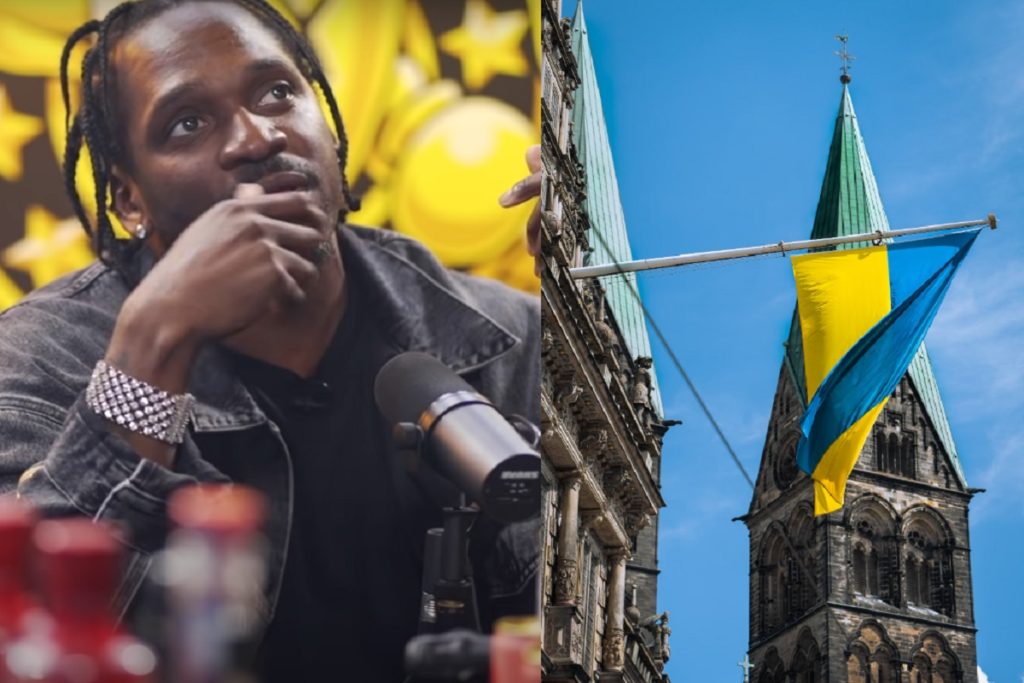 As the Ukraine vs Russia war continues to rage on it has become more and more evident in recent weeks that Russia is having a much harder time than they anticipated. With the tremendous amount of support Ukraine has received from powerful countries such as the United States, they have been able to match Russia advances. In a viral tweet showing the stats behind how much Russia has lost they unexpectedly used Pusha T lyrics to convey the message.
Ukraine Government Using Pusha T Lyrics to Describe Russia's Combat Losses During the War Goes Viral
Most people wouldn't expect the Ukraine government to know anything about Pusha T, or the intricate lyrics in his songs. However, they likely have a young social media manager running some of their twitter accounts, because apparently they are huge fans of his music. In a tweet showing Russia's combat losses from February 24 through September 7 Ukraine used Pusha T lyrics saying "I put numbers on the boards" to caption the post. Naturally that instantly went viral on social media.
According to the post in the span of about 7 months Russia lost over 50000 soldiers, 2097 tanks, 4520 armored combat vehicles, 1194 artillery units, 300 multiple launch rocket systems, 156 air defense systems, 237 military jets, and 208 helicopters. That's possibly billions of dollars in financial losses for Russia based on a war they started. These stats are being kept by the Ministry of Defense of Ukraine. Using Pusha T lyrics made the post that much more potent.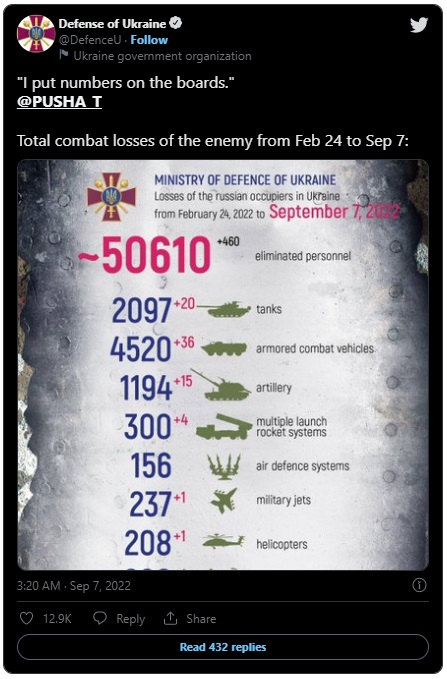 In a viral reaction tweet to Ukraine using Pusha T lyrics one Twitter user wrote "Never thought I would see Pusha T bars being used to describe War". That's something everyone can agree with, probably even Pusha T himself.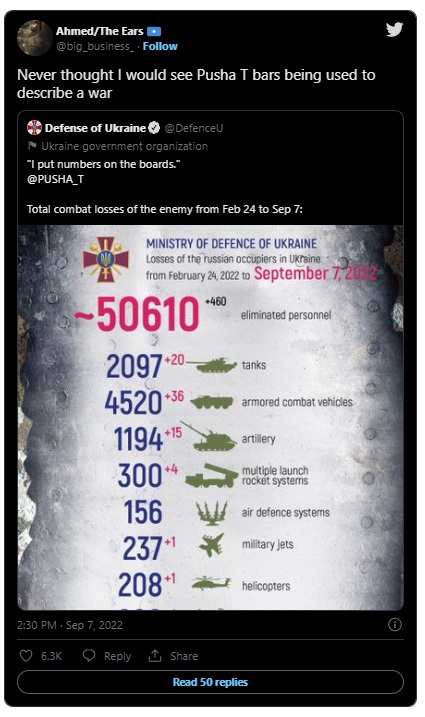 What Song is Ukraine's Pusha T Lyrics From?
Those lyrics in Ukraine's tweet come from a Pusha T song called "Numbers on The Boards" that was released way back in 2013.
This unexpected development shows how much of a legend Pusha T is not only in America, but around the world. Sure his album sales aren't too good these days, but his impact in hip-hop is the kind that isn't defined by the numbers. His impact is a cultural thing that is recognized internationally.
How do you think Drake feels about Ukraine using Pusha T lyrics?