Michael Jackson was one of the most influential artists of all time. Till this day his dance moves, and concert atmosphere is unmatched. He had the ability to make people pass out at concerts just by staring at them. Now the world knows that even dogs are captivated by Michael Jackson, or so it seems.
Video Shows Dog Dancing Like Michael Jackson while Watching His Concert
An incredible video shows a dog watching a Michael Jackson concert, while mimicking all his dance moves. When Michael Jackson would spin, the dog would spin too. At one point the dog did the moonwalk along with Michael Jackson. Well, at least the dog version of a moonwalk.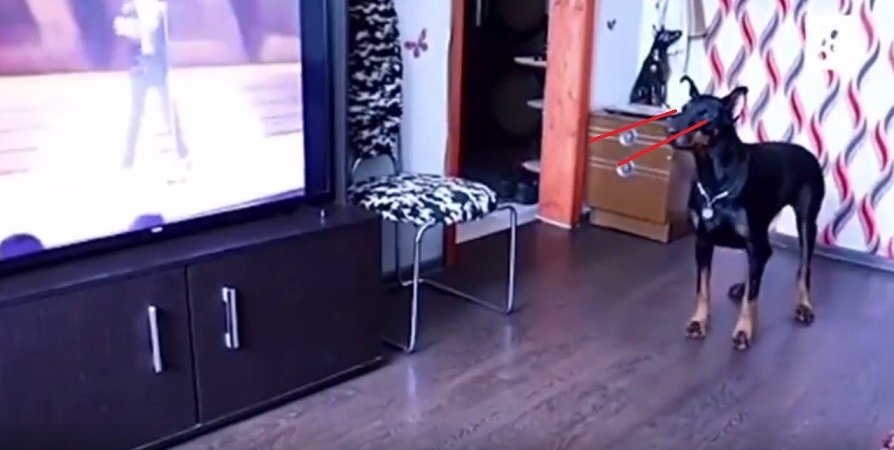 What's the Secret Behind the Video of the Dog Dancing like Michael Jackson?
A dog randomly dancing to Michael Jackson so perfectly just seems a little too unbelievable to many people, so internet detectives studied the video very closely. The screenshot above captures a moment where the Dog looks away from the TV at something or someone, which seems to convey that his owner my have been giving him commands. Some people think the dog was trained for lengthy amount of times to react to specific movements, when his owner gives a certain command.
Even if that is the case the end result is pretty cool.
Author: JordanThrilla Staff