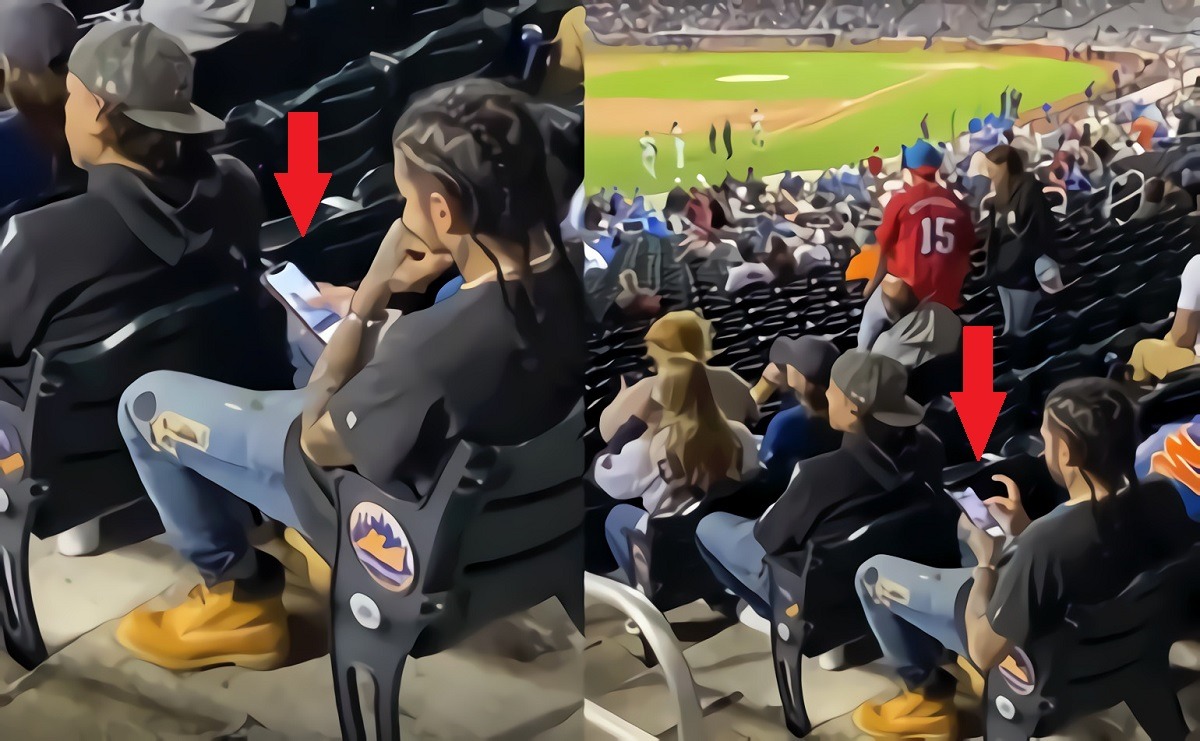 Back in the day when people would use clicking programs on their computer to click the match button over and over again on dating websites like PlentyofFish. These days clicking has turned into swiping as most dating websites have moved to mobile phone apps. This is the at the core of a desperately thirsty Mets fan going viral.
Desperate Mets Fan Caught Vigorously Swiping Right For Every Woman on Dating App During Game
A hilarious video shows a desperate Mets fan swiping right on a Dating app with incredible speed. The Mets fan was swiping right for every woman so fast that at one point he messed up his phone, shook his head, then kept going again. It's amazing his hand and arm didn't catch a cramp, but he did have to switch fingers to keep going.
This picture proves he was on a dating app, because you can clearly see he was looking at women's profile pictures.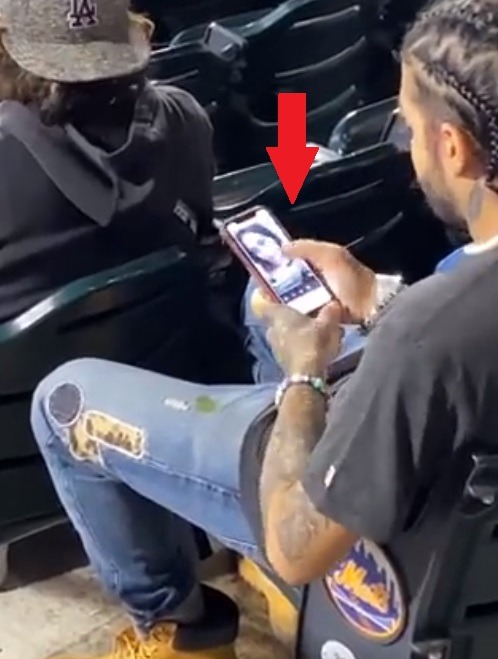 Why Was the Mets Fan Swiping Right on the Dating App So Fast?
The Mets fan may look crazy for swiping right that fast, but it's a proven strategy that works. It goes back to playing the simple numbers game. If you match yourself with as many women as possible on a dating app, the chances of you connecting with a women that likes you is increased greatly.
Statistically speaking women are less likely to respond to men on dating apps, because even average looking women get more messages than most men on dating apps. For a man to increase his odds of getting a reply from multiple women, you would want to expand the pool of suitors by matching with as many women as possible.
That Mets fan is determined to find himself a date, but now it may have backfired, because women across the world have seen the game he is playing.
Author: JordanThrilla Staff