In the world of dating your appearance should mean less than your personality, but more often than not people put more importance on physical and material aspects of their date. Sometimes it's hair, sometimes it's teeth, and sometimes it can be the brand of clothes you wear. Such was the case when a Black woman exposed a man wearing Aeropostale brand clothing on their first date. For this woman that was one of her major relationship deal breakers.
In her message to the world disparaging her date's fashion sense she wrote, "So I'm on a date and this man showed up wearing an Aeropostale shirt. I should have stayed my a** home dawg I am never gonna find love".
Naturally the first thought that comes to mind is this woman must be very superficial, but maybe she had bad experience in Aeropostale in the past. Whatever the case maybe this woman wanted nothing to do with this guy the instant she saw him wearing Aeropostale brand. Talk about harsh standards.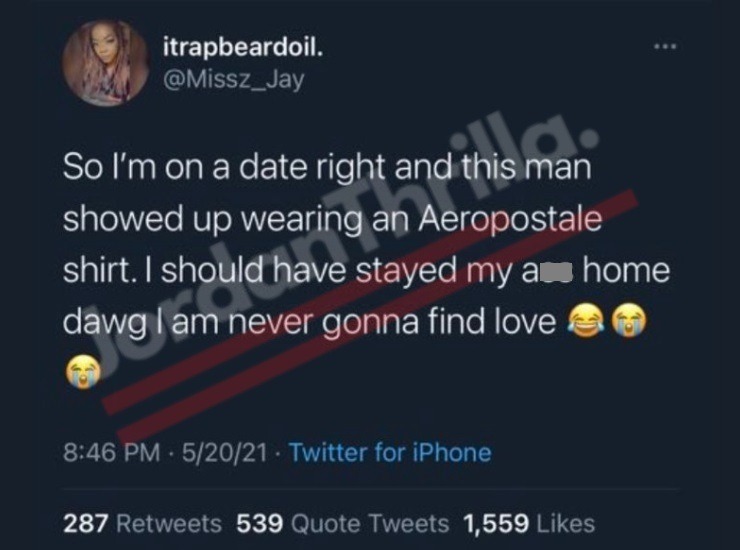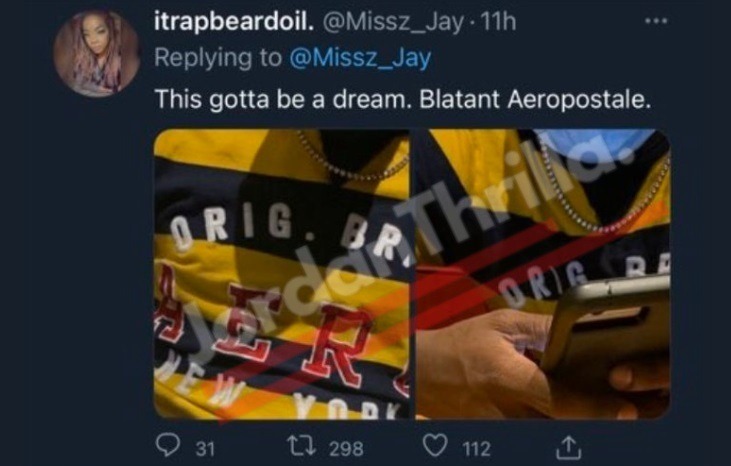 This disdain this black woman had for a man wearing Aeropostale on a first date is truly unprecedented. It was so wrong in her mind that she thought she might be in a dream. She even went 007, and snuck pictures of him while they were sitting at the table together.
Perhaps the most important question would be did she lead him on long enough to a get a free meal? Or did she keep it real saving him time and money? Hopefully the answer is the latter.
Moral of the story is you probably shouldn't be dating woman that won't date you only because you wear a certain brand of clothing. You also probably should avoid wearing Aeropostale on a first date as well, since first impressions mean a lot.
Author: JordanThrilla Staff