Aa fake Joe Biden tweet is going viral, and it's incredibly hilarious how many people were fooled by it. The Fake tweet tricked people into thinking Joe Biden responded to tripping over steps of Air Force One. It wasn't until the "@eggdewd" twitter account that created the tweet was suspended that people realized they were fooled.
What Did the Fake Joe Biden Tweet about Tripping Over Air Force One Steps say?
In the Fake Joe Biden tweet it had a message saying, "I might have tripped over some steps, but I'll never trip over a b****". You would think people would realize it wasn't him just from that statement, but people really thought Joe Biden would say something like that.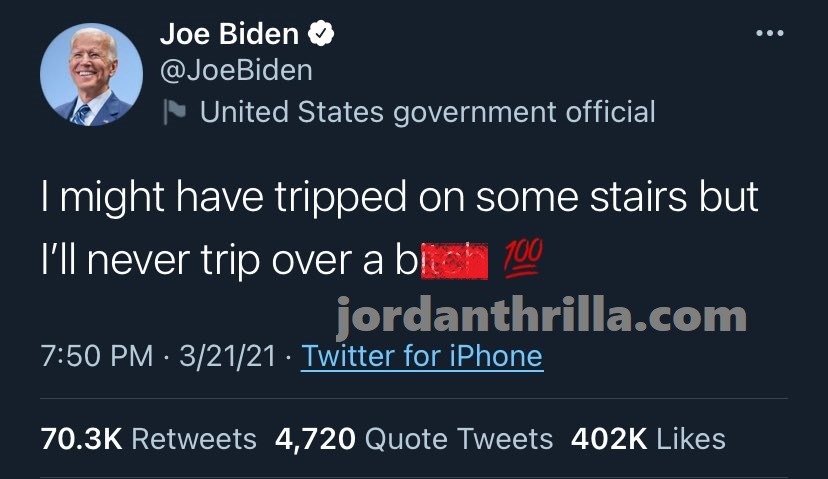 Reactions to the Fake Joe Biden Tweet About Never Tripping Over a Woman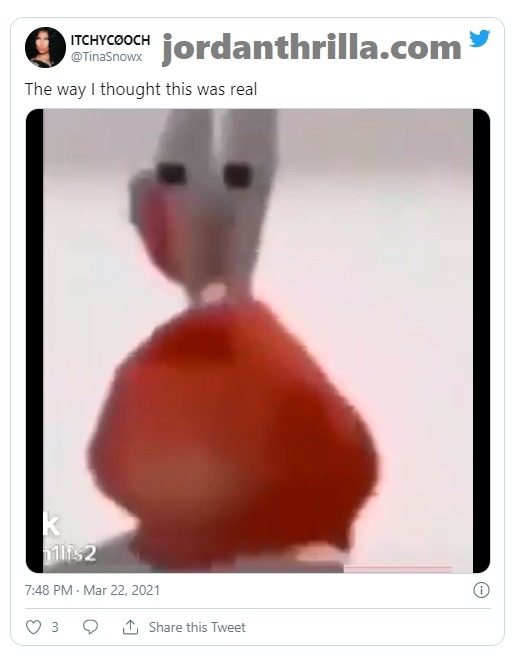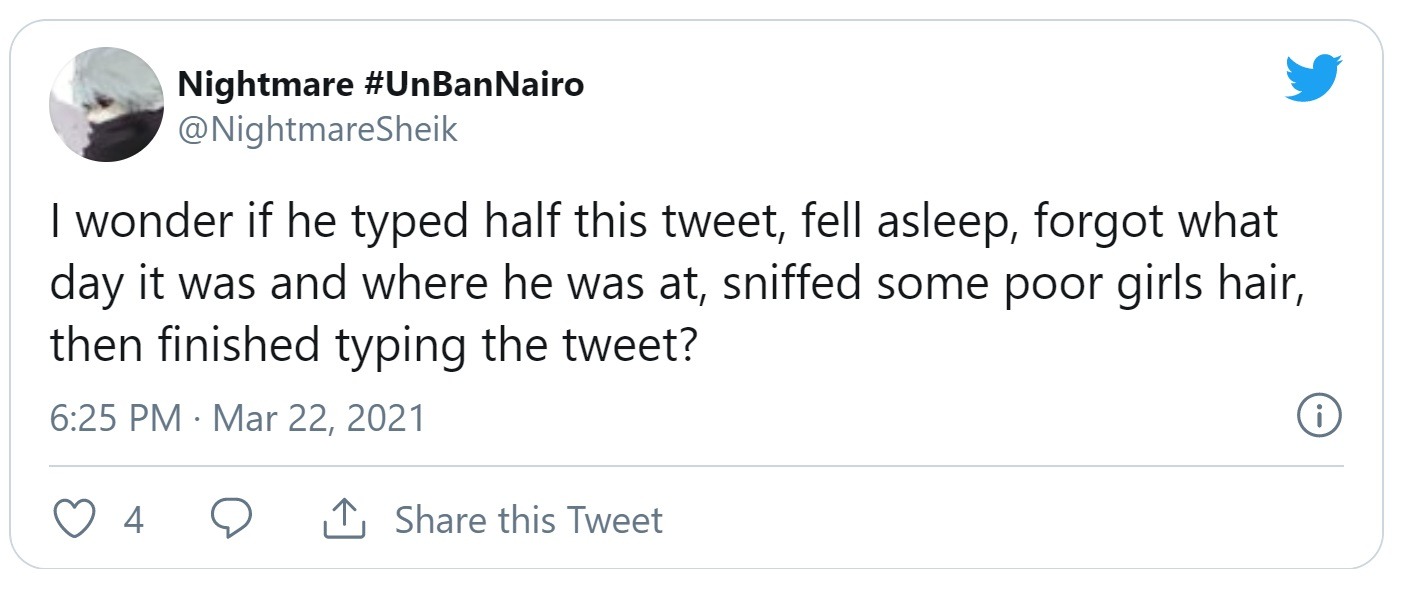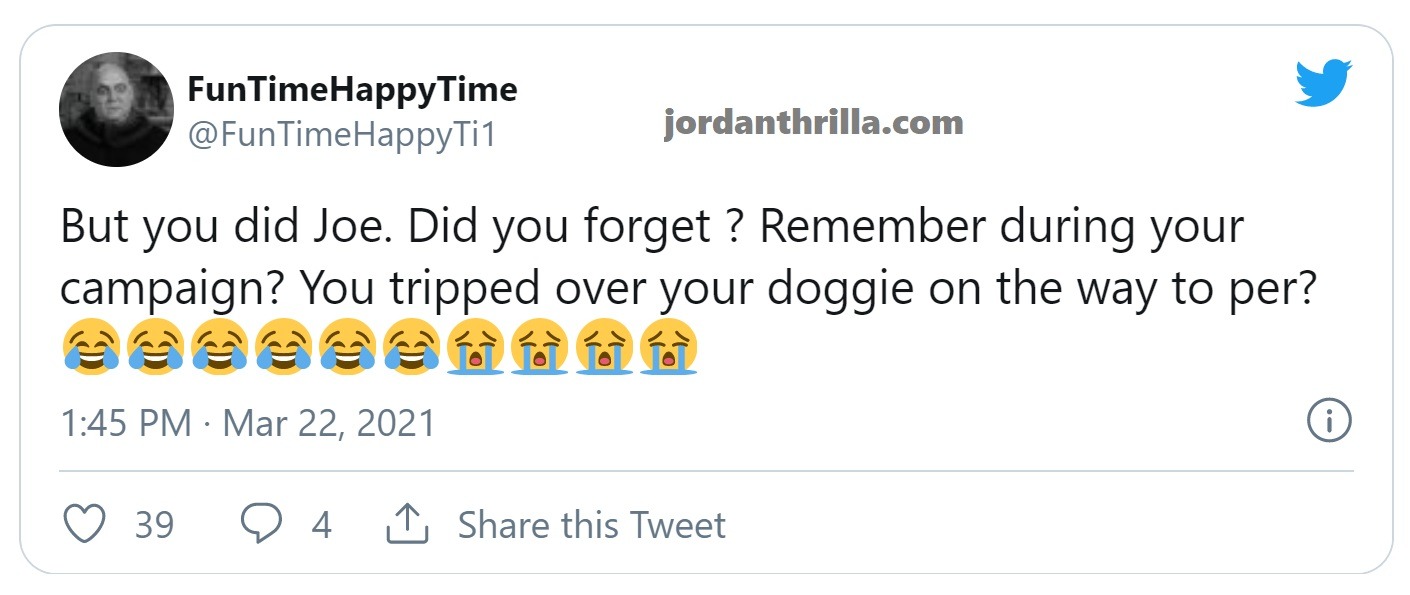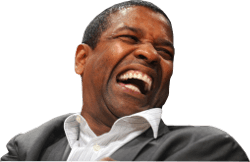 This just goes to show how easily a mass amount of people can be deceived on social media.
Joe Biden's wife would probably kick him out the White House if ever said something like that publicly.
In case you missed it, you can see Joe Biden tripping on the steps here.
Author: JordanThrilla Staff