Aimee Challenor Reddit Twitter Strike is catching steam worldwide, and the issues surrounding it go very deep. People on reddit were being banned just for mentioning her name or sharing articles regarding the controversy that caused her to be suspended from UK's Green Party at one time. It was people discovering the true origins of Aimee Challenor's new job that kicked situation on reddit into the viral atmosphere.
What is Aimee Challenor's Connection To Reddit, and Why are People Mad About It?
It appears Aimee Challenor now works for Reddit as an Administrator. People are shocked at her position, because in 2017 Aimee Challenor appointed her father as a campaign manager for the Green Party despite him being charged with abusing a 10 year old child. People are aghast that someone who made a decision like that could be given a position of power on Reddit. They are even more shocked that Reddit is protecting her by banning anyone who mentions her name or posts a negative article about her.
The subreddit r/UKPolitics was the first place to feel wrath of the ban. Not only was the moderator suspended, the entire subreddit with millions of users was made private.
Take a look at some reactions to r/UKPolitics moderator getting banned.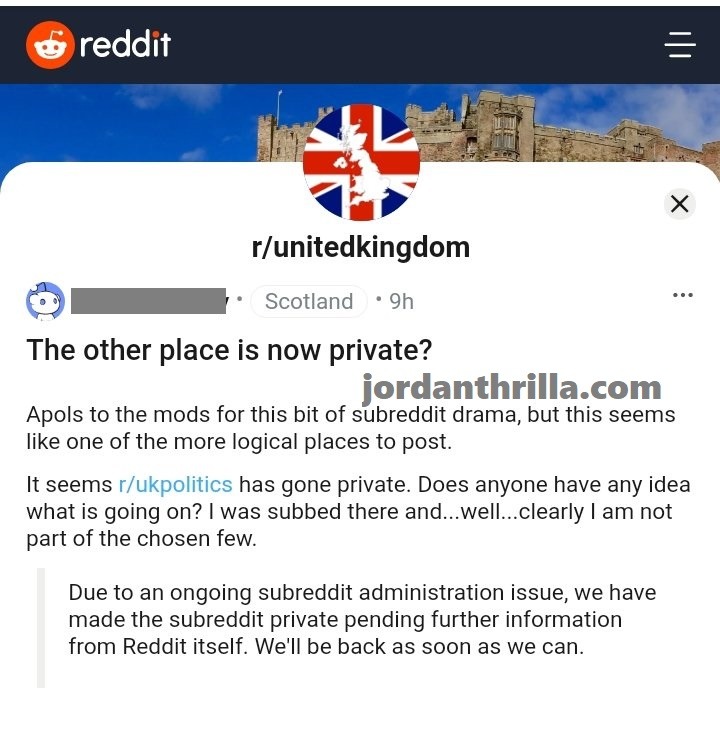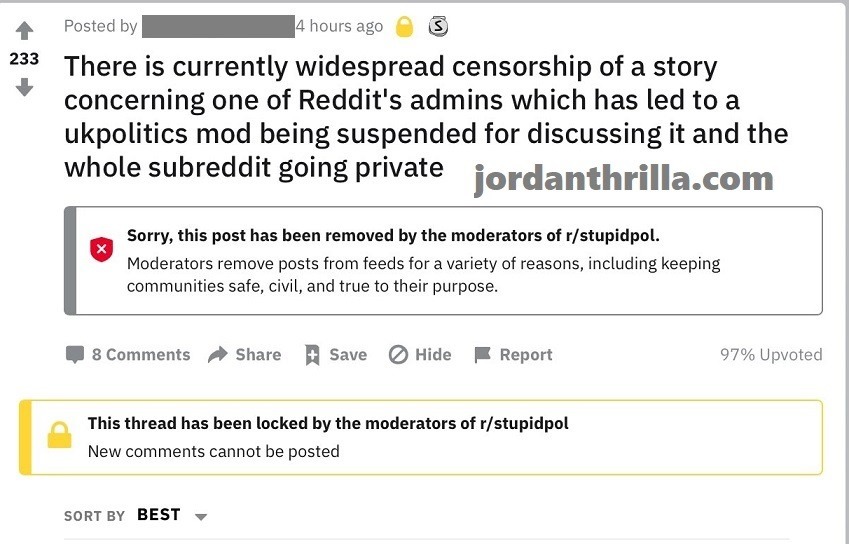 The Ban of R/UKPolitics Ignites The Aimee Challenor Reddit Twitter Situation
Reddit users decided to fight back as they couldn't believe people were being banned just for mentioning Aimee Challenor. Even if you mentioned her name in a private message you could still be banned. Here was on example of a Reddit user voicing their opinion on the matter.
How Reddit Users are Protesting Reddit Censoring Aimee Challenor Articles and Mentions
When the Aimee Challenor Reddit Twitter situation started making rounds on social media people began thinking of a peaceful way to retaliate that would catch Reddit's attention. As result over 21 subreddits some with over 1 million users have locked down their communities by setting them to private to protest the Reddit defending Aimee Challenor.
One example is the r/listentothis community. They left a lengthy rant explaining why the subreddit was set to private in protest, which you can see below.
It's clear Reddit has a sticky situation on their hands here. It seems Reddit is protecting Aimee Challenor from being doxxed, but it's technically impossible to doxx a public politician that has already been all over the news for years now. Perhaps this is the trouble that comes with hiring a controversial politician to an administrative role.
Author: JordanThrilla Staff