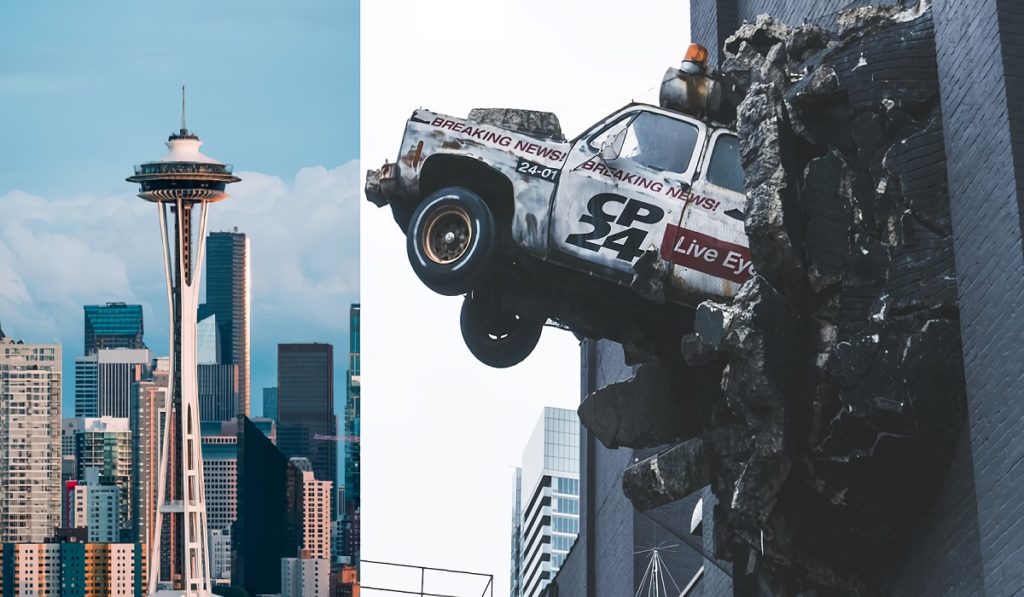 A recent viral video from Nest has grabbed the attention of many and has sparked a conversation about the dangers of driving on one of the most dangerous highway exits in Seattle. The video, which was filmed at the Union Street 165B highway I-5 exit, shows a series of car wrecks that have occurred due to drivers not paying attention or not following the speed limit while negotiating the blind turn.
Many have criticized Seattle for not doing more to make this intersection safer, but there are also people who claim that there are numerous caution signs warning drivers to slow down to 20 mph while navigating the curves. Despite these warning signs, cars have been seen losing control and crashing into other cars, barriers, and guardrails.
To make matters worse, the Union St. highway exit has been dubbed the most dangerous in Seattle, as there have been multiple car crashes reported in the past. This is why many are calling for the city to implement more caution lights and signs in order to help prevent future accidents.
A closer look at the area where cars a crashing after getting off the dangerous Union Street exit.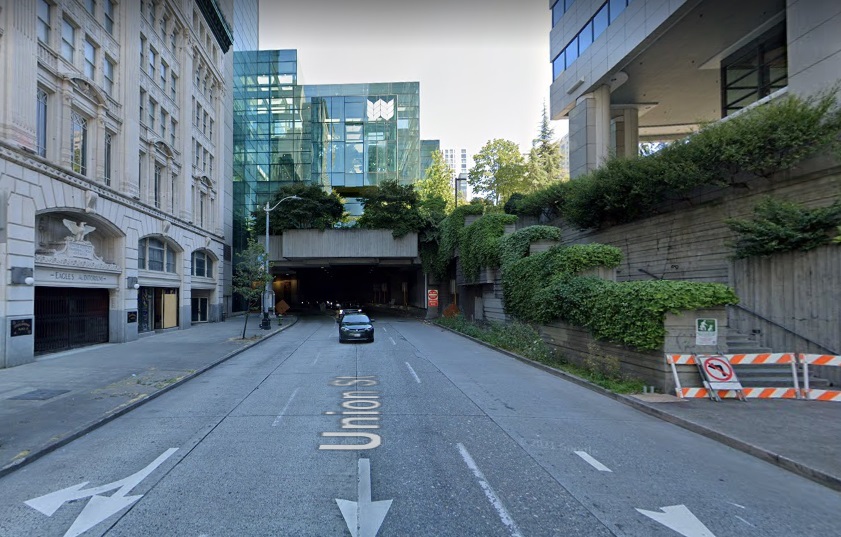 The Nest video has shed light on the dangers of driving off Seattle's highways around the downtown area, and has also brought to attention how more can be done to help prevent the car accidents happening.