The internet is buzzing with anticipation for the possible release of former President Donald Trump's mug shot, as he faces criminal charges in New York for his role in a hush-money scheme involving adult film star Stormy Daniels.
Details About Donald Trump's Indictment Charges
Trump, who left his Florida resort Mar-a-Lago on Monday to fly to New York City, is expected to surrender to authorities on Tuesday morning, and appear in court for his arraignment. He was indicted by a grand jury last week on more than two dozen counts, including campaign finance violations, tax fraud, and conspiracy.
The charges stem from a $130,000 payment that Trump's former lawyer and fixer Michael Cohen made to Daniels in 2016, shortly before the presidential election, to keep her quiet about an alleged affair she had with Trump in 2006. Cohen pleaded guilty to the charges in 2018 and cooperated with prosecutors, implicating Trump as a co-conspirator.
Why Donald Trump's Lawyer Wants to Block The Release of His Mugshot
Trump has denied any wrongdoing and called the investigation a "witch hunt" and a "hoax" by his political enemies. His attorney, Ronald Fischetti, has also argued that his mugshot should be kept private and not released to the public, claiming that it would violate his constitutional rights and prejudice potential jurors.
However, some legal experts have challenged Fischetti's claim, saying that there is no legal basis for withholding Trump's mug shot from the public record. They also point out that mugshots of other high-profile defendants, such as Harvey Weinstein and Bill Cosby, have been widely circulated without any apparent harm to their fair trial rights.
Moreover, some media analysts have predicted that Trump's mugshot could become the most shared picture of the 21st century if it gets released publicly, surpassing iconic images such as Barack Obama's inauguration, Osama bin Laden's death, and the Black Lives Matter protests.
The reason for this, they say, is that Trump's mug shot would represent a historic moment of accountability and justice for a president who has been accused of numerous crimes and abuses of power during his four years in office. It would also be a powerful symbol of the fall from grace of a man who once dominated the world stage with his wealth, fame, and influence.
Donald Trump Mugshot Memes Trend on Social Media
As the world awaits the possible release of Trump's mugshot, some internet users have taken matters into their own hands and created fake images of what it might look like using artificial intelligence (AI) tools. These images have gone viral on social media platforms such as Twitter, Facebook, and Reddit, sparking reactions ranging from amusement to outrage.
Some of these images show Trump wearing an orange jumpsuit or a striped prison uniform, while others show him with a bruised face or a shaved head. Some also add humorous captions or slogans to mock Trump's political slogans, or catchphrases.
In addition to these fake images, many internet users have also created memes about Trump's mugshot. Some of these memes infuse Trump's situation with scenes from movies or TV shows, such as Home Alone 2: Lost in New York, Con Air, Lord of the Rings, or Arrested Development. One of the most popular shows him in a boxing uniform. Take a look at some of the most viral Trump mug shot memes seen around Twitter.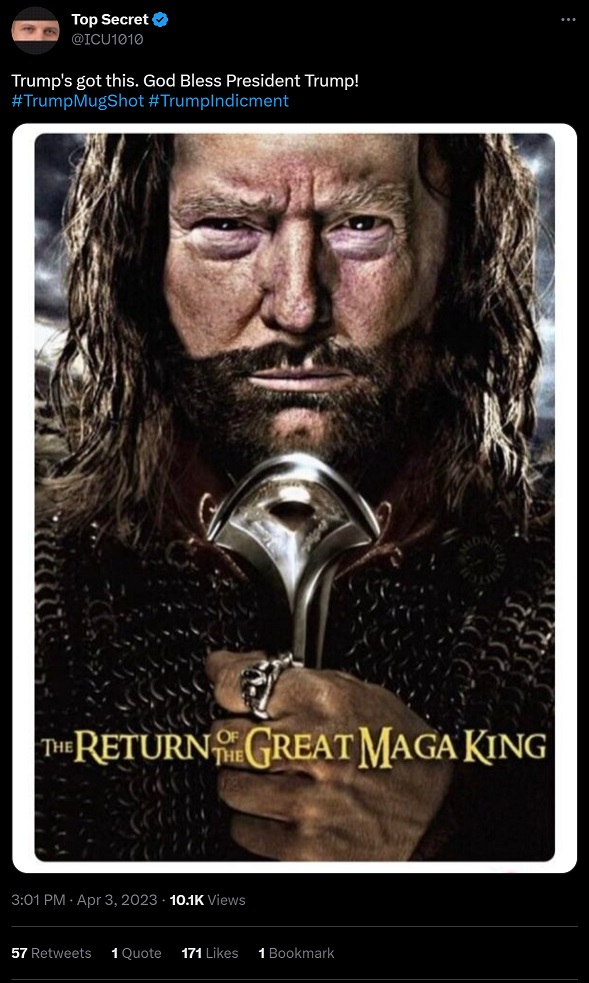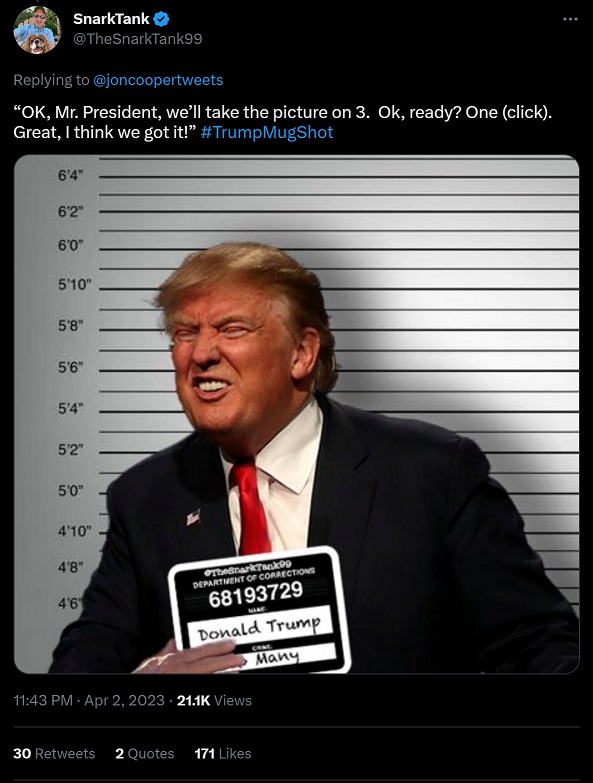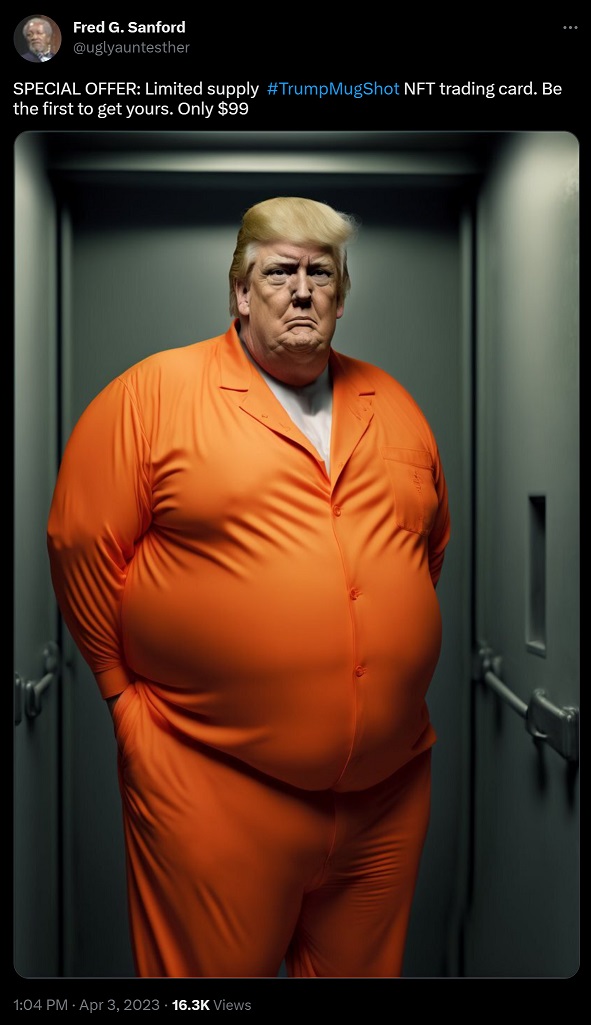 Whether or not Trump's mugshot will ever see the light of day remains to be seen, but one thing is certain: the internet will not let him off the hook easily with the memes taking over social media.