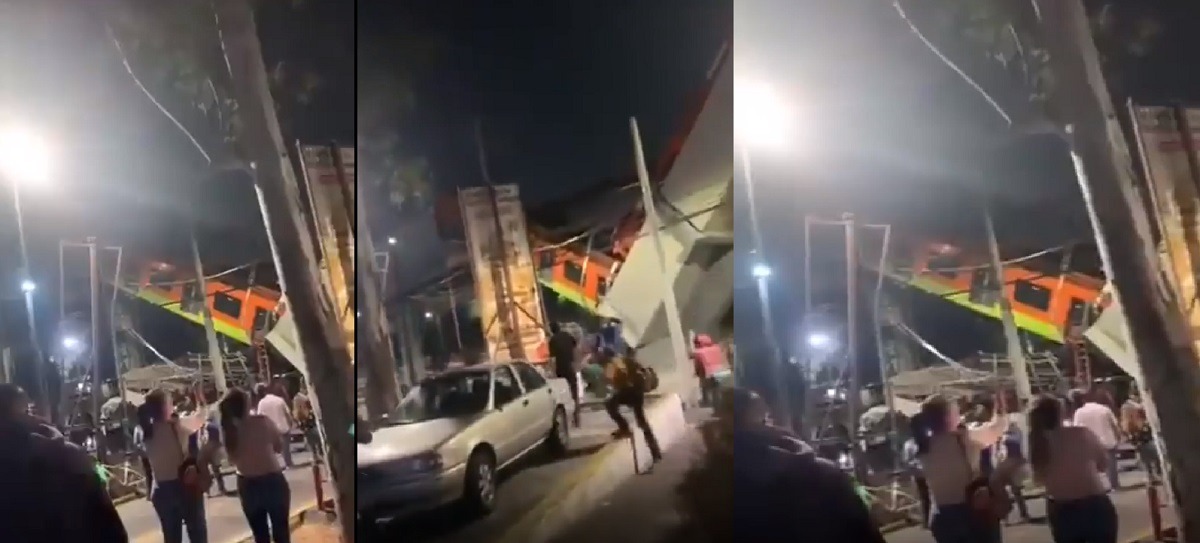 Video footage of the moment the Metro Line 12 Rail bridge overpass collapsed in Mexico City is circulating social media. The tragic incident killed at least 20 people, and over 40 people are seriously injured. The train was passing over a section of elevated metro tracks when the unthinkable happened.
Details on the Location of the Metro Line 12 Bridge Collapse in Mexico City.
According to reports the Metro Line 12 bridge collapse happened in Southeast Mexico City on Avenida Tláhuac. It was taking a route between the Tezonco and Olivos train stations. Reports state there are many victims still trapped in the rubble so the death toll could still rise.
Here is footage of the rail overpass collapsing in Mexico City, and the aftermath.
The last major train accident in Mexico City happened 46 years ago in 1975, and incident that killed 31 people. It's even rarer for a train accident to happen due to bridge collapsing. Most structures that are used frequently by trains or cars are checked regularly in order to prevent something like this from happening. Presumably there had to have been warning signs that inspectors were missing that might have alerted them that the integrity of Metro Line 12 bridge was compromised, but there's a chance there wasn't
Prayers up for all the victims of this tragic incident.
Author: JordanThrilla Staff