Halle Bailey, the talented singer and actress who plays Ariel in Disney's upcoming live-action remake of The Little Mermaid, has reportedly shut down her Instagram account after facing online bullying and harassment from some users who made fun of her appearance, according to a viral rumor.
Did Little Mermaid Memes Claiming Halle Bailey's Eyes are Too Far Apart Allegedly Make Her Deactivate Her Instagram Account?
On social media Bailey has been targeted by groups of trolls who created memes that mocked her facial features, especially her eyes, which they claimed were too far apart. The memes went viral on Twitter, attracting thousands of likes and retweets from users who joined in the mockery.
Bailey, who had been active on Instagram for many years, did not respond to the hateful comments or defend herself. Instead, she allegedly quietly deactivated her account. If she really did, it's possible it could just be temporary, or even a glitch. Bailey's fans, who call themselves "halos", were allegedly quick to notice her absence and expressed their support and admiration for her on social media.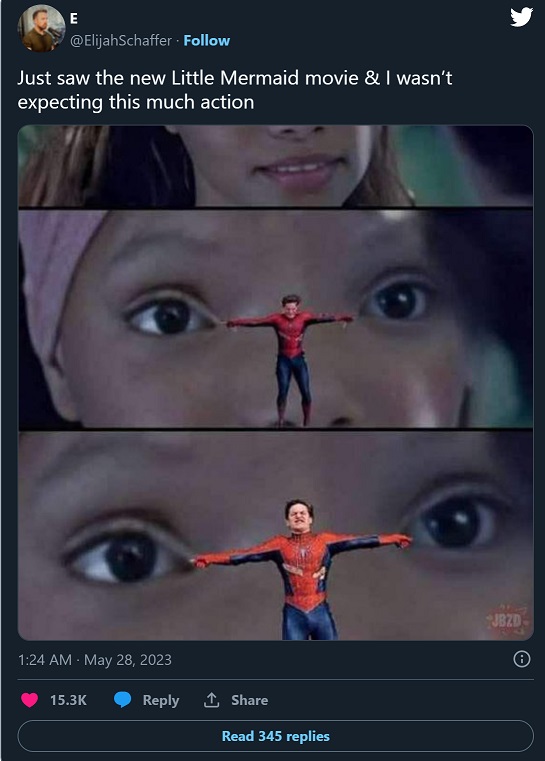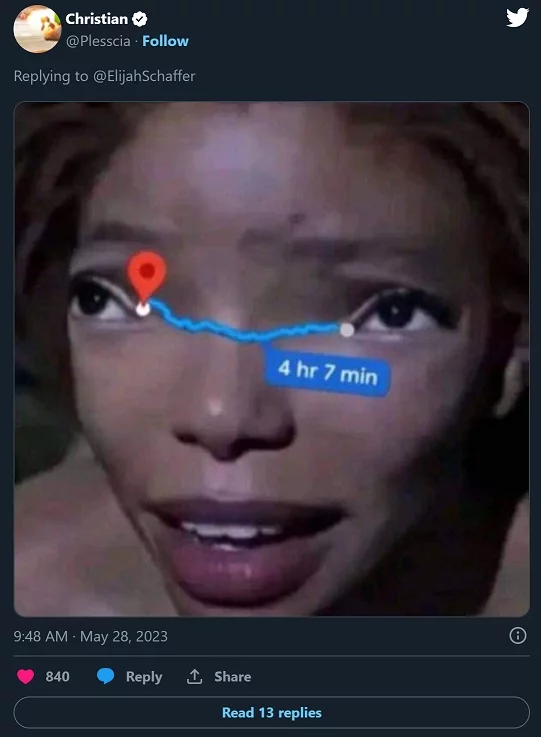 Bailey's fans are eagerly awaited the release of The Little Mermaid, which hit theaters on May 26, 2023. The film is expected to be a huge success, as it features stunning visuals, catchy songs, and a diverse cast that includes Javier Bardem as King Triton, Awkwafina as Scuttle, Jacob Tremblay as Flounder, Daveed Diggs as Sebastian, Jonah Hauer-King as Prince Eric, and Halle Berry as Athena.
Rob Marshall, the director of The Little Mermaid has expressed in the past that Halle Bailey is a brilliant and talented young woman who embodies the spirit and essence of Ariel. She was described by her costars as a joy to work with and a true professional. She deserves nothing but respect and admiration for her incredible performance in The Little Mermaid, so it's really sad to see people ruining this special moment for her.
Bailey has also been cast in another major project: the musical adaptation of The Color Purple, which will be released on Christmas Day 2023. Bailey will play the role of Celie, a young woman who endures abuse and oppression in rural Georgia in the early 20th century. The film is directed by Blitz Bazawule and produced by Oprah Winfrey, Steven Spielberg, Quincy Jones, Scott Sanders, and Mara Jacobs.