Almost 1 year after Rachel Nichols made racist comments about Maria Taylor, ESPN has finally punished her, but not for the reason you think. Reports state that Rachel Nichols is banned from NBA Finals sideline coverage. Malika Andrews will replace Rachel Nichols, which has a lot of fans happy.
What's strange is that ESPN isn't removing Rachel Nichols from sideline coverage for making racist comments about Maria Taylor, but rather because they feel she would be a distraction. She still will be host of The Jump.
It seems the trend of ESPN refusing to publicly condemn Rachel Nichols' actions still continues.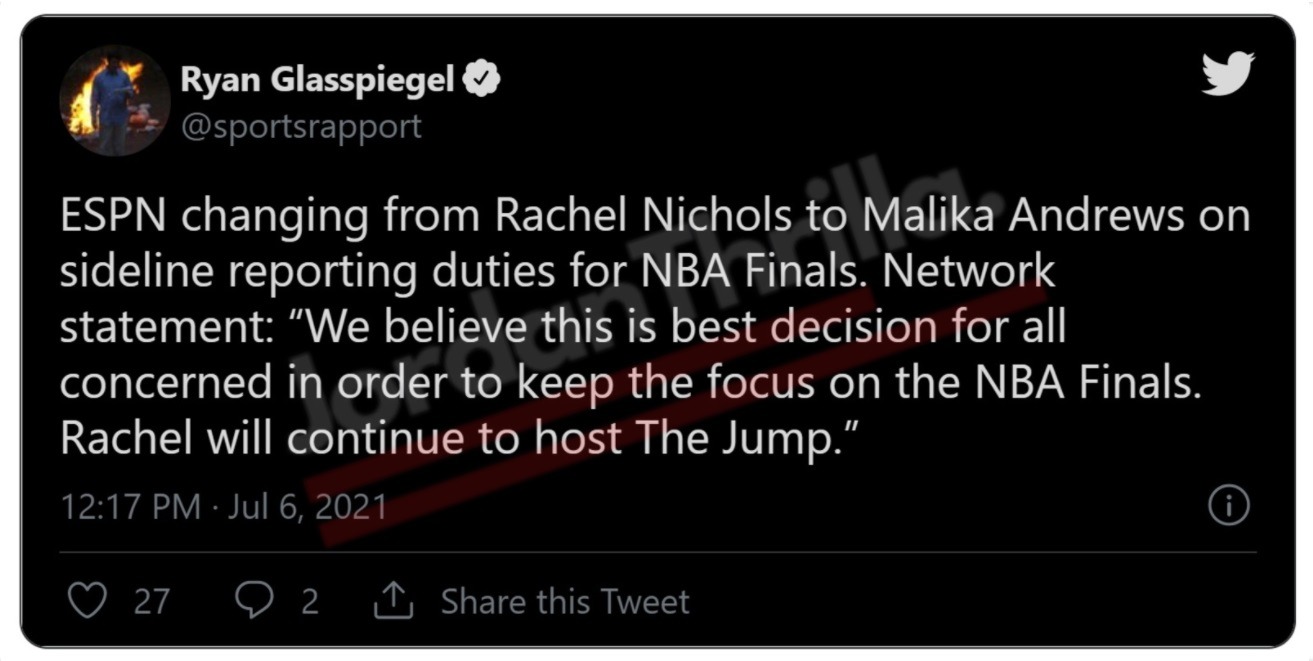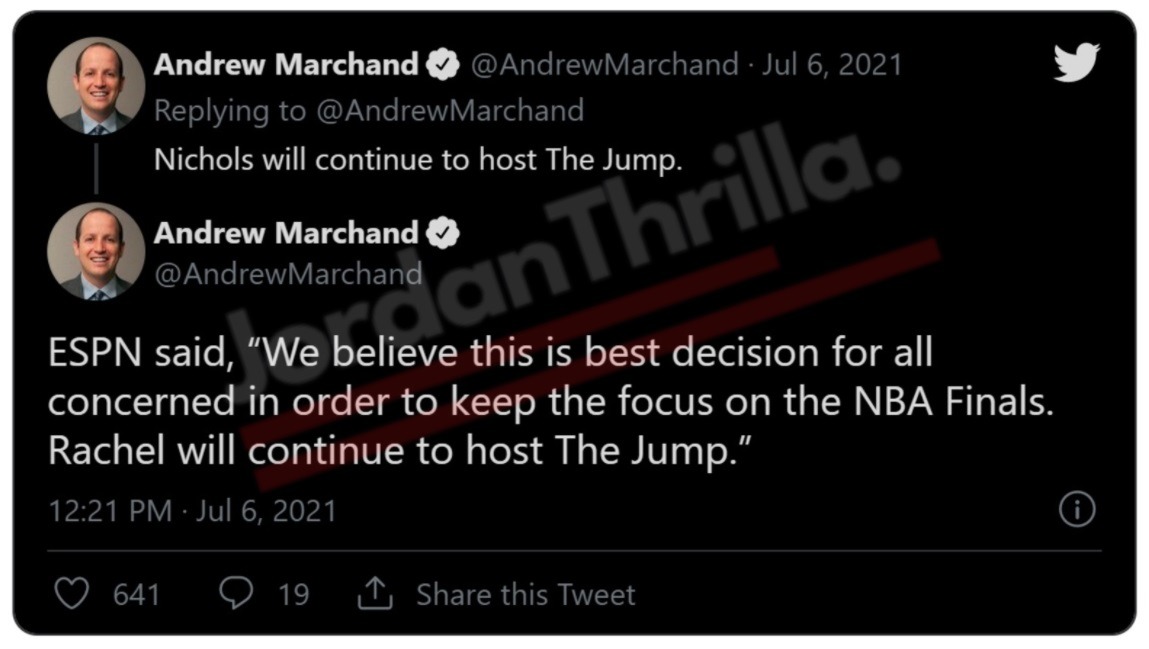 Although it's good to see Malika Andrews finally get a promotion, many people are still disheartened at what it took for a black women to get an opportunity like this at ESPN. If Rachel Nichols was never exposed publicly she would still be hosting the 2021 NBA finals with ESPN well aware that she made racist comments, that just doesn't sit well with a lot of people.
The irony of this situation was Rachel Nichols made the comments about Maria Taylor, because ESPN wanted her to cover the NBA Finals at the Bubble in her place. Now another black woman is taking her place anyway. That's karma for you.
Author: JordanThrilla Staff