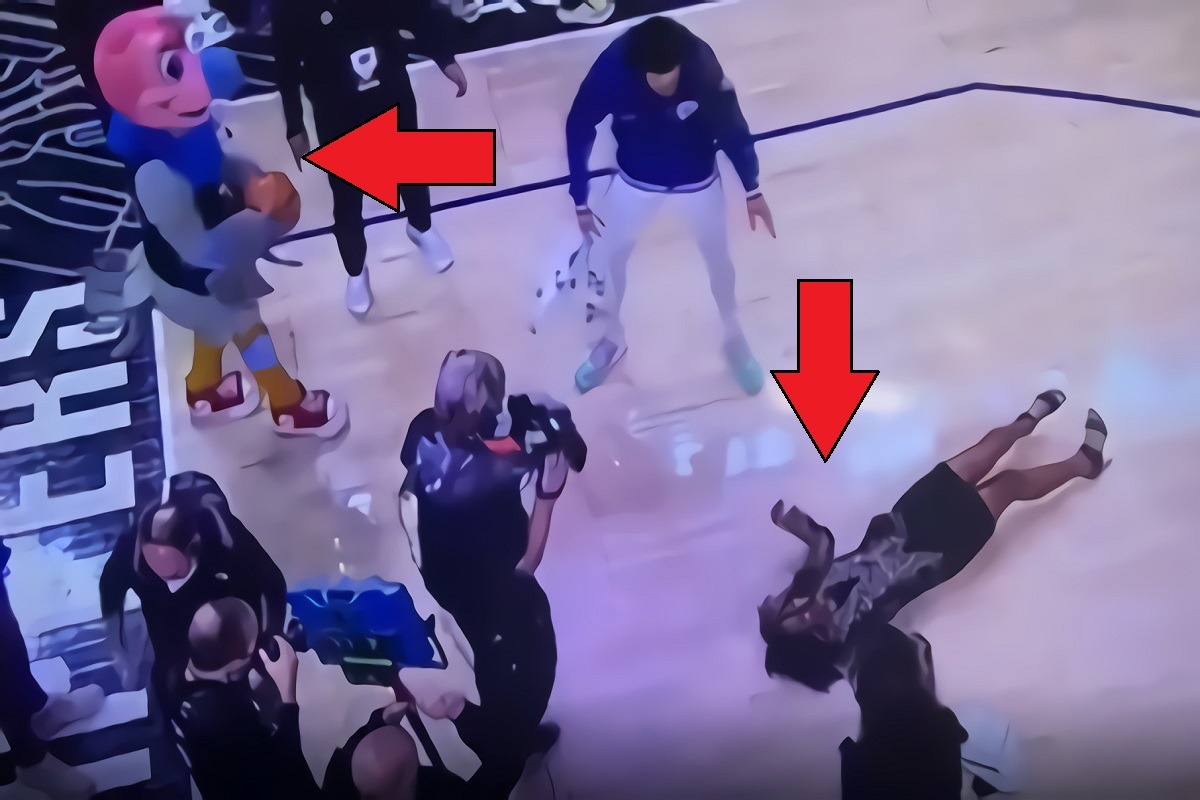 After Clippers huge win over the reeling Atlanta Hawks things turned a bit odd after the game a few moments after the hero of the game Amir Coffey was interviewed. The popular NBA celebration of teammates surprising the player of the game by splashing water on them, led to an unexpected accident at the expense of sideline reporter Kristina Pink. Clippers mascot Chuck The Condor only made the moment funnier with his reaction, or lack thereof.
Chuck the Condor's Reaction to Kristina Pink Slipping and Falling Face First on Live TV Goes Viral
When Terance Mann and others poured water on Amir Coffey as he was being interviewed, Kristina Pink was able to dodge it to keep herself dry. However, what she didn't pay attention to was the fact that a pool of water had collected below her heels, which would ultimately be her demise.
As Amir Coffey was walking away out of nowhere Kristina Pink slipped and fell face first into the court pretty hard. Being the gentleman he is Amir Coffey turned around, and immediately tried to help. What stood out most was Chuck The Condor's reaction, because it seemed like he was thinking "did that really just happen". When you see the video below you'll see why the way she feel seemed to defy the laws of physics.
Chuck the Condor had the "bruh what" reaction.
This is what caused the whole incident to happen.
Will the Kristina Pink Accident Cause NBA to Ban Water Pouring Celebrations?
According to reports Kristina Pink was not injured in the fall, but what if she did get hurt? Would the NBA be held liable for her injuries? Those questions have some people wondering if the NBA will enforce some kind of new rule to prevent water pouring celebrations due to the dangers it can cause. It would be fitting to call that the Kristina Pink rule.