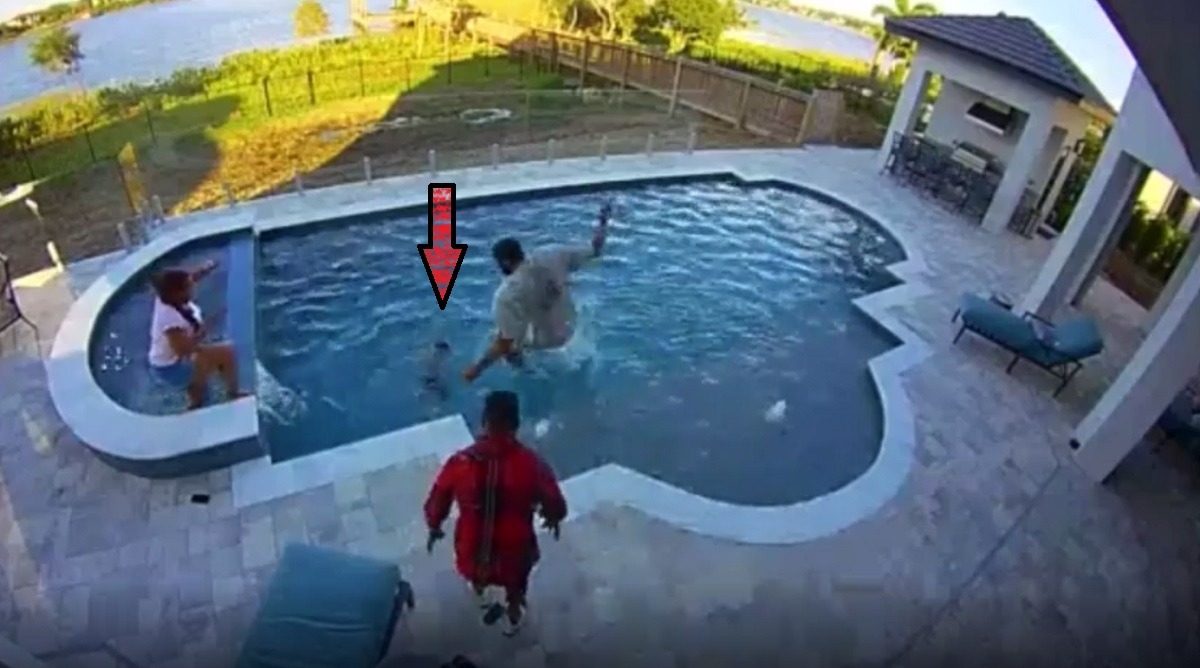 Andre Drummond is able to make jokes about a situation that could have ended tragically, because he sprang into action very quickly. In a viral video Andre Drummond's son fell in pool, but he was able to jump in and save him. When he shared the video on social media people began to accuse Andre Drummond of bad parenting, because of the circumstances of how his son almost drowned.
How Andre Drummond Saved His Son Deon from Drowning
In the footage Andre Drummond's 2 year old son Deon King Drummond is standing by the edge of the pool when he falls into the deep end. Other parents in the video froze, as he quickly jumped in to save his son from drowning. Andre Drummond was the furthest person away from the pool, yet was the only one that jumped in. It appears the guy in the plaid shirt was smiling about the situation.
Why Do People Think Andre Drummond is a Bad Parent After His Son Fell in a Pool?
Many people on social media were upset about the fact that Andre Drummond let his small son that can't swim walk so close to the edge of the pool. Some people went as far as saying he doesn't appreciate what he has. There were also people angry that Andre Drummond left his kid around grown ups that froze up when his son needed help to save his life.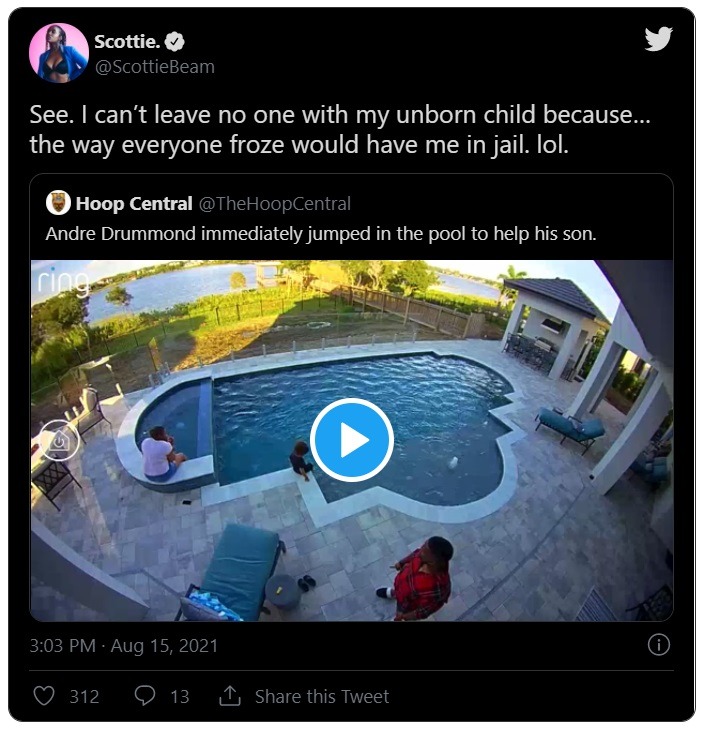 Regardless of the backlash criticizing Andre Drummond's parenting skills, everyone is happy about the outcome. No one was injured, no one died, and his son will get see footage of his dad saving his life one day.
Kudos to Andre Drummond for his quick actions.
Author: JordanThrilla Staff