Udonis Haslem is returning to the Heat for his 19th season, and the basketball world is now convinced there is a hidden meaning behind it. People think Udonis Haslem has dirt on Pat Riley possibly related to criminal activities behind the scenes. After news he was re-signing people began to reveal their conspiracy theories that Pat Riley was drug dealer, and Udonis Haslem was one of the main members of his drug ring. Some people even think Udonis Haslem caught a body for Pat Riley. People's minds are really racing.
Why Did Heat Re-sign Udonis Haslem?
According to reports Udonis Haslem will get $2.6 Million from Heat next season on a 1 year deal, but his production has been basically nothing on the court in recent years. Rumor has it that he is on the team to be a "veteran presence" for the young players, but social media is no longer convinced. Most people were 100% sure last year would be his final season on the team.
Take a look at some tweets from people who think Udonis Haslem has dirt on Pat Riley running a drug ring.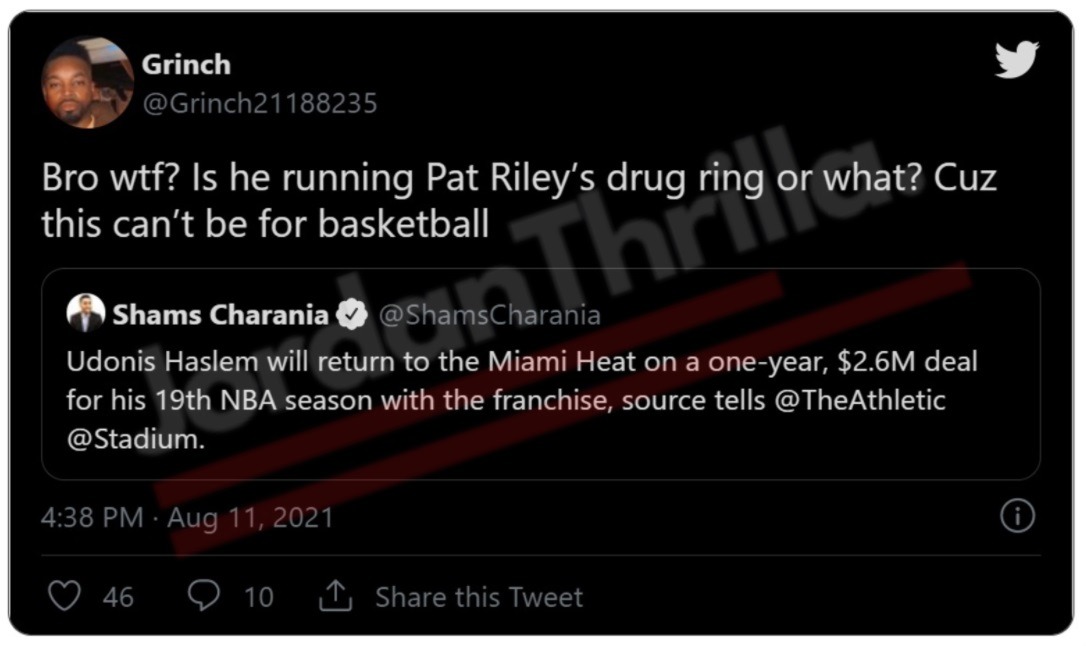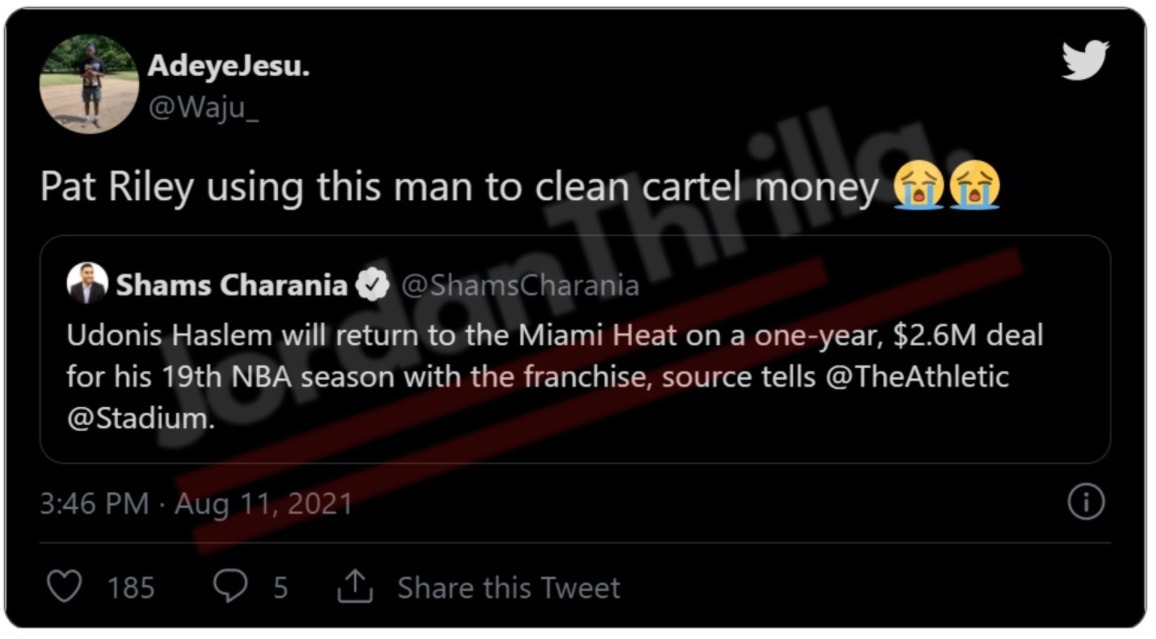 Some people think Udonis Haslem knows Pat Riley murdered someone.
Other people think Udonis Haslem murdered somebody for Pat Riley.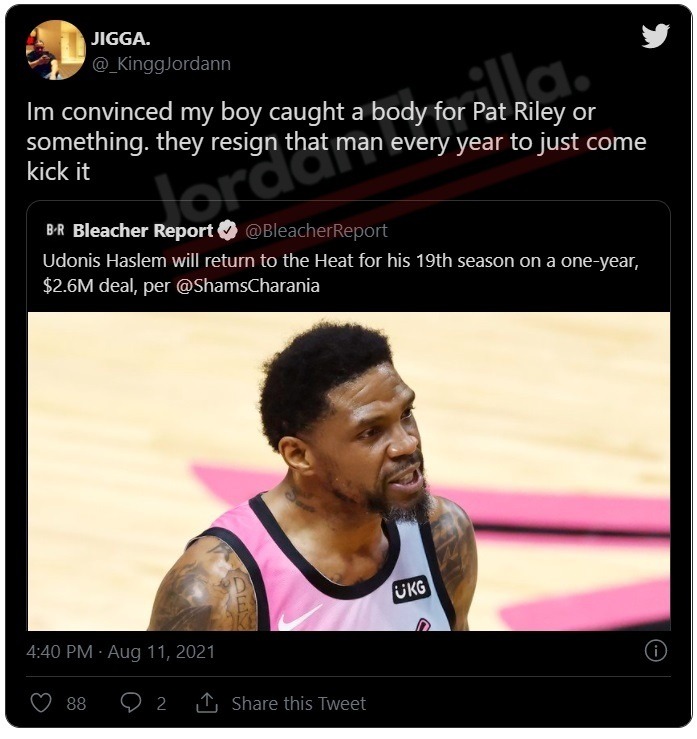 All jokes aside it's really cool to see the Heat franchise appreciating Udonis Haslem long after his on court production diminished to almost nothing. It continues their tradition of truly valuing players that walk through their arena doors. Not many franchises in the NBA would give a veteran a contract to basically just workout and chill, but maybe he's working on his coaching skills too.
If Udonis Haslem has dirt on Pat Riley that would be real sad, but somehow not shocking considering how rich he is.
Author: JordanThrilla Staff