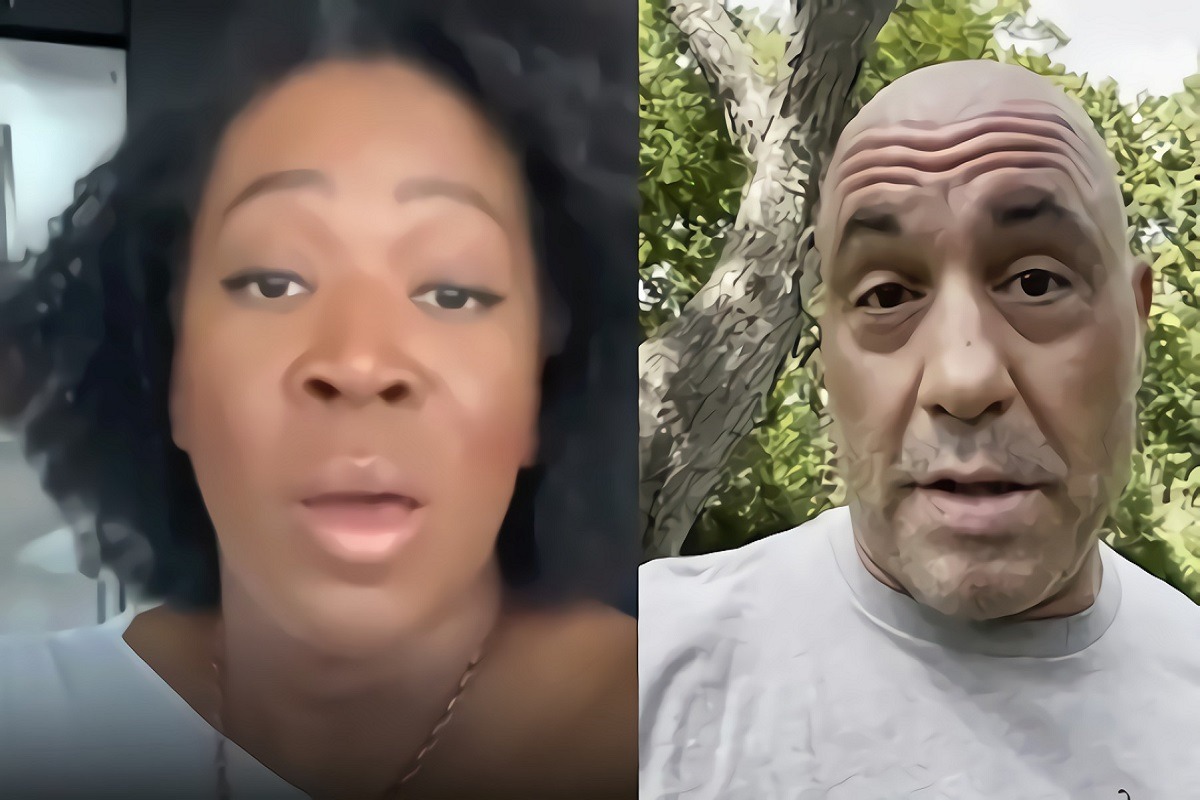 Joe Rogan is one of the most popular people on the planet earth due to his podcast not being afraid to host people the world deems as controversial. Most recently his interviews with the pioneer of the mRNA vaccines Robert Malone have caused many people to attack his character, and demand his podcast be taken down from Spotify. Now music legend India Arie is boycotting Spotify because of Joe Rogan, but her reasoning is different and the evidence she provided is damning.
Is Joe Rogan Racist? India Arie Exposes Joe Rogan Using N-word Racial Slur with Video Evidence and Joins Spotify Boycott
In a viral video India Arie exposed Joe Rogan using the N-word racial slur with videos of incidents. In many people's eyes the videos are more proof that Joe Rogan is racist, or so it seems. India Arie claims that she ended her Spotify subscription due to Joe Rogan's use of the N-word, and her issues with the amount of money he's making on the platform.
More Details on Why India Arie is Boycotting Spotify Because of Joe Rogan
As you probably know Neil Young started this brigade of people cancelling their Spotify accounts in a boycott against their exclusive deal with Joe Rogan's podcast. India Arie is the first to come out and say racism is why Joe Rogan caused her to stop using Spotify. A much deeper reason than the people who cancelled their accounts only because he hosted the pioneer of mRNA vaccines. India Arie doesn't want to contribute to Joe Rogan's massive Spotify paycheck with money that Spotify makes from her music streams.
Take a look at the footage of India Arie exposing Joe Rogan using the N-word racial slur many times.
Part 1.
Part 2.
Part 3.
As you can see India Arie is focusing on the fact that Spotify pays music artists less than pennies for music streams, while signing Joe Rogan to a contract allegedly worth more than $100,000,000. She's not happy that the small amount of many her music streams generate is possibly being used to fund the paycheck of a white man who uses the N-word racial slur regularly on his podcast.
Will India Arie's Video Make Spotify Take Down Joe Rogan's Podcast?
With the increasing amount of Hollywood and music artists joining the Spotify boycott of Joe Rogan's podcast it will be interesting to see if they cave into the pressure and take down his show. At the moment they don't seem to be bothered by the backlash, due to the massive viewership his controversial podcast brings them. However, when racism is involved everything changes, because this is much deeper than people accusing him of allegedly spreading "misinformation" about the COVID vaccine.
It's crazy how Joe Rogan is one of the most hated and loved people in the world all at the same time. Is India Arie's video proof that Joe Rogan is racist? Or just someone who likes using the N-word because he knows it will cause controversy, which leads to more viewership of his podcast? No matter which way you look at it he definitely shouldn't be using the N-word.