Tems, the Nigerian singer and songwriter who has taken the world by storm with her music, made history once again at the 95th Academy Awards Oscars 2023. The Grammy winner, who was nominated for Best Original Song, stunned everyone with her white Lever SS23 Couture dress that she wore on the red carpet.
Social Media Reactions to Tems' Lever SS23 Couture Dress at the 95th Academy Awards are Going Viral
The dress, which featured a plunging neckline, a thigh-high slit, and a dramatic train, looked like it was designed specifically for her beauty. Tems accessorized her look with diamond earrings and rings allegedly from Tiffany & Co., and a pair of silver sandals. Tems' Oscars outfit was praised by many fashion critics and fans alike, who took to social media to express their admiration for her style and beauty. Here are some of the reactions: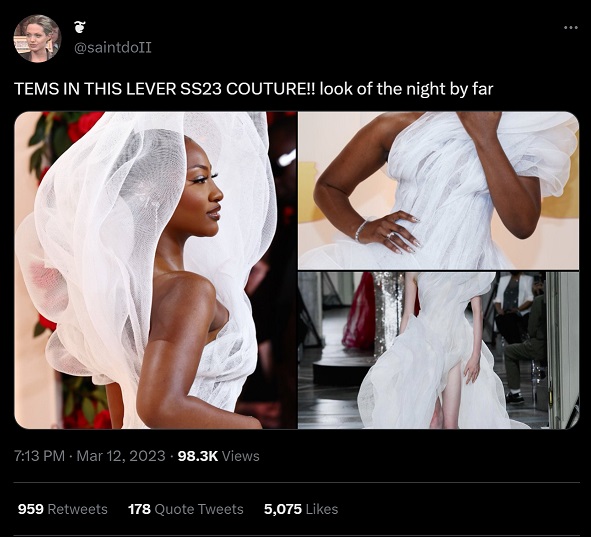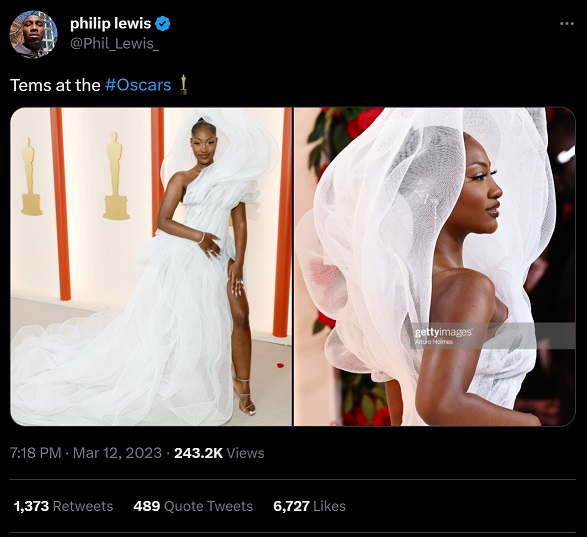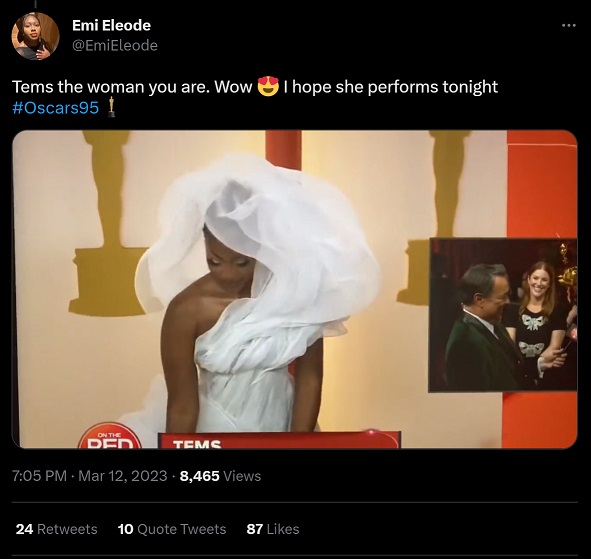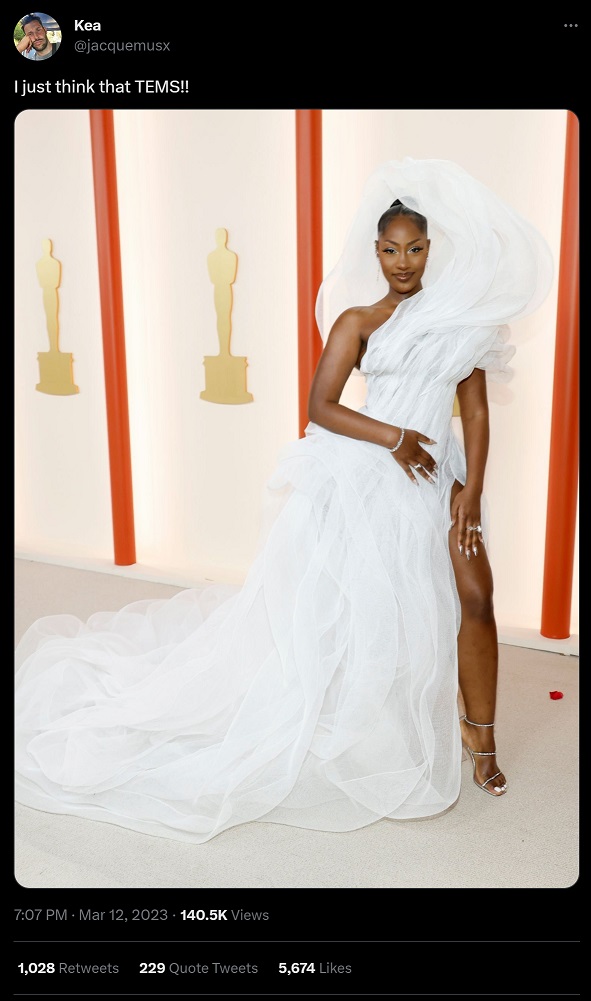 How Tems is Breaking Barriers for African Artists and Making History in Music
Tems' Academy Awards outfit was not only a fashion statement, but also a reflection of her achievements as an artist. Tems has been breaking records and barriers with her music since she released her debut EP For Broken Ears in 2020.
She rose to international fame after being featured on Wizkid's hit single "Essence", which peaked at number 9 on the Billboard Hot 100 chart following the release of the remix version with Justin Bieber. The song also earned her a Grammy Award nomination for Best Global Music Performance.
Tems became the first African to have five Billboard Hot 100 entries, as well as the first African to win two BET Awards in one night for Best International Act and Viewer's Choice: Best New International Act.
She also became Africa's best selling female artist (15m+), according to Spotify, where she has 13.6 million monthly listeners. She also became the first African woman to have a US number one hit with "Free Mind", which topped the Billboard Hot 100 chart in November 2022, after a record breaking climb.