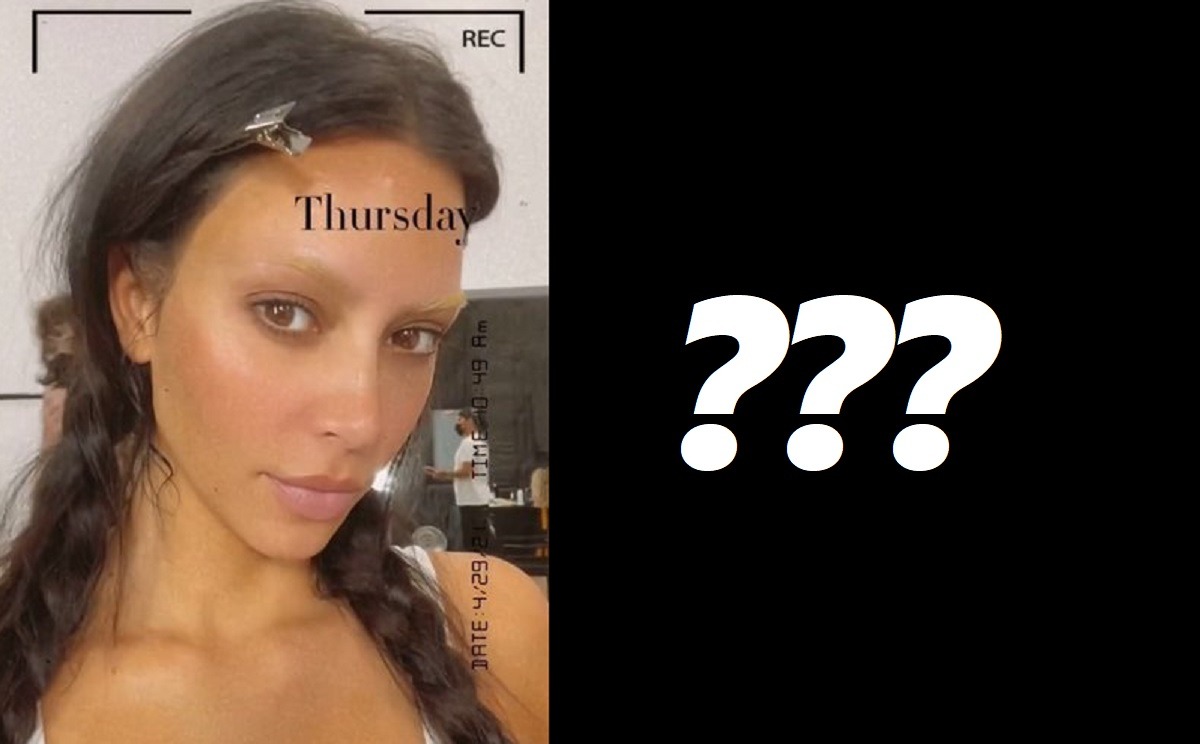 Is Kim Kardashian trolling Jeffree Star or transgender women? People are asking this question after a photo of Kim Kardashian's transgender woman look in her bleached eye brow shoot. In the post she showed her transformation from her natural look to a makeup look that made her supraorbital ridge more prominent and masculine. The end result was Kim Kardashian looking like Jeffree Star.
Immediately people on social media began to wonder if Kim Kardashian transformed into a transgendered woman appearance wise intentionally or unintentionally.
Take a look.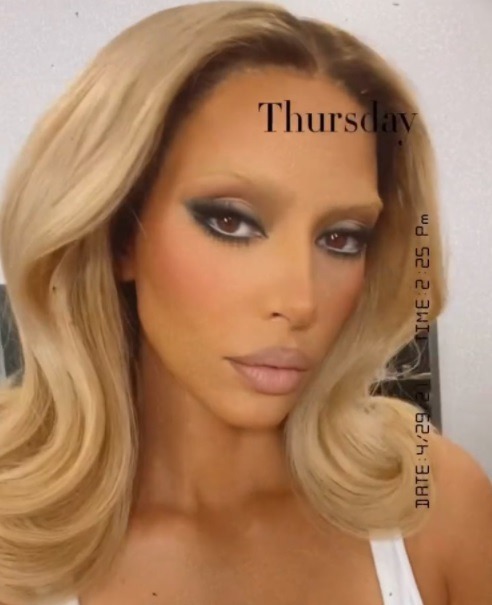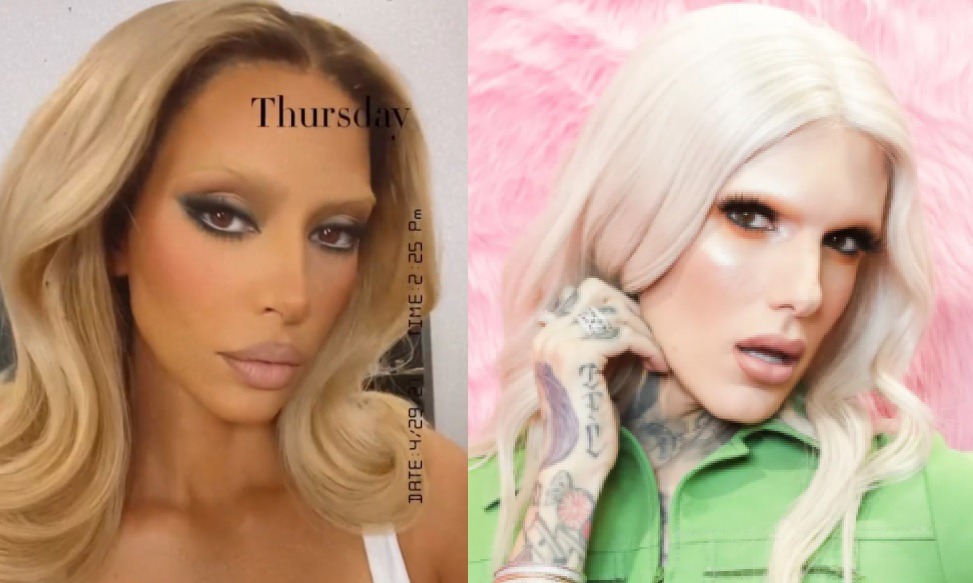 People React to Kim Kardashian Looking Like Jeffree Star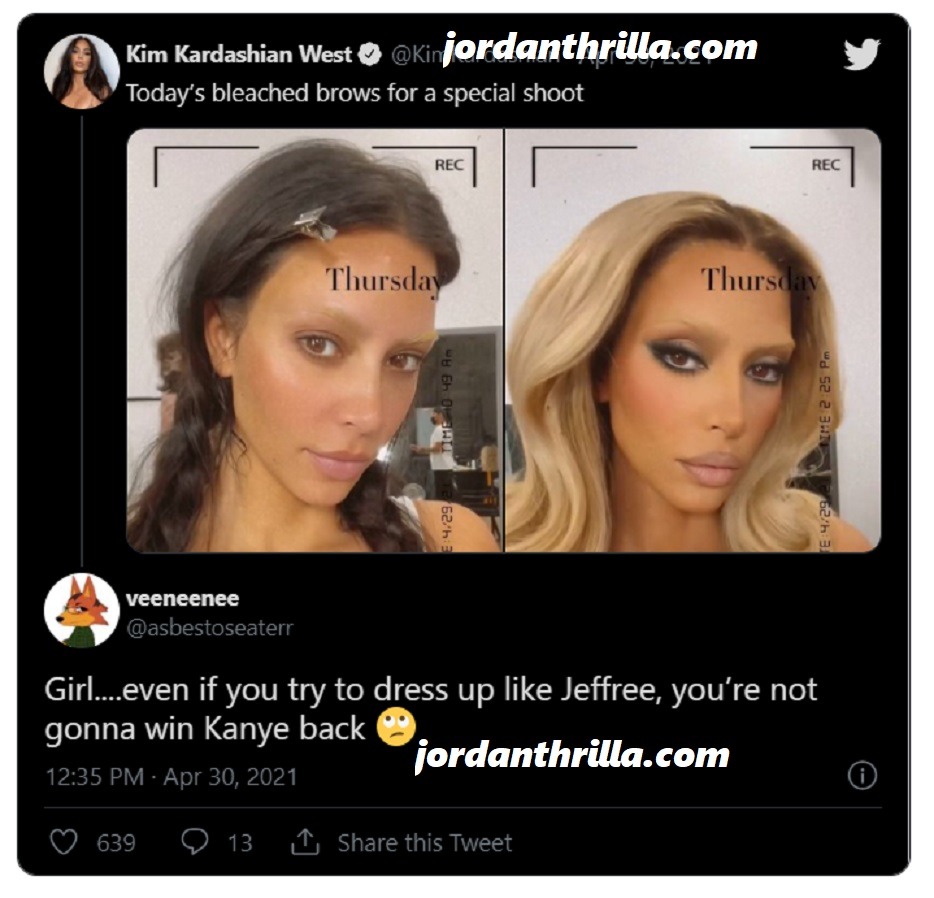 It was only a few months ago that Jeffree Star publicly egged on rumors of Kanye West cheating on Kim Kardashian with him. Kim Kardashian is a very smart woman, so it's not far fetched she could be subliminally taking shots at Jeffree Star by mimicking his makeup look. Or could it be stress of the divorce making Kim Kardashian try to look like someone people thought Kanye hooked up with?
Whatever the case maybe Kim Kardashian looking transgendered isn't something anyone thought they would ever see.
Author: JordanThrilla Staff