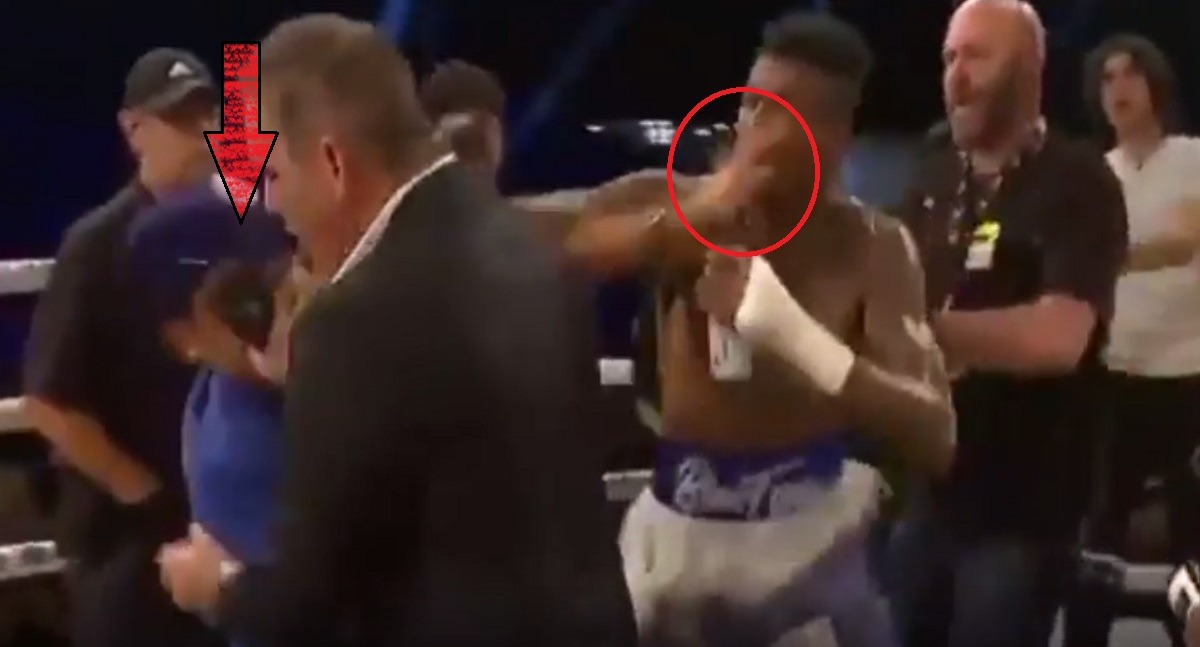 A fan punched Blueface in the face after his bare-knuckle match with TikToker Kane Trujillo turning the event into a chaotic scene. To defend himself Blueface punched the fan back, and kept chasing after him to pummel him with more punches. Somehow someway the fan got through security to enter the ring.
It's not clear what the fan said to Blueface, but he was smiling at first then something the person said really ticked him off. Before he could react the fan punched Blueface in his face. In response he threw a haymaker punch at the fan, then a bunch of other people from his entourage jumped in and joined the action. The commentator's reaction to what was going made the moment that much more crazy.
Take a look at Blueface fighting a fan after his bare-knuckle match with Kane Trujillo.
In most cases people would be surprised that something like this happened at a professional event, but when Blueface is involved the unexpected often happens. He's always been the type to rock a fan to comes at him the wrong way, and that stayed true in this situation. He kind of took an slight L in this situation, because the fan punched Blueface in the face with some good accuracy.
The security at the event must of been lax, because that fan got into the ring very easily.
Author: JordanThrilla Staff