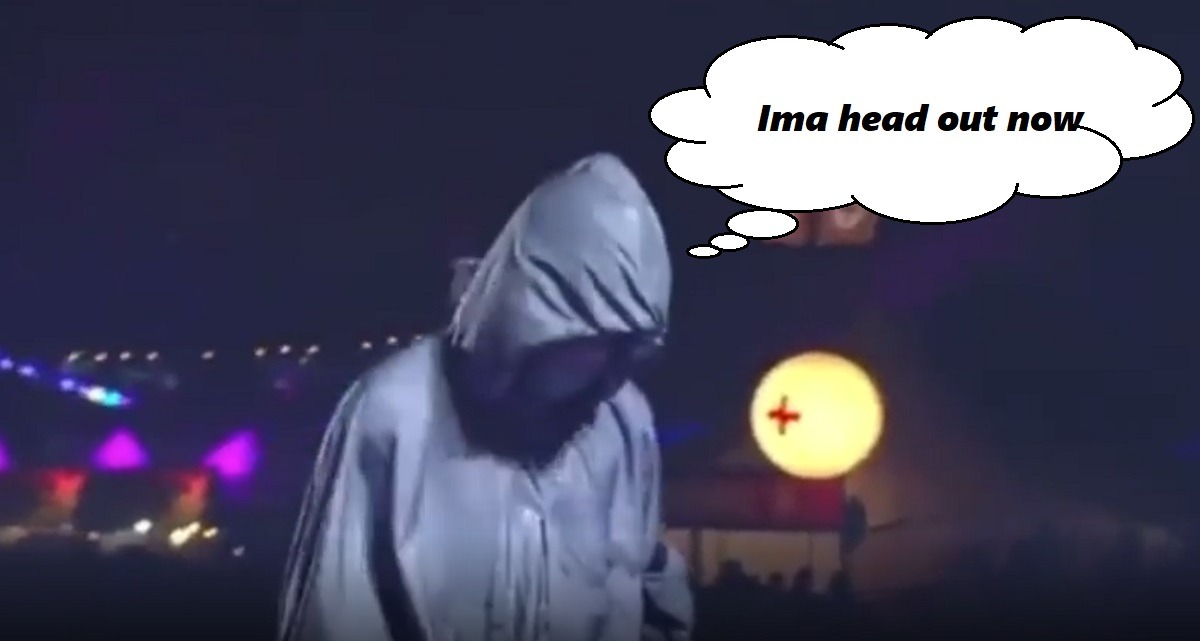 Playboi Carti is one the most popular artists in Hip-Hop when it comes to social media platforms like TikTok, but sometimes that doesn't translate to the real world. Proof of that could be how Playboi Carti walked off stage at Rolling Loud Music Festival.
Playboi Carti couldn't believe how dead the crowd was no matter what song her performed. Even when he was yelling, screaming, and jumping around the crowd was dead silent making for one long awkward moment. It all came to a head when Playboi Carti walked out Rolling Loud's Hard Rock Stadium with a sad depressed look throughout his body.
At one point you could see Playboi Carti's reaction to the dead crowd through his Kanye West mask, and you could feel his emotional pain.
On social media people reacted to him walking off stage at Rolling Loud with Playboi Carti memes galore.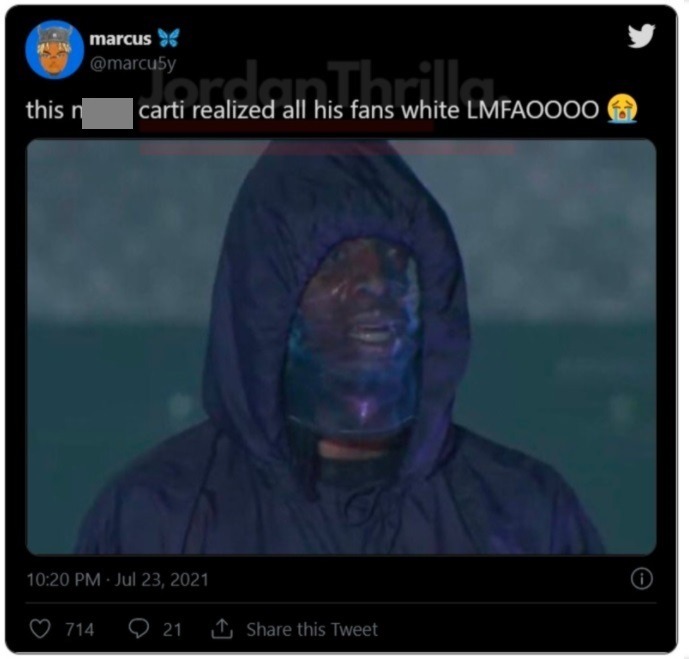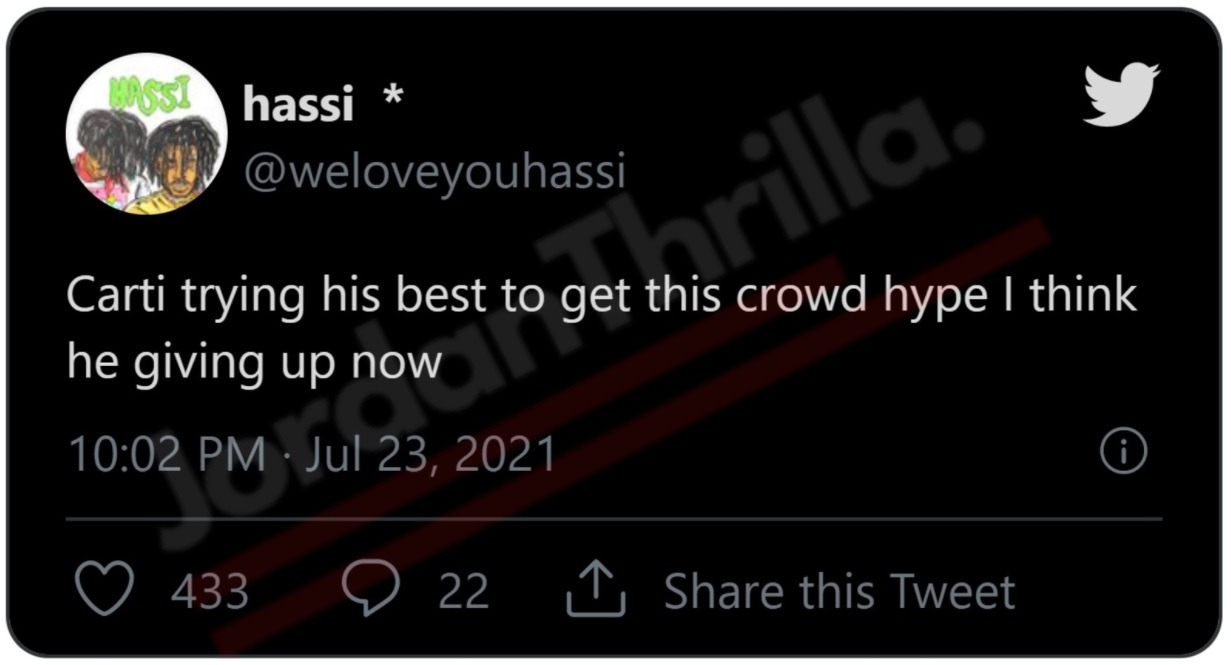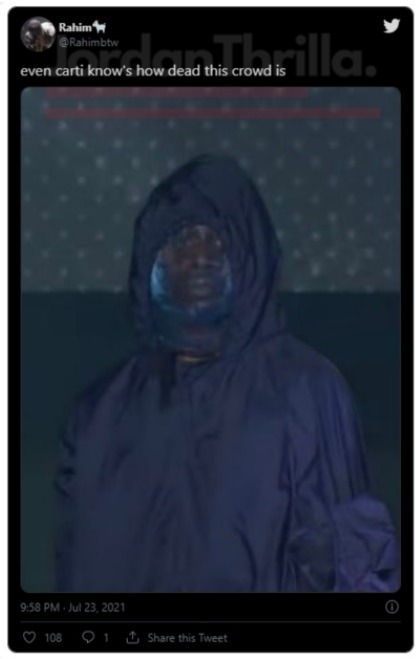 The emotional Pain in Playboi Carti's face behind the Kanye West was most evident in this picture below. That man was in the twilight zone of embarrassment.

They say every superstar goes through a humbling moment, maybe this was Playboi Carti's moment. Has this ever happened before during his performances?
Playboi Carti's reaction to the dead crowd at Rolling Loud will forever be remember, because he was wearing a Kanye West mask when it happened. The photos will give birth to endless Playboi Carti memes.
Author: JordanThrilla Staff