The tallest Mallard Duck ever named "Long Boi" is probably taller than rapper 42 Dugg. A mallard duck is usually only around 20 inches long on average, but nature sometimes like to change things up. The giant Mallard Duck Long Boi stands at 3.5 feet tall, which is around 42 inches.
When standing next to a normal sized Mallard Duck, Long Boi is basically a real life Colossal Titan from 'Attack on Titans'. This unique mallard duck lives among students at the University of York in England. Scientifically speaking it's not clear what caused his abnormally large size.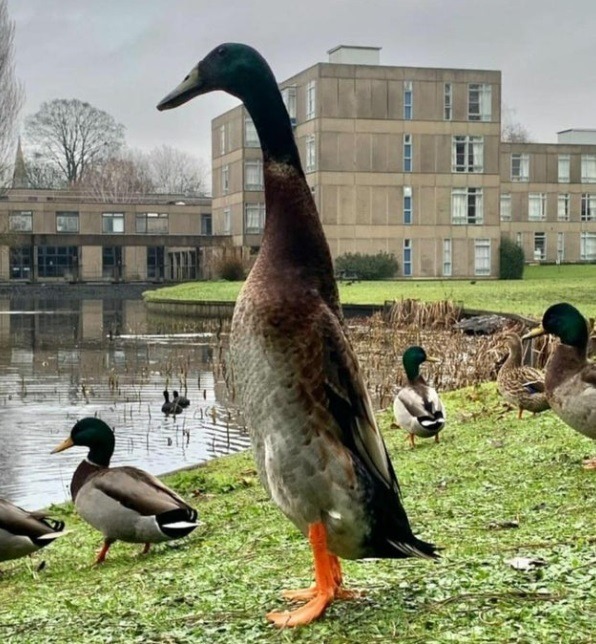 Is the Tallest Mallard Duck Ever 'Long Boi' Taller than 42 Dugg?
42 Dugg is one of the shortest rappers ever. He's allegedly 4'1″, but in real life he doesn't appear to be over 4 feet tall. He's so short that James Harden literally had to bend over just to talk to him. 42 Dugg is so short that people sitting down are still taller than him.
See the pictures below.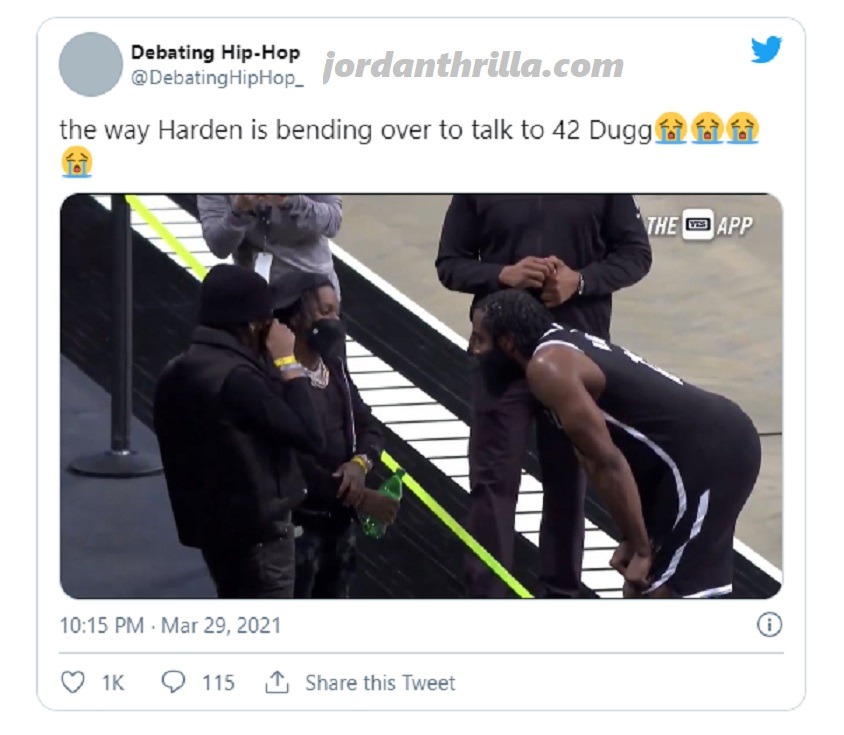 In this second picture we compared 42 Dugg and Mallard Duck 'Long Boi' side by side so you can see the height difference.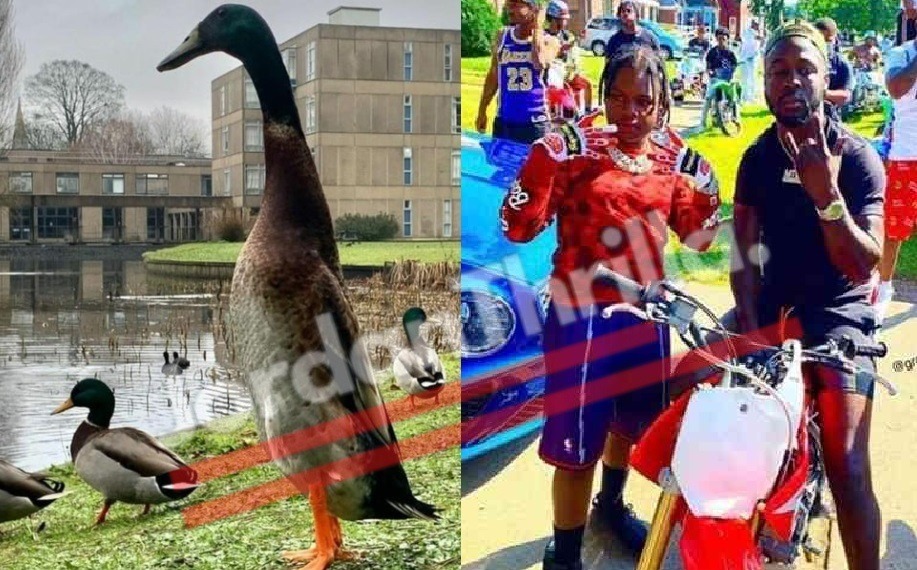 It seems pretty clear the the tallest Mallard Duck ever is taller than 42 Dugg.
Who would have guessed that a duck could grow bigger than a full grown man.
Author: JordanThrilla Staff