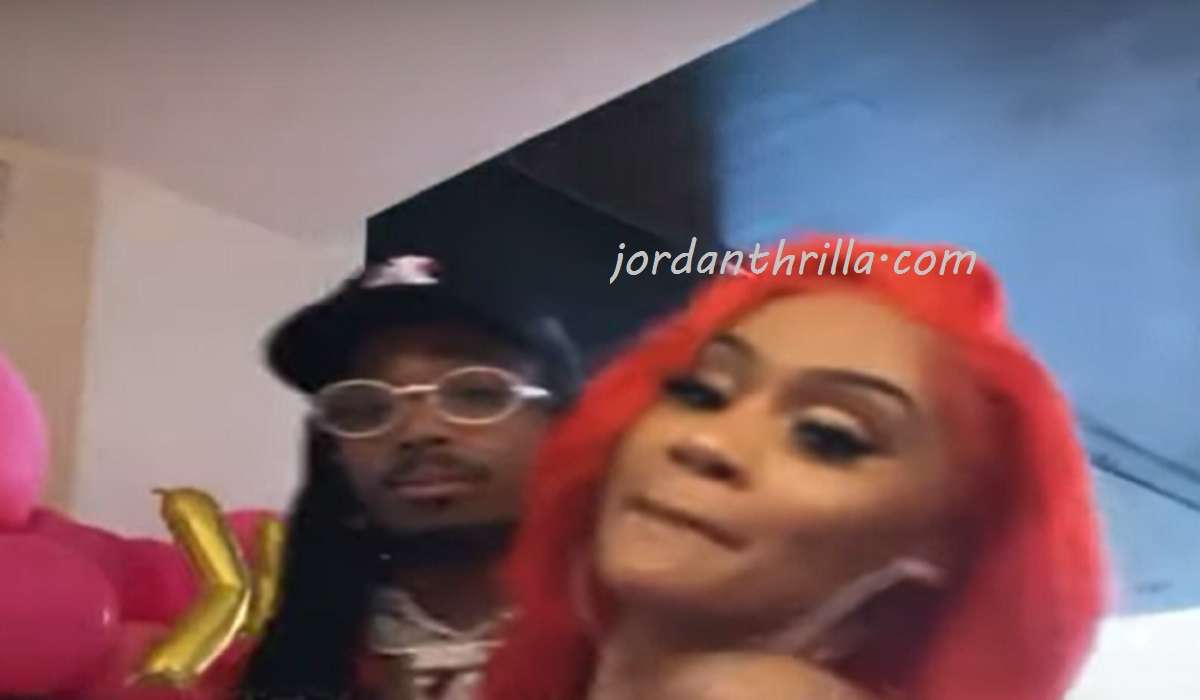 Quavo responded Saweetie breaking up with him with tweet that has angered women across the nation. The tweet consisted off Quavo gaslighting Saweetie the reason he cheated on her. You would think she was the one that cheated once you read what he wrote, he straight up called out her character. This led to "Quavious" trending as women called Quavo by his government name to belittle him.
Quavo Gaslights Saweetie by Telling Her "You are not the woman I Thought You Were"
In the full post Quavo told Saweetie, "I had love for you and disappointed you did all that. You are not the woman I thought you were. I wish you nothing but the best". He also added a prayer hands emoji.
It seemed like Quavo was telling Saweetie why he cheated on her, but in a very harsh way in front the world.
What Does Quavo "Gaslighting" Saweetie Mean?
Gaslighting is a fancy way of describing psychological abuse or intimidation that uses a tactic of presenting a victim with a statement that makes them doubt their own self identity. In a situation like this the tactic could make Saweetie feel guilty, leading to her blaming herself for getting cheated on. In essence it's like Quavo wants her to be thinking "What did I do wrong".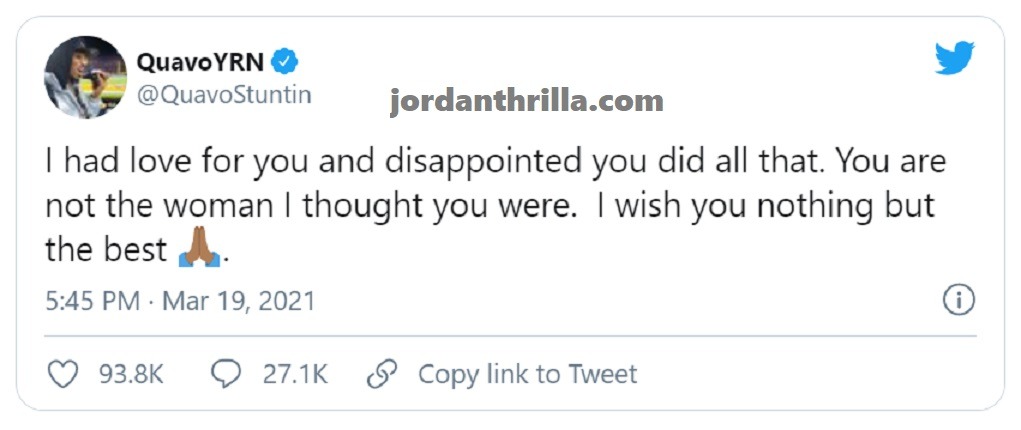 Even though Quavo got personal with her, Saweetie kept it classy simply saying "Take Care" in response.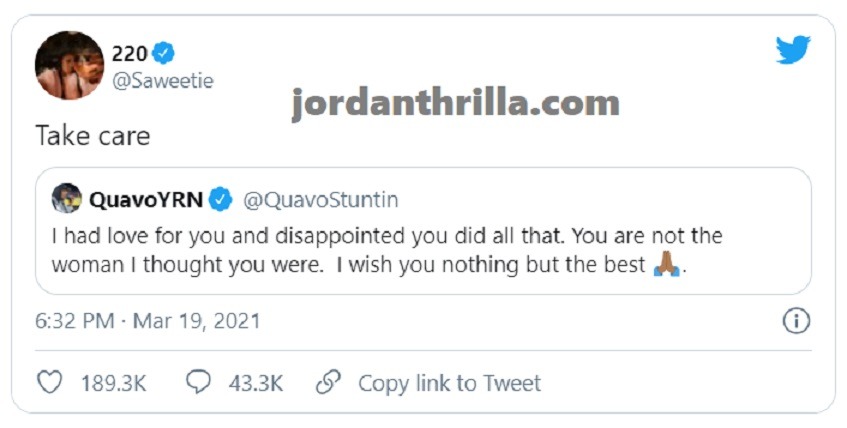 Quavo real named "Quavious" Trends as Women React to His Comment About Saweetie Not Being The Person He Thought She Was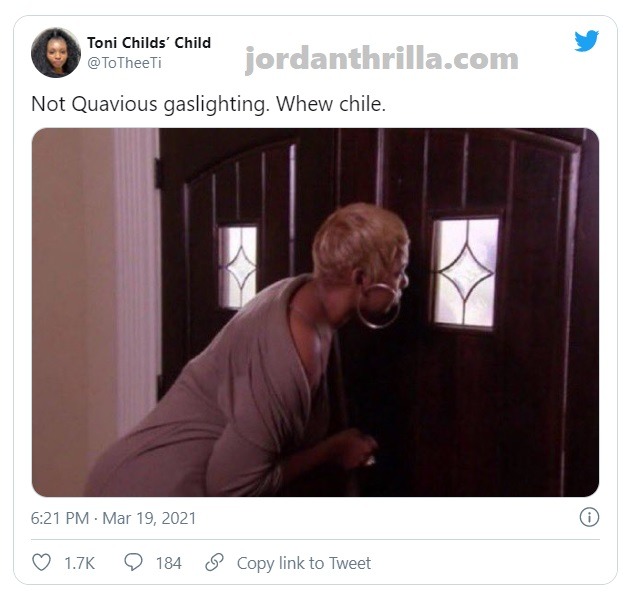 goodnight hope quavious has the worst day possible pic.twitter.com/zGDjHfov5x

— princess. (@getmeblazed) March 20, 2021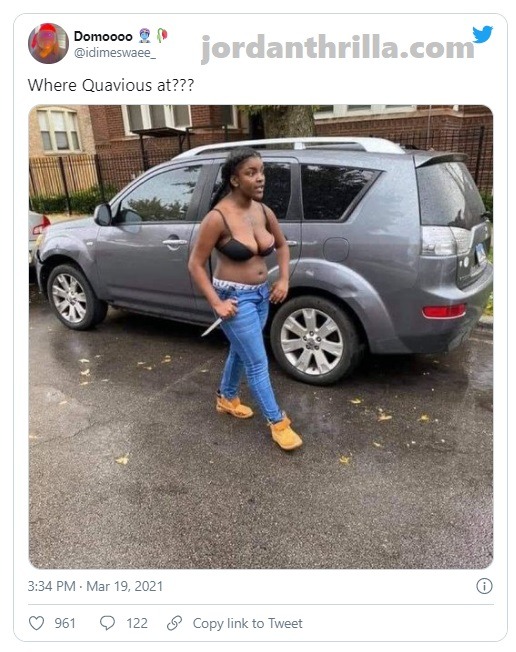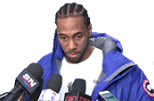 People are going in, he really riled so many people with his statement, could this be career damaging? One thing is for sure, based on what he raps about doing something like this is actually staying true to some of his lyrics about women and relationships. Not surprisingly some people might see this situation as him being "authentic", so to speak.
However, Quavo gaslighted Saweetie in the one of the worst ways social media wise. It must have been surprising for him to see "Quavious" trending. He probably knew he messed up PR wise when he caught wind of it.
Just goes to show how cutthroat the dating game can be, and people wonder why so many people stay single.
Author: JordanThrilla