Trae Young is only 22 years old, so people should expect his opinion of hip-hop to be a bit different than older age groups. However, he said something so outlandish that social media had to go in on him. Trae Young thinks Drake surpassed Jay Z after listening to the CLB Album.
In his viral tweet Trae Young really said this,
Yo when we gonna say Drake has passed Hov?
As expected he set himself up for an all out social media assault from angry hip-hop fans. Some people think Trae Young should be drug tested, especially considering Certified Lover Boy is an largely underwhelming project.
Does Trae Young really think Drake is better than Jay Z, or is he trolling? The emoji he added could be an indication he was joking around, but he might have been being serious.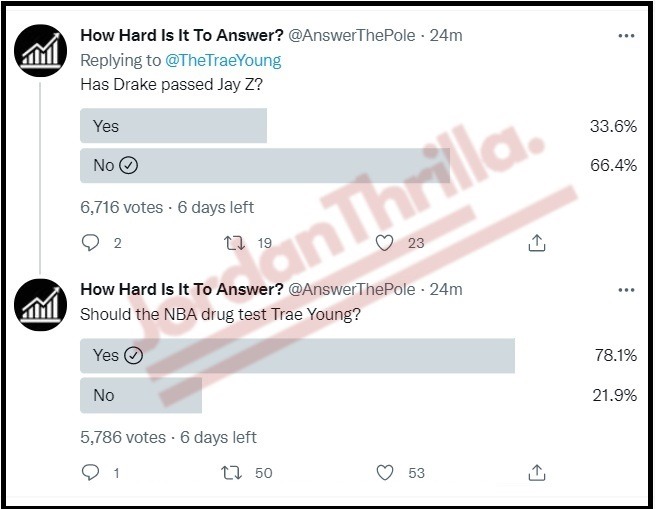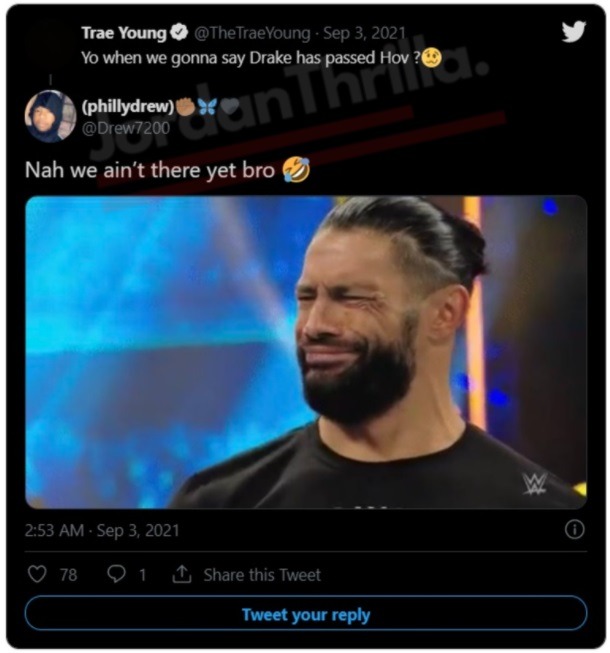 Trae Young must be a diehard Drake stan to think he was asking a valid question. Drake himself probably wouldn't say he has surpassed Jay Z.
It would be interesting to know why Trae Young thinks Drake is better Jay Z after listening to the Certified Lover Boy album. Is it the singing or rapping?
Author: JordanThrilla Staff