Will Levis entered the 2023 NFL Draft with high expectations. The former Kentucky quarterback was widely projected to be a top-10 pick, and some even speculated that he could go first overall after a Reddit rumor claimed that the Panthers had promised him the spot. Levis had a stellar season. He showed off his arm strength, accuracy, mobility and leadership skills, drawing comparisons to Josh Allen and earning praise from scouts and analysts.
However, things did not go as planned for Levis on draft night. Despite several teams needing a quarterback, Levis saw his name fall down the board as other signal callers were selected ahead of him. The Panthers took Bryce Young with the first pick, followed by the Texans who traded up to get C.J. Stroud at second. The Colts also traded up to grab Anthony Richardson at fourth, while the Broncos picked Malik Willis at seventh. Levis was still available after 10 picks, and his frustration was evident on his face.
Will Levis Memes Trends as Social Media Roasts His 2023 NFL Draft Debacle
The cameras zoomed in on Levis several times as he waited for his name to be called, capturing his disappointment and shock. His reactions became a meme on social media, as fans and trolls made jokes about his epic slide on the draft board. Some people compared him to Aaron Rodgers, who famously fell to 24th in the 2005 draft.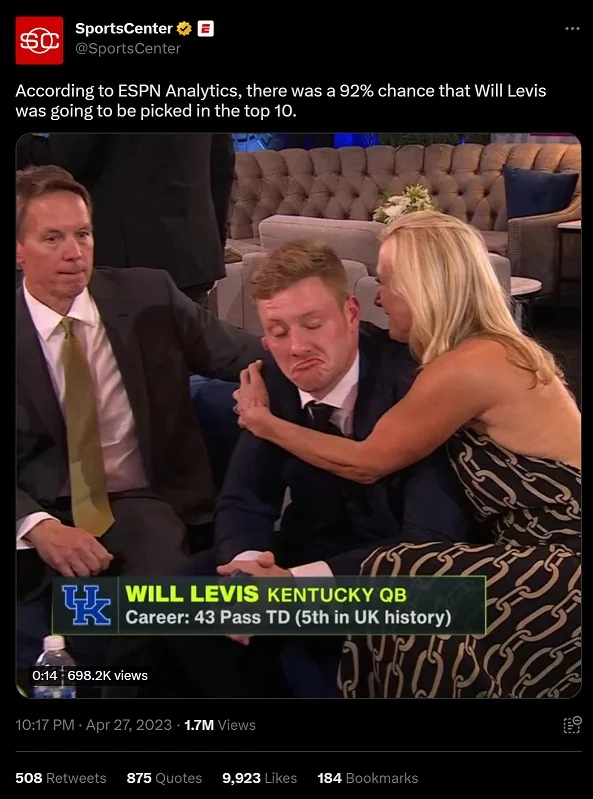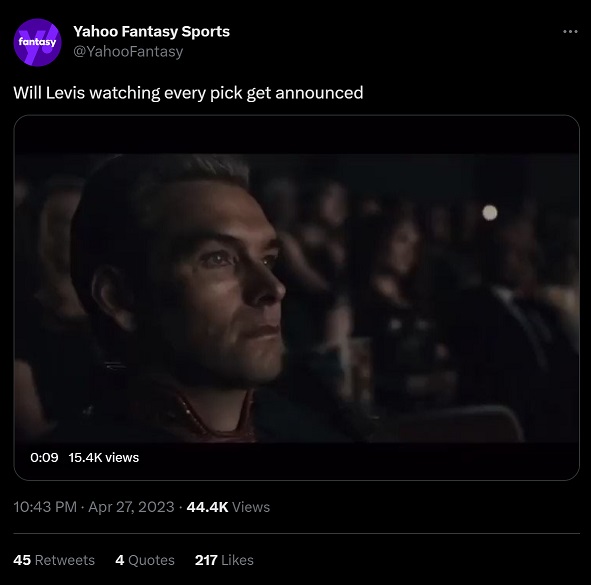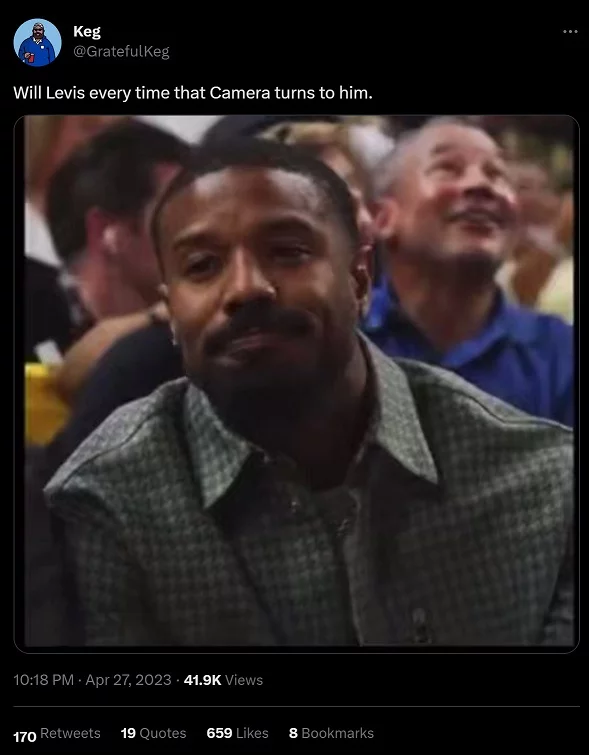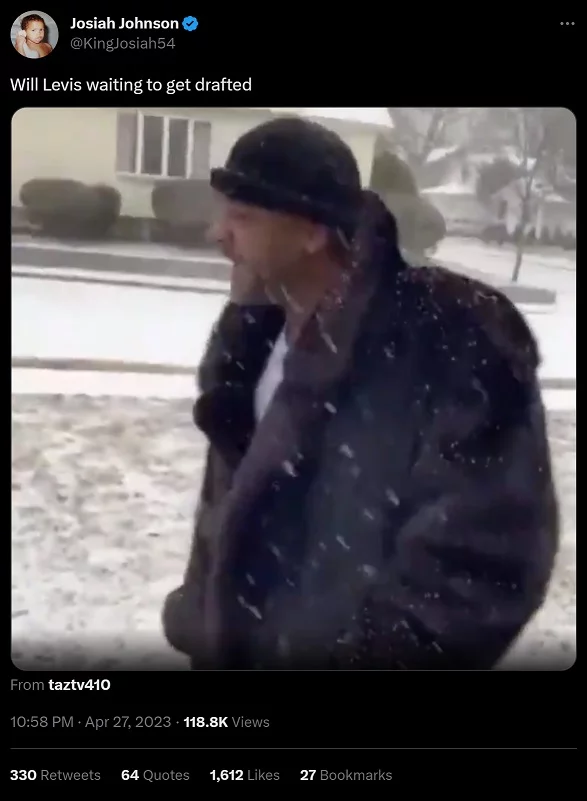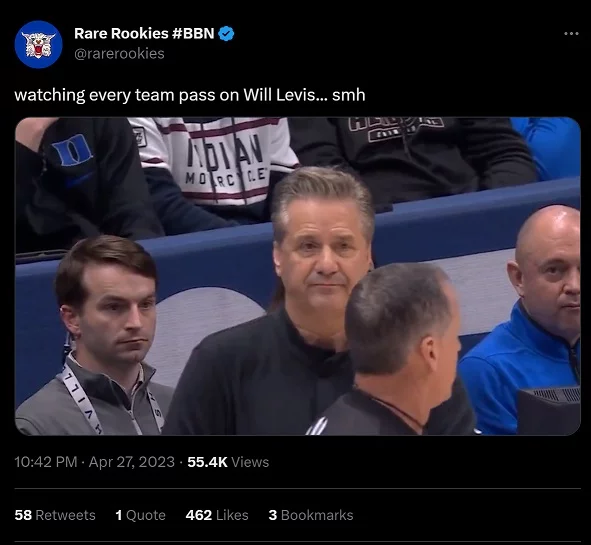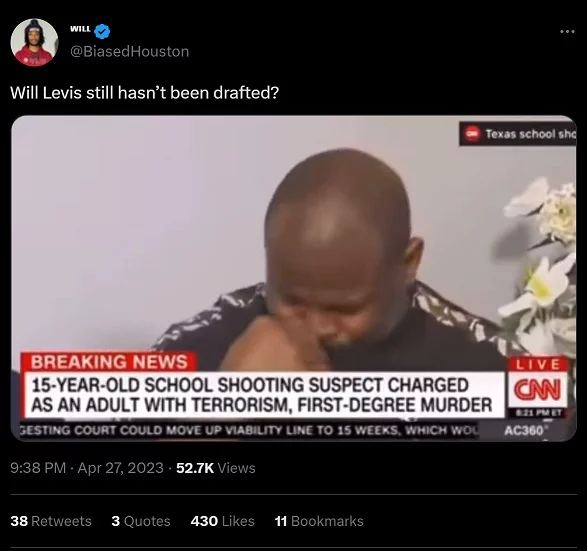 This situation goes to show how unpredictable the sports world can be. What seems to be set in stone, could be the furthers from the truth in reality. The 8% chance he wouldn't go in the top 10, should have been the 92% chance in this instance.