Canelo Alvarez vs Triple G has become what seems like one of the most legendary rivalries in boxing history. Their most recent fight was the third battle between the two legends, and as expected it was a hard fought battle. Fans that expected the fight to go the distance predicted correctly as it took 12 rounds for Canelo Alvarez to win the match, and remain undisputed super-middleweight. Many fans believe Canelo got a little too arrogant while celebrating his victory, and he got roasted for it.
People Roast Canelo Alvarez Wearing a Crown and Call Out Sketchy Scorecard Results After He Defeats Gennadiy Gennadyevich Golovkin in Third Fight
According to official score cards Canelo beat GGG 116-112, 115-113, 115-113. Many people believe the fight wasn't as lopsided as some of the scorecards entail. After the match the two warriors showed respect for each other with their words and actions, but it was Canelo's choice of post fight attire that rubbed many fans the wrong way. On social media people reacted negatively to Canelo Alvarez wearing a crown around the ring after the match, which led to a viral roast session. Take a look at the moment, and examples of some of the tweets related to the scorecard and Canelo's crown.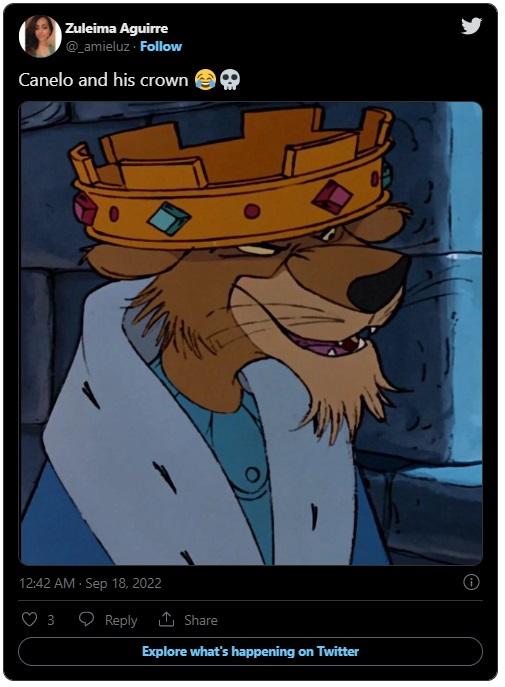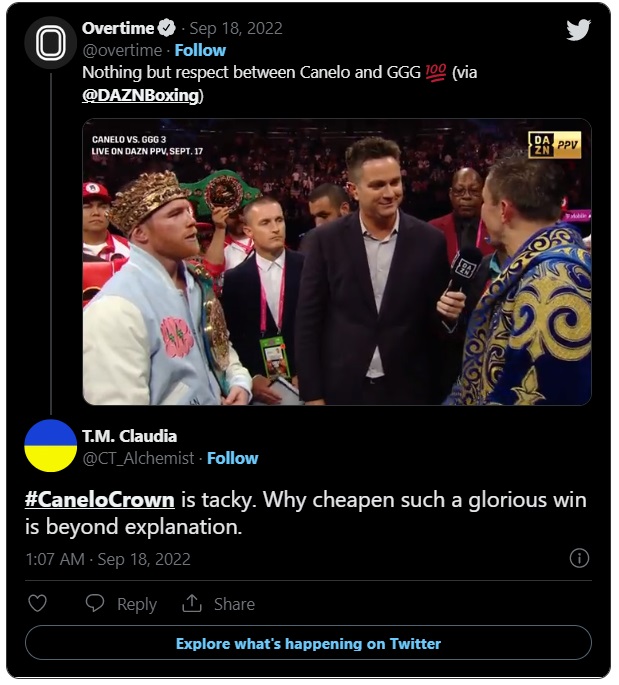 Over the years Canelo Alvarez has slowly become more of a showman, and his choice of attire after the match is more proof of that. There was once a time when people described Canelo as having a dull personality in terms of being a superstar. That's ironic, because now he's getting roasted for being too flashy.
Canelo Alvarez wearing that crown around the boxing ring after a statement win against GGG is one of those sports moments that will be replayed for years. What do you think about the scorecard results?