A new change is coming to the basketball world next season, and it may be a sign of true revenge. That change is "6-Bron" making his return. It was announced today that Lebron James is changing his jersey number from 23 back to 6. It's not clear what the motive is behind it, but the last time Lebron wore 6 was during his Miami years that people consider to be his most lethal form.
It was only a few days ago that Lebron warned the world not to count him out. People were calling him old and washed up after how Suns dominated Lakers, ignoring the fact he was playing injured with the lingering high ankle sprain.
Take a look at social media reactions to Lebron James aka "6 Bron" wearing 6 next season instead of 23.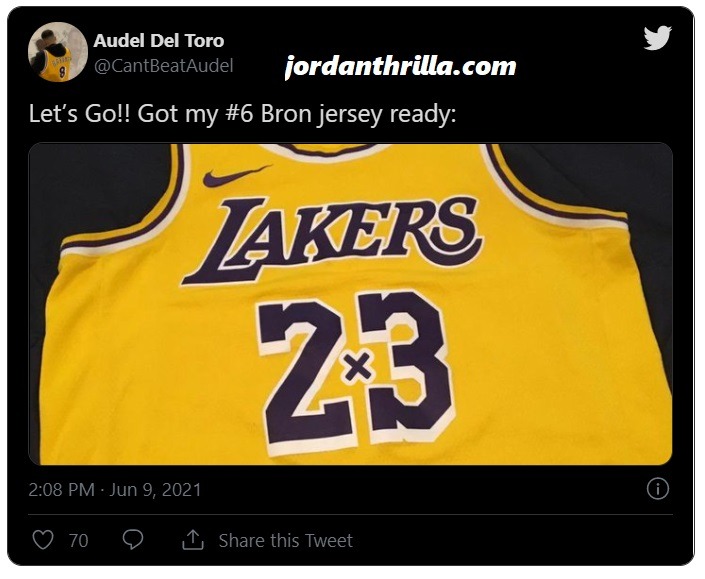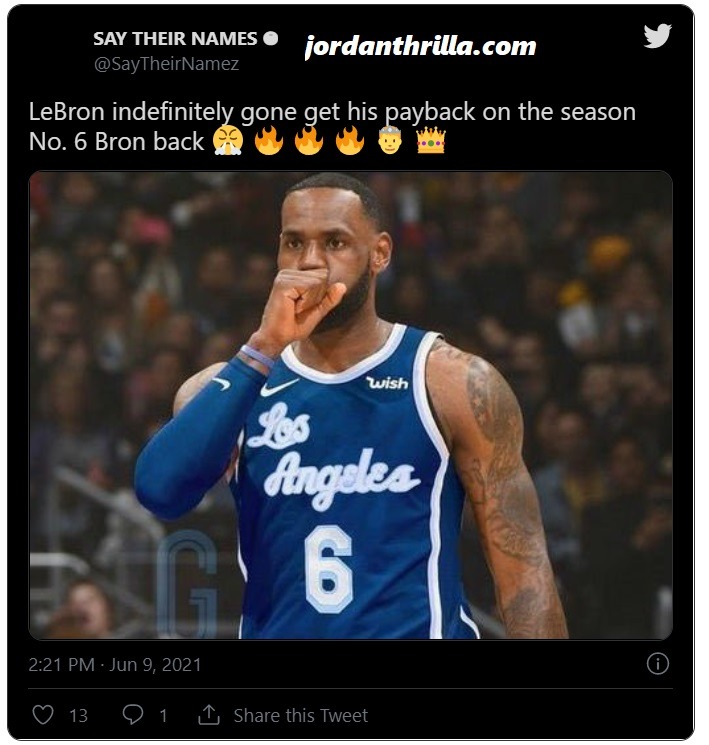 6 Bron is back. 👑

pic.twitter.com/J3uFfZIAUk

— Complex Sports (@ComplexSports) June 9, 2021
Lebron James will be 37 pushing 38 next season, so switching back to 6 is the best thing for him based on stats. His seasons in Miami were his best years in terms of shooting. He even managed to shoot the three ball at a 40% clip, which is on par with guys like Stephen Curry.
Author: JordanThrilla Staff