Does Caris Levert have kidney cancer? Reports are coming in that a small mass was found on Caris Levert's kidney during a physical for the trade. Caris Levert's kidney mass was found during an MRI after he was having pains in that area.
The questions some people are wondering is if NETS knew about this before making the trade for James Harden?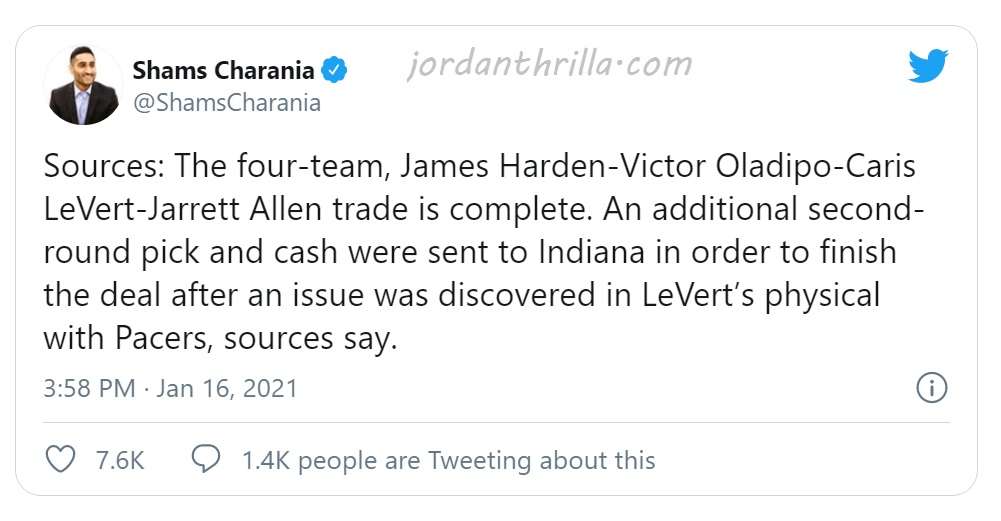 Under normal circumstances this would void the trade deal, but it appears a compromise was made. According to Shams Charania after Caris Levert's kidney mass was found, the Pacers received an additional second round pick and cash. This may be an indication that Pacers expect Caris Levert to recover from his kidney issue at some point.
At the moment it's not known whether or not Caris Levert has cancer. A biopsy would likely need to be done to confirm if the kidney tumor is malignant or benign.
Prayers up for Caris Levert, this is serious.
Author: JordanThrilla