July 1, 2019 was a sad day for the sports world. It was day news broke that Tyler Skaggs was found dead in his room after a drug overdose. In the years since then there has been an ongoing trial surrounding the role Eric Kay played in his death. That trial came to conclusion today, and the verdict has people on social media celebrating, because justice has finally been served.
Details on why Eric Kay was Found Guilty of Killing Tyler Skaggs with Fentanyl Laced Pills
It only took the jury 1 hour of deliberations to reach a guilty verdict for Eric Kay, but even before then most people knew the outcome of this case was inevitable. Court documents state that on June 30, 2019 Tyler Skaggs texted Eric Kay about pills. On that same day the only person Tyler Skaggs invited to his hotel room was Eric Kay.
In addition a friend of Skaggs named Chris Leanos testified that he saw Eric Kay give Tyler Skaggs a pill while at a Disneyland Charity event. Leanos then blocked the door to a bathroom so Tyler Skaggs could use the pill he was given. Eric Kay was found guilty of distributing fentanyl, and conspiracy to possess with intent to distribute controlled substances in connection with the 2019 overdose death of Tyler Skaggs. When the verdict was read Tyler Skaggs and Eric Kay's families were in tears for different reasons.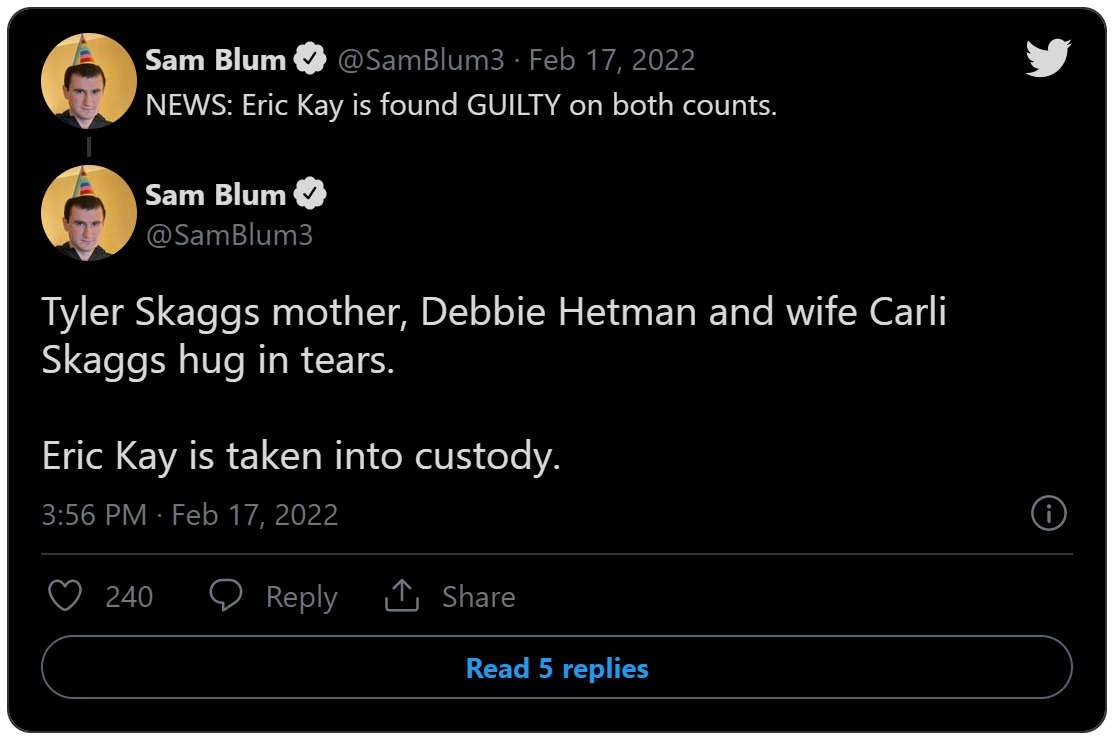 Celebrity Reactions to Eric Kay Found Guilty for Tyler Skaggs' Death
Tyler Skaggs death trial has been something people on social media have been following for quite some time. Naturally when Eric Kay's guilty verdict was read today it led to some intense reactions from people for many different reasons.
Some people mentioned how drug addiction causes families so much pain, while others touted how happy they were to see justice finally served. Many people attacked Eric Kay's character, and rightfully so.
Take a look at some celebrity reactions to Eric Kay's guilty verdict for killing Tyler Skaggs.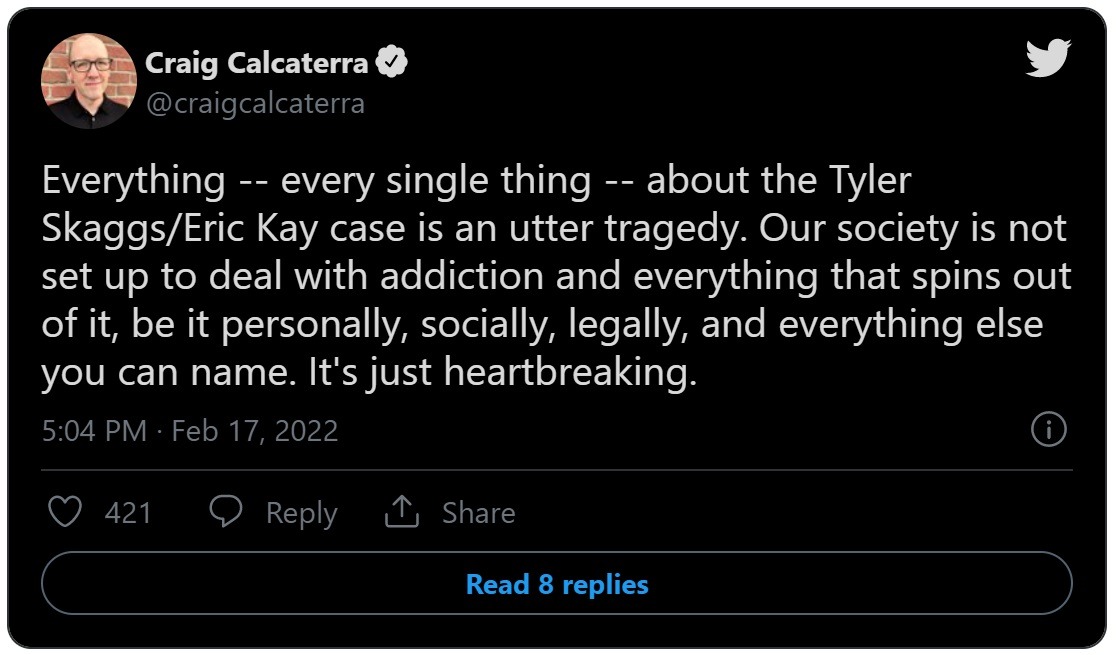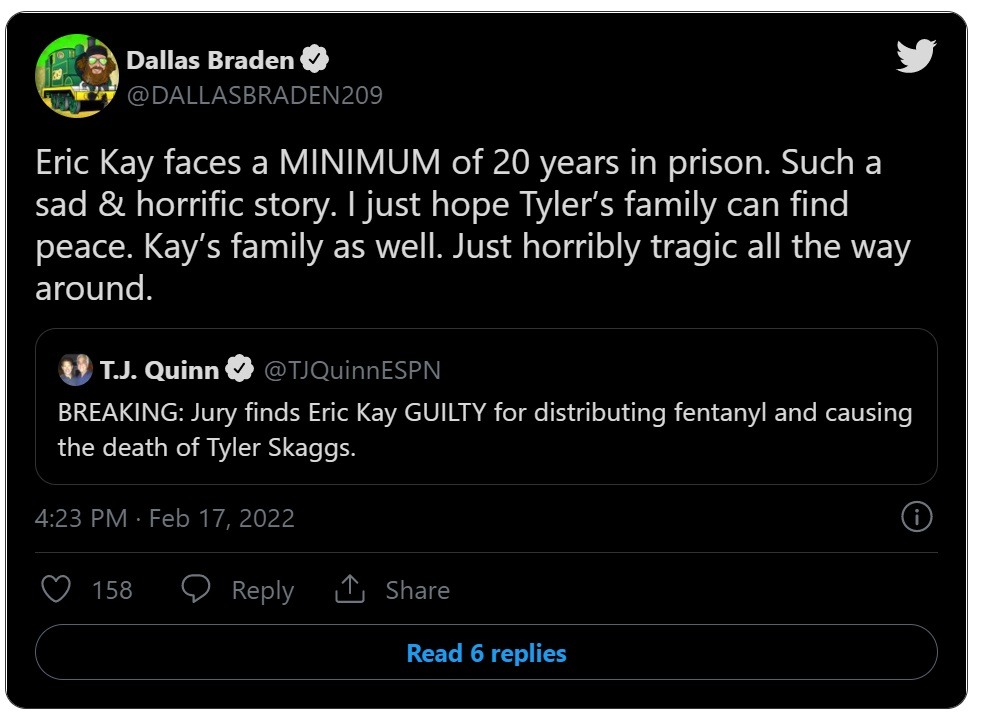 Tyler Skaggs' Family Reacts to Eric Kay's Guilty Verdict
Following the court decision Tyler Skaggs' family released a statement about Eric Kay's guilty verdict. In the statement they wrote,
"We are very grateful to the government and the jury for seeing this important case through to the right verdict. Tyler was the light of our family. He is gone, and nothing can ever bring him back. We are relieved that justice was served, although today is a painful reminder of the worst day in the life of our family."
Eric Kay faces a minimum of 20 years in prison, but it's likely he will get many more years than that, or possibly even life in prison. He was a former staffer for the Angels franchise.