What the hell is wrong with Kawhi Leonard's mask? This is what people are asking after Kawhi Leonard's flicted face mask went viral during Clippers vs Blazers.
After Serge Ibaka knocked out Kawhi Leonard a few games ago, he had to get 8 stitches to repair a large laceration in his mouth. This led to Kawhi Leonard being fitted with strangest face mask ever in his return to the court.
Kawhi Leonard's mask looks so crazy it almost seems like it's on the wrong way. It's not clear how he is able to wear it comfortably. Take a look, and try not to laugh at his pain.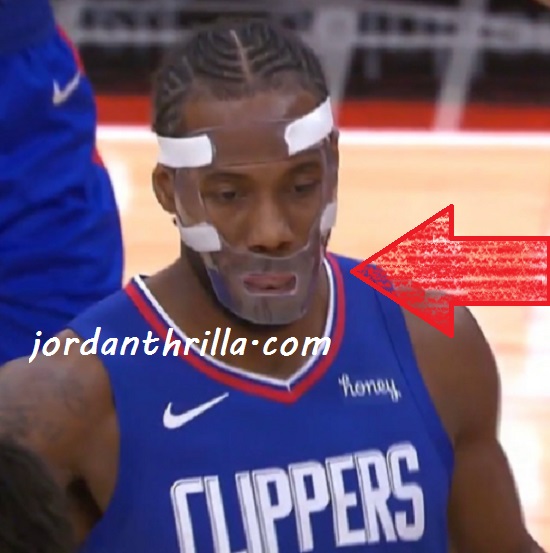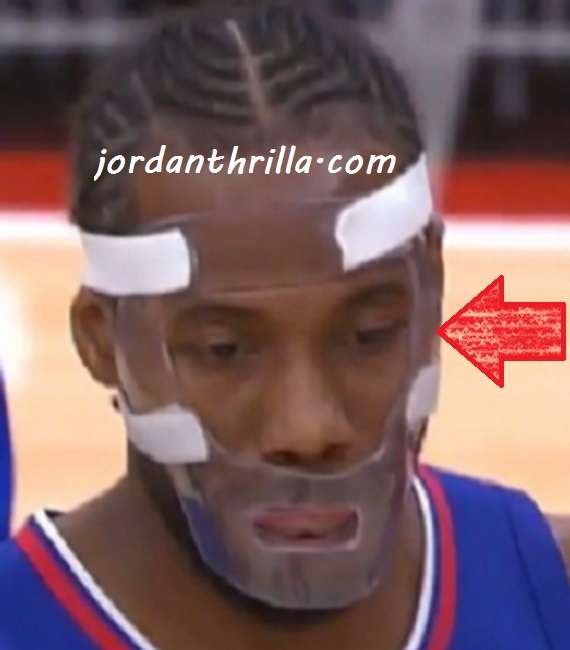 Okay, it was too hard not to laugh. The sad look in Kawhi Leonard's eyes says it all. You can tell he is very embarrassed by having to wear a face mask that looks that flicted.
Is it on crooked? Did they not have enough time to develop a better looking mask for him?
At the end of day if it protects his injury that's all that matters, but damn. Kawhi might never forgive Serge Ibaka for making him have to wear that face mask.
Author: JordanThrilla