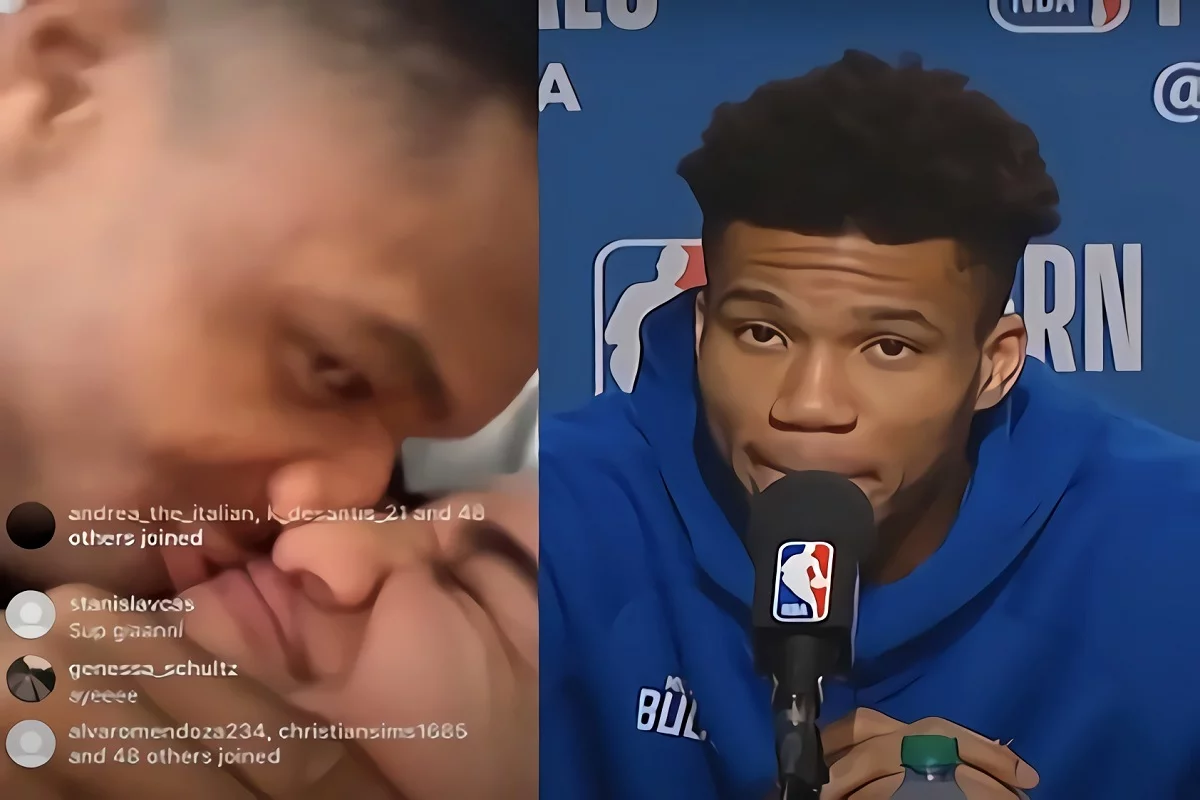 Since Giannis Antetokounmpo has arrived in the NBA he has been donned with nickname "The Greek Freak". The name pays homage to his incredible figure that boasts a superhuman 7'3″ wingspan. However, over the years social media has learned that Giannis is not only a freak on the basketball court, but in his love life too. A recent tweet to his girlfriend Mariah Riddlesprigger is more proof of that.
Giannis Antetokounmpo's Eggplant Tweet to Girlfriend Mariah Shakes Up NBA Free Agency Timeline
Recently Mariah took to twitter to thank Giannis for being a great boyfriend. In the post she wrote, "I love you so much, making me feel like the luckiest girl in the world". It seems like the two were having a vacation in Portugal.
In response to her emotional message Giannis tweeted an eggplant emoji with eyes. It seemed like his way of letting the world know it was about go down in the bedroom.
This wouldn't be the first time Giannis and Mariah got freaky on social media. Back in the day she got him a oral bell for Valentines Day.
Giannis currently has two sons named Liam and Maverick Shai. It's safe to say that there may be a few more kids on the way based on how passionate he and his girlfriend seem to be.
Similar to his late father it seems Giannis has knack for producing males, but maybe there next will be a daughter. It's honestly surprising they haven't gotten married yet. They are like the Stephen Curry and Ayesha of the Eastern Conference.