The sports world is buzzing about Damian Lillard's cryptic Instagram post after being eliminated in the first round yet again by a Nuggets team that was missing Jamal Murray. His words led to "Dame To the Lakers" trending nationwide on social media as Lakers fans were licking their chops at what it entailed.
Damian Lillard quoted Nipsey Hussle saying, "How long should I stay dedicated? How long until opportunity meets preparation". The words seem to insinuated Damian Lillard was thinking about asking for a trade for the first time in his career. To many people that instantly meant "Dame to the Lakers".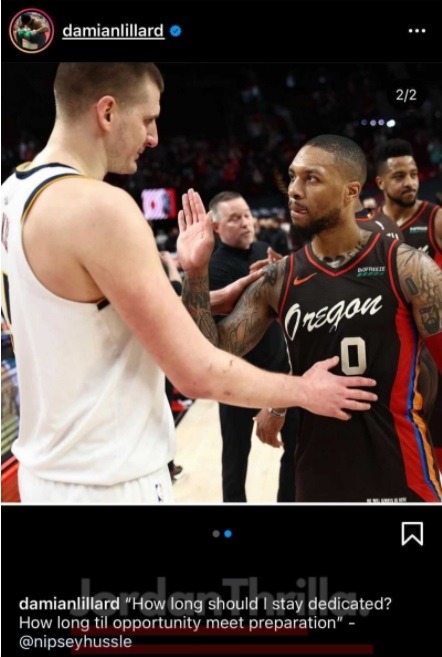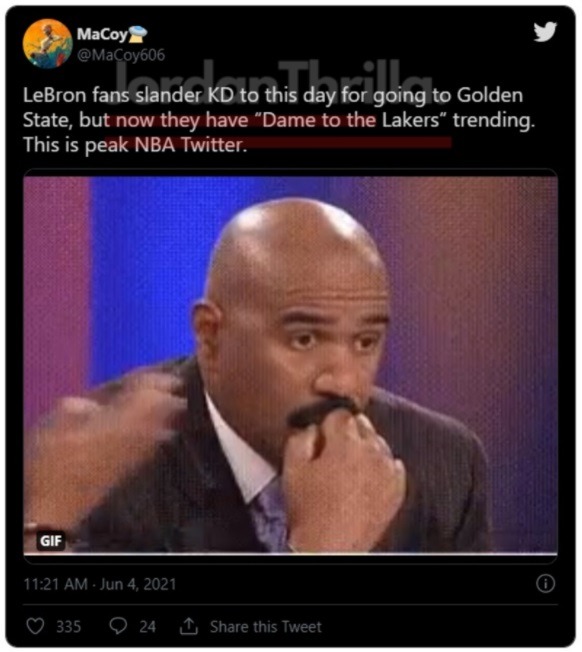 Lebron in the off-season tryna recruit dame to the lakers while in the studio pic.twitter.com/8nlUJN2NTk

— 🅱️🌹⚡️ (@BigBellyBRIZ) June 4, 2021
For the Lakers to acquire Damian Lillard it would be a hefty price. He signed a 5 years $140 Million extension that has $139 million guaranteed. However, for a player of his caliber that is more than worth it.
It seems highly unlikely Dame to the Lakers will actually happen, but over the past few years the unlikely seems to happen more often than the likely.
Author: JordanThrilla Staff