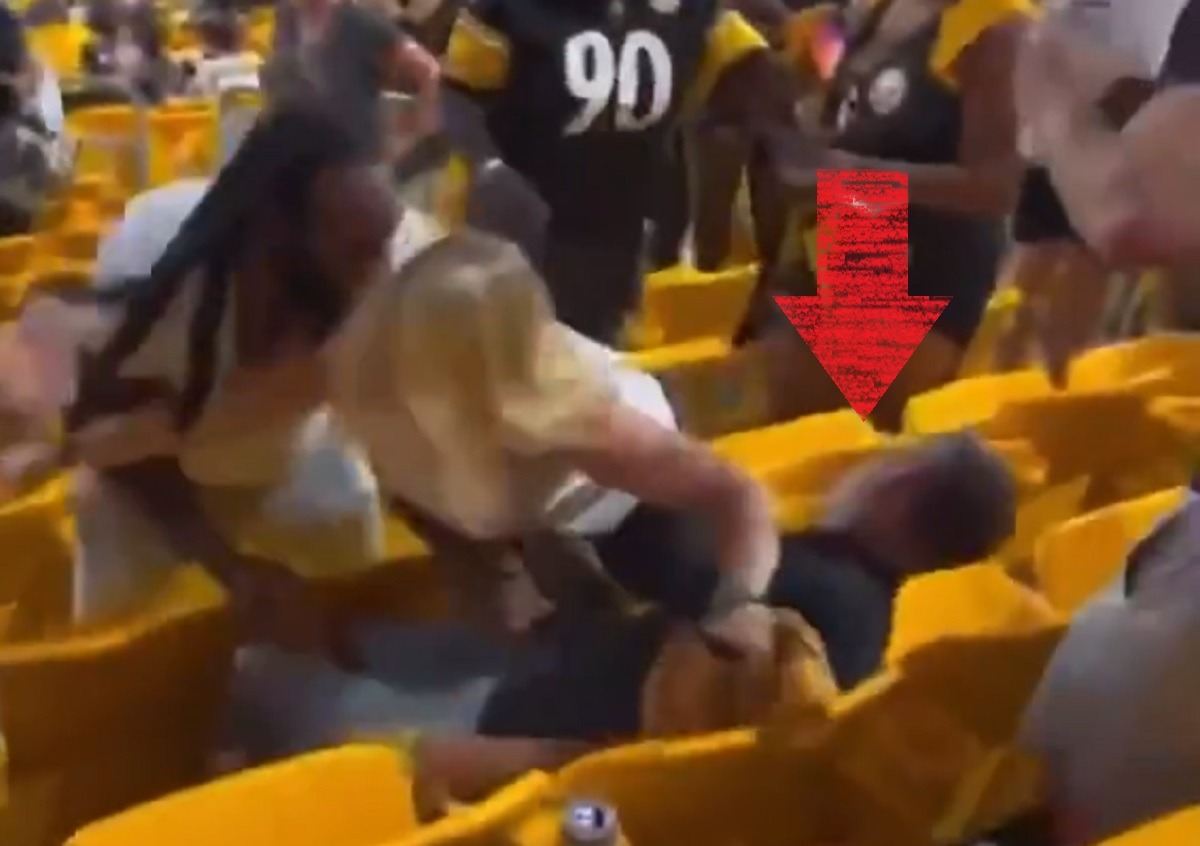 NFL season is back with that comes fights in the stands. All hell broke lose during a fight in stands at Steelers vs Lions game when a white woman slapped a black man in the crowd. The viral video shows the 2 Chainz looking black man knocking out the white man after his wife slapped him in the face to start the scuffle.
The video doesn't show why the black man and white woman were arguing, but she told the black man to "sit down or get f*** out" before slapping him in the face. When the black man took off his glasses, it was a wrap. He hit the white guy with a mean two piece that left him slumped over in his chair. When he woke back up, and tried to fight back again, the white woman told her husband to sit down to save him from getting knocked out a second time.
What stood out most about the video to us was the fact that the black guy looks like 2 Chainz at first glance.
This was the moment the white couple should have known it was about to get real. When somebody takes off their glasses during a scuffle, you know they are about to start throwing some serious haymakers. It's like when a woman takes off her earrings and high heels to fight.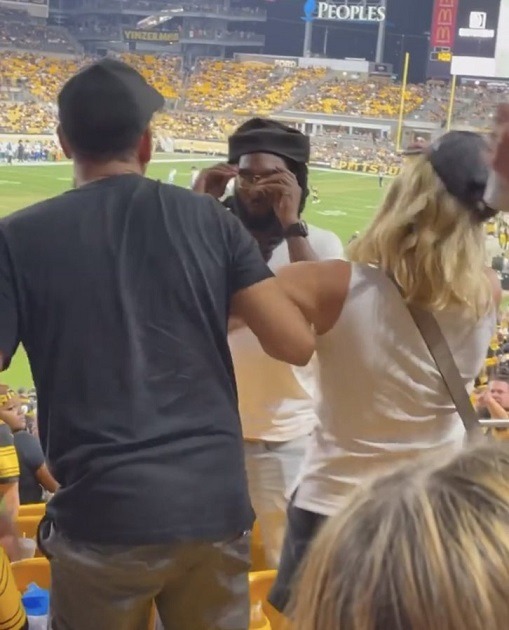 Take a look the black guy who knocked out the white guy during the Steelers Lions game side by side with 2 Chainz. You can see a striking resemblance.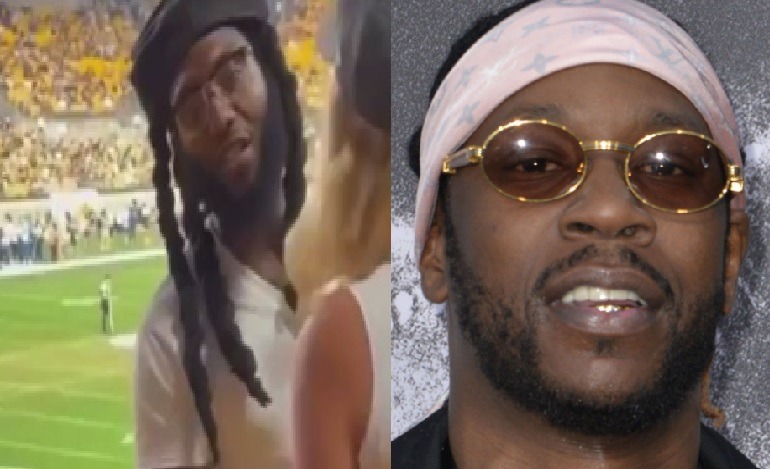 The good thing about this video is that bystanders in the crowd let the security know that the white woman escalated the situation by hitting the black guy first. Due to her actions her husband went home with a possible concussion, swollen jaw, and a hurt back from hitting the chair.
That will probably be the last time that white woman slaps a black guy for no reason.
Author: JordanThrilla Staff