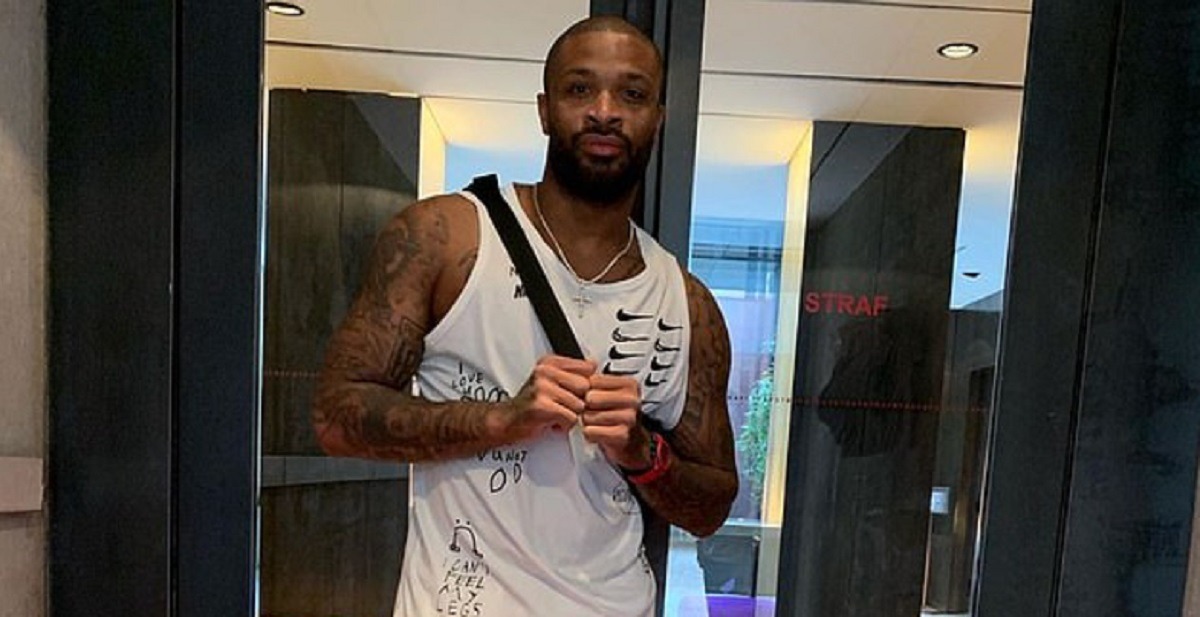 After being a key part in Bucks championship run PJ Tucker shocked fans when he decided to make a change of scenery. PJ Tucker signed a 2 year $15 Million deal with Heat, which sends him to one of Bucks main rivals this upcoming season. Like any humble player PJ Tucker posted a farewell message to Bucks fans, but some people think there was a subliminal message in some of the wording he used.
Did PJ Tucker Diss Bucks Management in Farewell Post?
In his farewell message to Bucks fans PJ Tucker said,
"Today I took a hard turn on the road of my career, but like my Grandma used to tell me all you can control is what you can control".
This seems like a subliminal way of saying Bucks management lowballed PJ Tucker during contract negotiations. The only way he could control that situation is signing with a team that would pay him what he feels his worth is. In this case it was Pat Riley, and his Heatles band.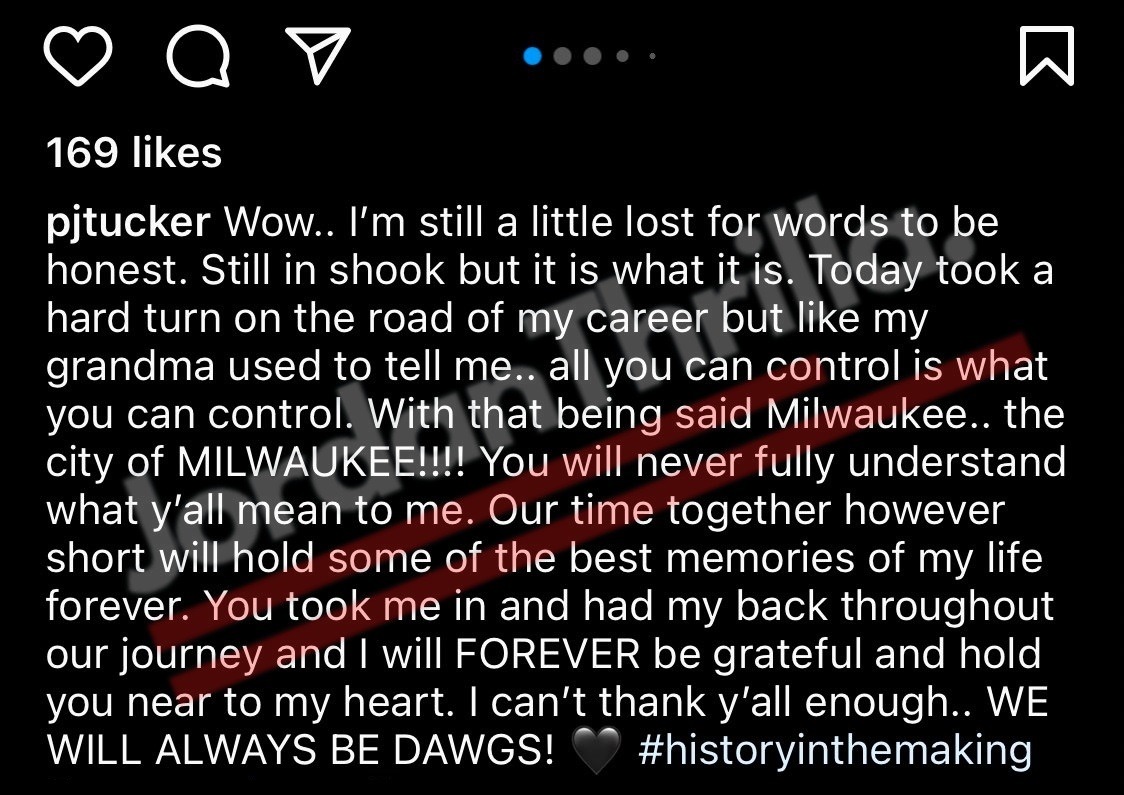 According to reports Bobby Portis agreed to stay with Bucks under the guarantee he would get a substantial contract if he declines his player option the following season. This would presumably be part of the reason Bucks lowballed PJ Tucker, if that really happened. Bucks management probably felt Bobby Portis is more valuable long term.
While it's not certain PJ Tucker dissed Bucks management in his farewell post, it really seems like he was trying to in the most respectful way he could. You would think Bucks would do everything to make he sure he stayed after how he was locking up Kevin Durant.
It's going to be fun watching PJ Tucker guarding Giannis in the playoffs next season.
Author: JordanThrilla Staff