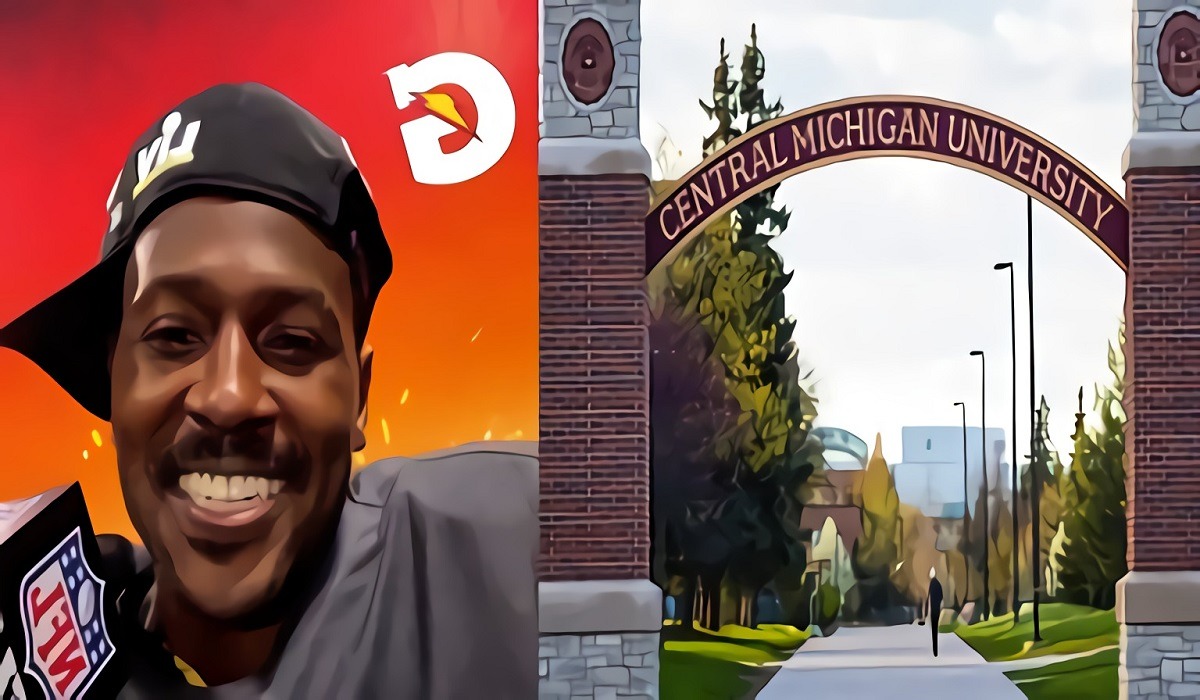 During each major NFL game there's a segment where the starting lineup for each team says there name and college they hail from. Every once in awhile a player will make up their own college based on some type slogan or catchphrase they are are famous for. During Buccaneers vs Cowboys, Antonio Brown would be that player, and leave a college fanbase a bit upset.
During the Bucs vs Cowboys offensive player introductions Antonio Brown said 'Boomin University' for the school he came into the NFL from. In his exact words AB told the camera,
"Antonio Brown, Booming University".
Those four words left Central Michigan University students and alumni upset that Antonio Brown didn't shout them out despite spending his college years there.
Later on the game Antonio Brown was casually cooking up the single coverage defense. When an athlete is this good on the football field, and they came from your university, you would definitely want them to mention your school on national tv.
Antonio Brown cooked him 🥵 pic.twitter.com/TgY5ObDeKZ

— PFF Fantasy Football (@PFF_Fantasy) September 10, 2021
If you went to Central Michigan it has to hurt knowing that for Antonio Brown saying "Boomin University" meant more to him in that moment. He's like a superhero to that school.
It would be like Superman not saying he's from Earth during an interstellar celebrity event.
What's craziest about all that is that Antonio Brown's "Booming University" is probably more real than Bishop Sycamore High School.
Author: JordanThrilla Staff