Are NBA executives conspiring against Lebron James? A cryptic LeBron James post on twitter has people wondering what the true meaning behind it is. If you take his message from a surface point of view it appears Lebron James exposed a conspiracy theory higher-ups in the NBA are plotting against him.
In the message Lebron James claimed that NBA higher-ups are coming together to conspire to end his run at winning championships and send him message. He claims he never thought he would have to speak those words.
Could this be retaliation for NBA ratings being so low this season? Many people feel that Lebron James' outspokenness towards social injustices is a large part of NBA's ratings decline.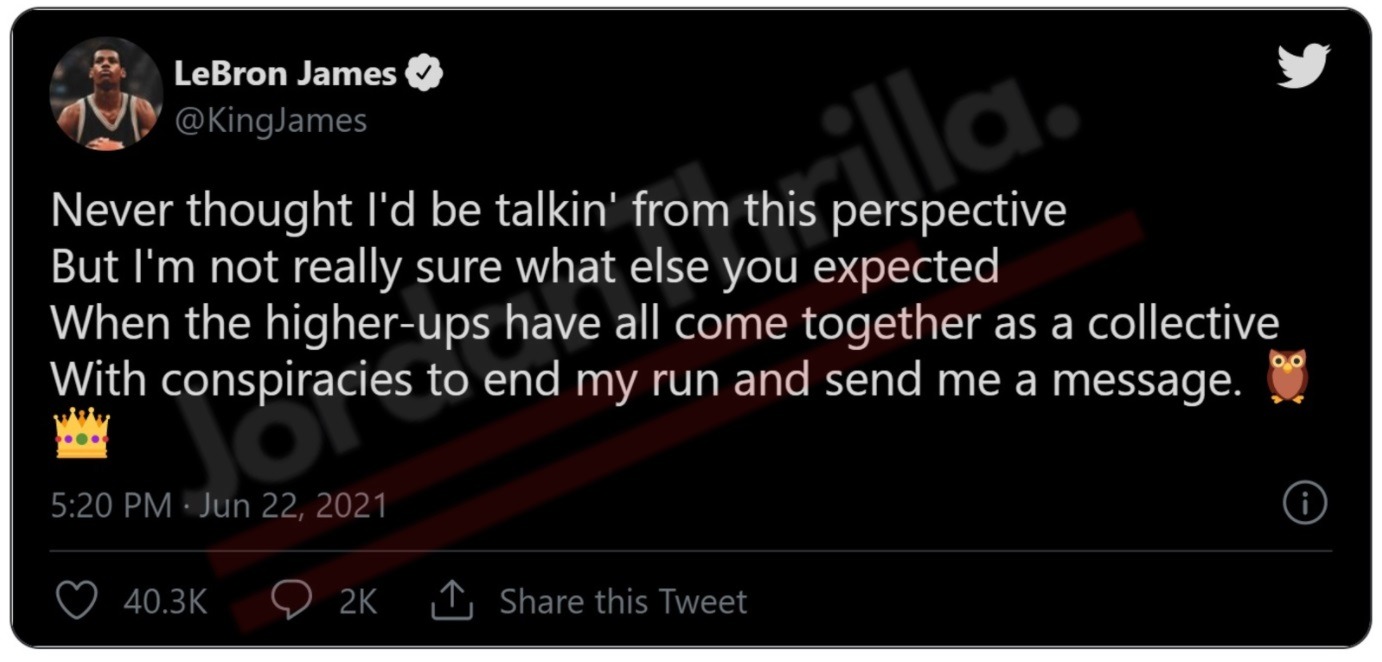 People who think Lebron James is just looking for attention point out that his message is actually lyrics from Drake song. However, why would he choose those lyrics in particular to post at such a random time?
It really seems that NBA executives are conspiring against Lebron James, and he is trying to expose them without being too direct about it.
Author: JordanThrilla Staff