Something strange has the internet talking about Joe Biden's appearance on news today. It wasn't what he said that caught people's attention, but something that seemed off about the scenery during the segment. During his announcement Joe Biden explained why he was raising the debt ceiling stating,
"The United States pays its bills … Raising the debt limit is paying our old debts. This has nothing to do with new spending … It has nothing to do with my plans on infrastructure or building back better, both of which are paid for, but they're not even in the queue. It's about paying for what we owe, and preventing a catastrophic event from occurring in our economy".
Was Joe Biden in Fake Oval Office During his Debt Ceiling Speech?
People truly believe that Joe Biden was on a TV set when he gave his announcement about raising the debt ceiling. There is one major detail that people think is proof that Joe Biden's office is a fake president office prop in the footage. It almost gives those Fresh Prince of Bel Air TV set vibes.
People are convinced that Joe Biden is sitting in front a fake window with fake flowers behind it. That window that says "build back better" is possibly actually the backpiece of a TV set prop office. When you watch the video below, you'll notice the flowers don't move at all, which seems to convey they are indoors. Pay close attention to those small skinny flowers.
Also the sidewalk seems to be mismatching colors. We pointed out these details in the photo below, which will make them easier notice when you watch the video under it.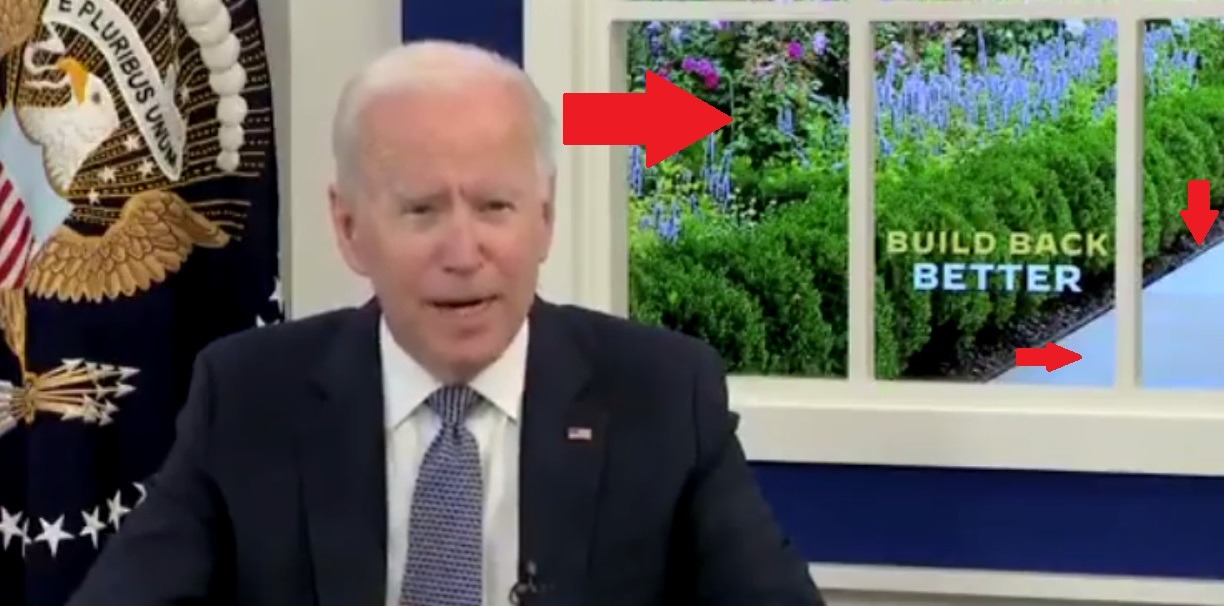 The big question people are wondering is if the conspiracy theories are true, then why was Joe Biden in a fake office with a fake window for such an important debt ceiling announcement? A president in a fake president office just sounds like The Political Matrix.
What do you think? Was Joe Biden in fake office during his debt ceiling announcement?
Author: JordanThrilla Staff