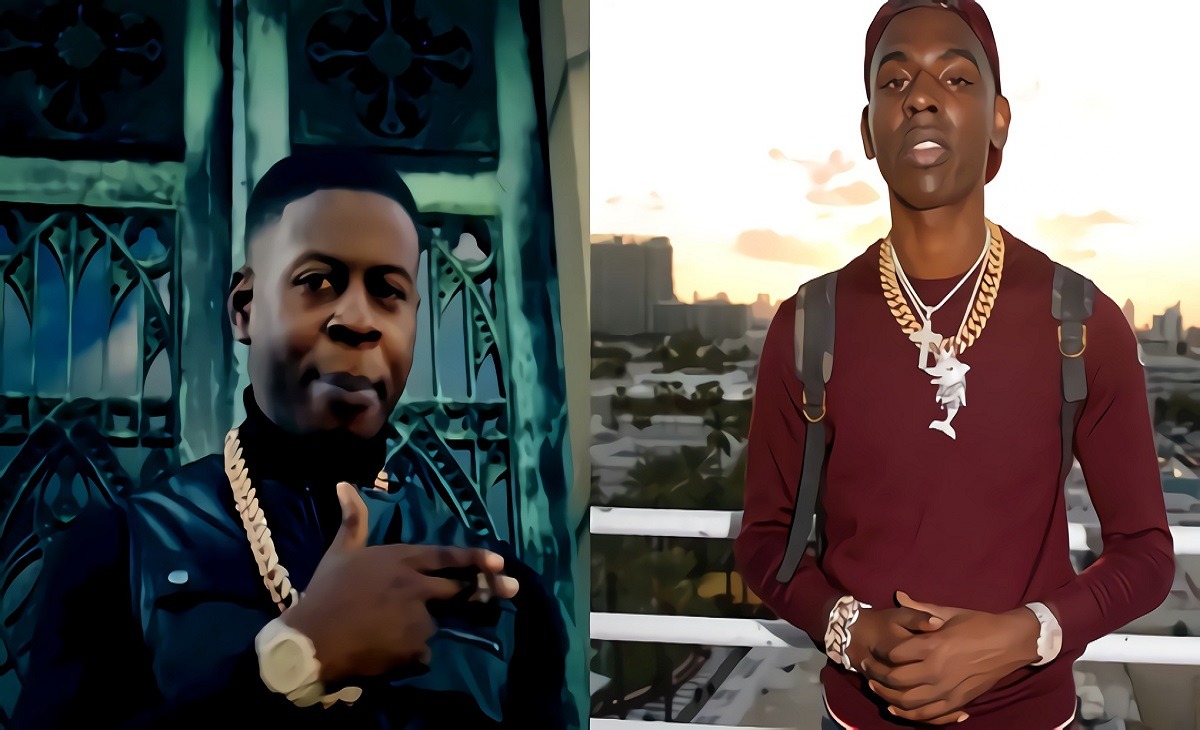 Over the past few weeks Blac Youngsta has been making it a point to disrespect Young Dolph despite the fact that he's dead. Most recently in his new music video for "I'm Assuming" he may have took the disrespect too far, and is now going viral. Some people think he's making the FEDS job on figuring out who put a hit on Young Dolph a bit easier.
Did Blac Youngsta Kill Young Dolph? Blac Youngsta Video in Front Young Dolph Grave Tombstone Name Sparks Conspiracy Theories
In the video for "I'm Assuming", Blac Youngsta poses in front of Young Dolph's grave name. The tombstone had the name "Thornton" written on it, which is Young Dolph's last name (Adolph Thornton). The scenery in the video shows Blac Youngsta carrying a shovel as if he was going to dig up Young Dolph's grave, which is known as an ultimate sign of disrespect.
Skip to the the 1 minute mark of the video. What he did was way out of pocket, but it's definitely making hiss song popular, for all the wrong reasons though.
Before the release of this video where Blac Youngsta disrespected Young Dolph's grave, he performed a Young Dolph diss track at a recent concert.
Grove Hero responded to Blac Youngsta dissing Young Dolph by rolling through Blac Youngsta's hood.
After the Young Dolph's shooting death it was rumored that Blac Youngsta grandma's house got shot up. This makes many people believe that he is putting his own life, and his family in danger by persistently dissing the dead Young Dolph.
Hopefully no body gets touched, because of his brazen actions. Blac Youngsta should stop disrespecting dead people cause it will only lead to more violence in the long run. Hip-hop needs peace and unity.
Authors: JordanThrilla Staff