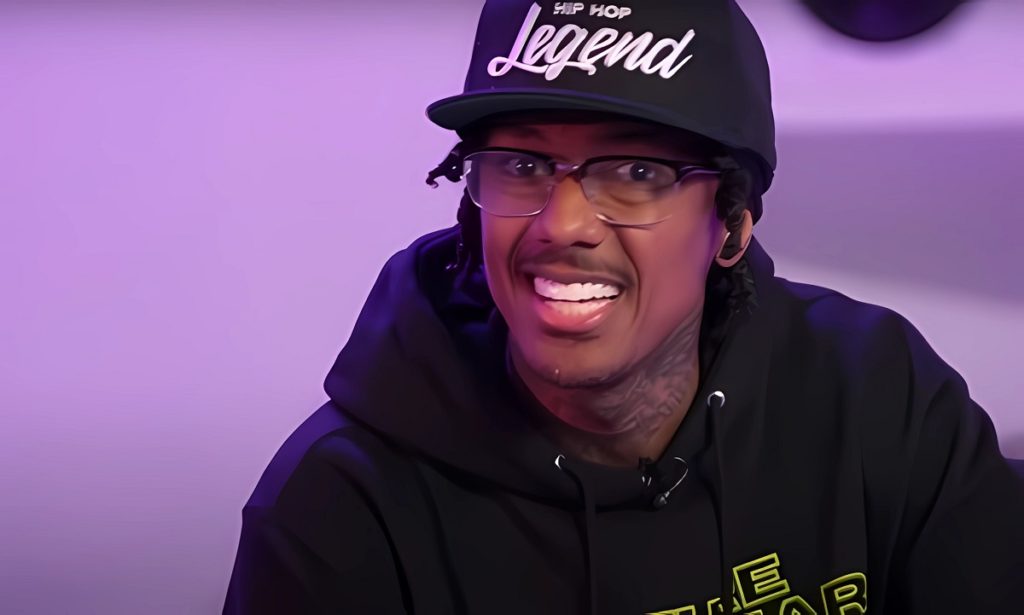 Nick Cannon is a man of many talents: he is a comedian, actor, rapper, producer, TV host and entrepreneur. But he is also a father of 12 children with six different women, a fact that has drawn a lot of attention and criticism from the public. Recently he revealed how he decides where to lay his head at night.
How does he manage his unconventional family life? According to a past interview with the Los Angeles Times, Cannon says he is a hopeless romantic who likes to please his partners, many of whom wanted to have children with him. He also says he has a nursery in his office building where he can spend time with his youngest kids, and he tries to be involved in all of their lives.
How Did Nick Cannon Decide Which Baby Mama to Sleep With at Night?
Being a father of 12 is not cheap. In the past Cannon said he has to generate at least $100 million a year to support his family, which he does by working on multiple projects across different media platforms. He hosts popular shows like The Masked Singer and Wild 'N Out, produces films and TV shows through his company Ncredible Productions, runs a radio show and a podcast, and invests in various businesses.
Also, with fathering that many children by 6 different women you need to have a good time management plan to spend time with each mother, so how does he do it? A recent report alleges that Nick Cannon decides which baby mama sleep with at night based on who calls on that given day. Essentially he doesn't really plan it, but he lets the plan come to him via his phone. If his baby mama doesn't call him on that given day, he essentially assumes they don't need his time based on the report.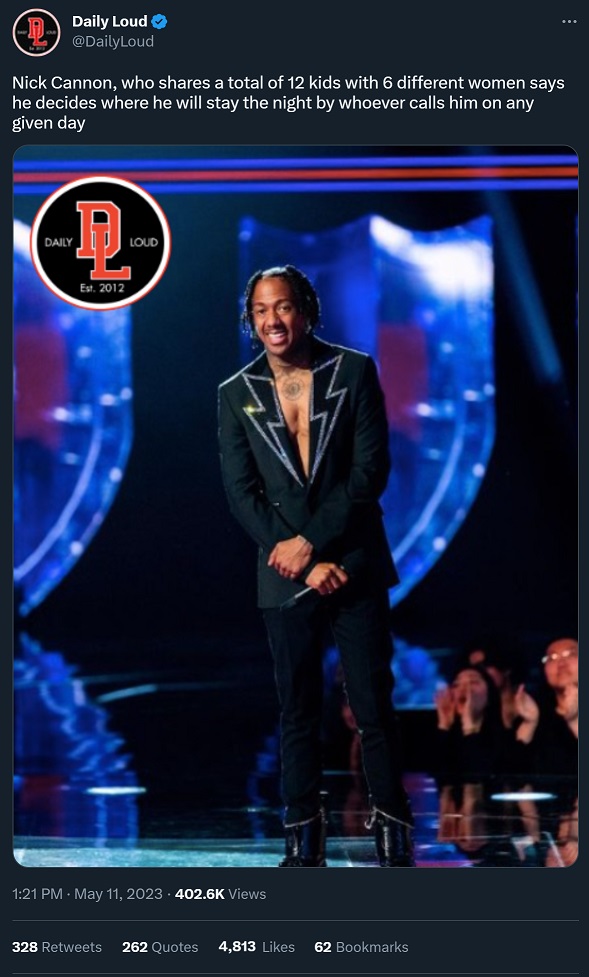 Cannon also faces challenges and tragedies in his family life. He lost his 5-month-old son Zen to brain cancer last year, a devastating loss that he commemorated with a tattoo on his back. He also has lupus, an autoimmune disease that affects his health and energy levels.
Despite the difficulties and controversies, Cannon says he loves all of his children and their mothers, and he does not regret his choices. He says he believes in polyamory and does not want to be tied down by traditional marriage. He says he wants to live his life authentically and creatively, and he hopes his children will do the same. He's using a simple phone call plan to manage his time with all his baby mamas.