It's that time of year again, the annual Young MA pregnant rumor is ruling social media once again. This time an actual photo of her with a swollen belly fueled the rumor, but is she just trolling the hip-hop world, or is she really expecting this time? Near the end of 2020 this same rumor went viral on social media, but this time as aforementioned there is actual alleged evidence, but it's also Halloween time. Take a look at Young MA's pregnancy photo and some social media reactions.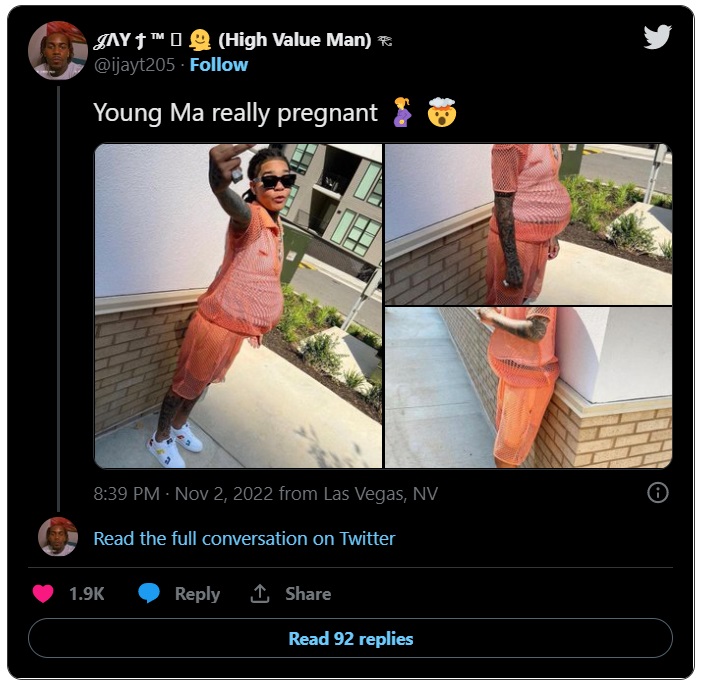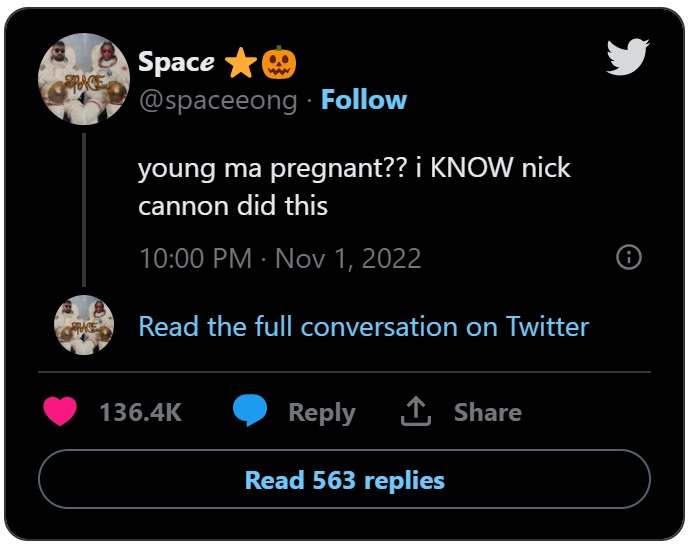 Who is Young MA's Baby Father?
If she really is pregnant many people are convinced that Kodak Black is the father of Young MA's baby. That's just based off the fact he's talked about smashing her in some of his songs.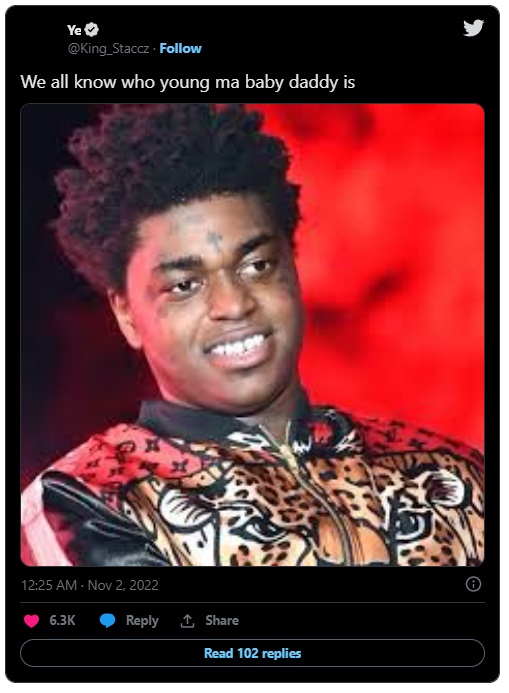 If there's any truth to the photos Young MA would go down as one of the most masculine mothers in hip-hop history, and there's nothing wrong with that.