A few days ago Tekashi 6IX9INE announced his return to hip-hop after a lengthy hiatus. He warned his competition he was ready to become the King of New York with some bold comments. Now he made a bold statement with his actions if the people in the footage weren't hired.
Tekashi69 in Bushwick Brooklyn Projects With No Security Goes Viral
In a series of viral videos Tekashi69 was seen shooting a new video in Bushwick Brooklyn New York projects. In one of the most dangerous places in that area he was allegedly moving with no security to protect him, yet he wasn't harmed. He even mocked his haters by posting a message on Instagram saying, "I'm really in my hood with sandals and all my jewelry on. Let that sink in, but go off".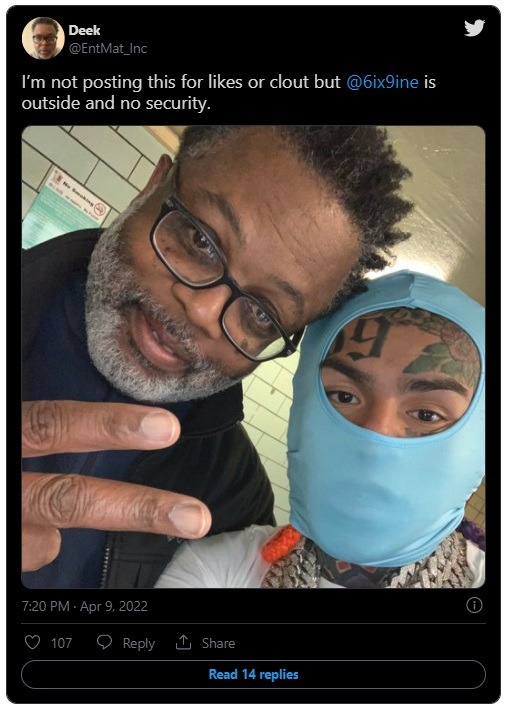 Tekashi 6IX9INE has fallen a long way from the popularity he once had in the early stages of his viral fame. His last few efforts have flopped, and were criticized by even his most devoted fans.
Can he regain that same energy people felt from his GUMMO track, or will this be another unsuccessful attempt to revive his music career? One thing that's for sure is that Tekashi69 in Bushwick Brooklyn projects with no security definitely helps people believe he truly isn't scared to go outside despite his snitch status in rap game.