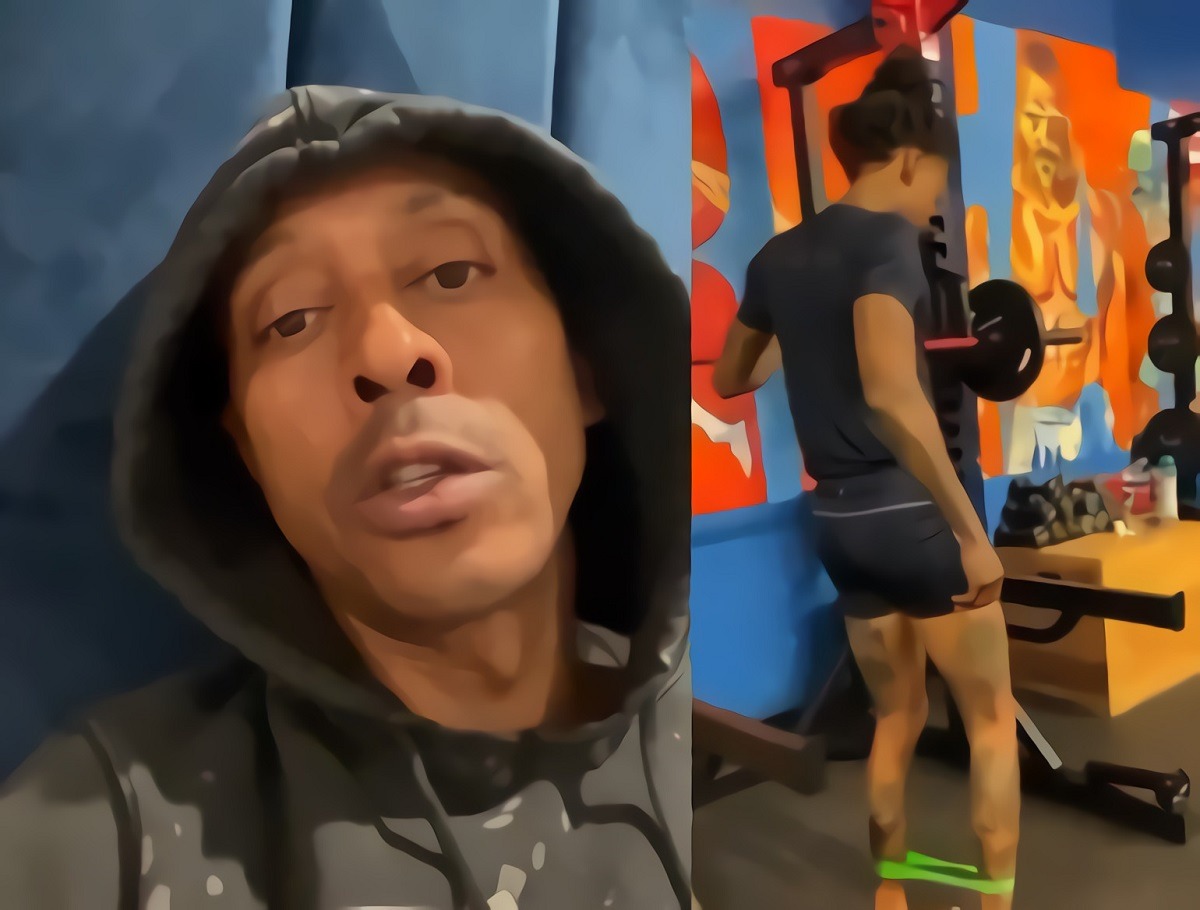 If you did an Instagram search today for Gillie the Kid, then you've probably noticed he can no longer be found on the platform under his regular username. Not too long ago he made some comments about Wiz Khalifa wearing underwear in a gym while working out with an Instagram caption saying, "Not responsible for your childhood trauma. Childhood drama man put your shorts on wiz". He also posted a video saying he unfollowed Wiz Khalifa due to his underwear escapades. Little did he know his statements would end his IG career abruptly.
Did Wiz Khalifa make Instagram Deactivate Gillie the Kid's Account?
What's strange about this situation is that it seemed like Wiz Khalifa wasn't bothered by it. He posted a video responding to Gillie Da Kid's comment, basically saying he was going to ignore his words. Did Wiz Khalifa really snitch on Gillie the Kid behind the scenes? Or did Instagram happen to notice what Gillie Da Kid said after it went viral? Whatever the case may be Instagram deactivated Gillie Da Kid's account on grounds of "bullying".
This is the video where Gillie the Kid talking about unfollowing Wiz Khalifa's due to his underwear in the gym video.
This is how Wiz Khalifa responded before Gillie Da Kid's Instagram account got banned.
Shortly after that video Instagram deactivated Gillie the Kid's account, and he was irate. He seemed to be insinuating Wiz Khalifa was responsible for the actions IG took against him.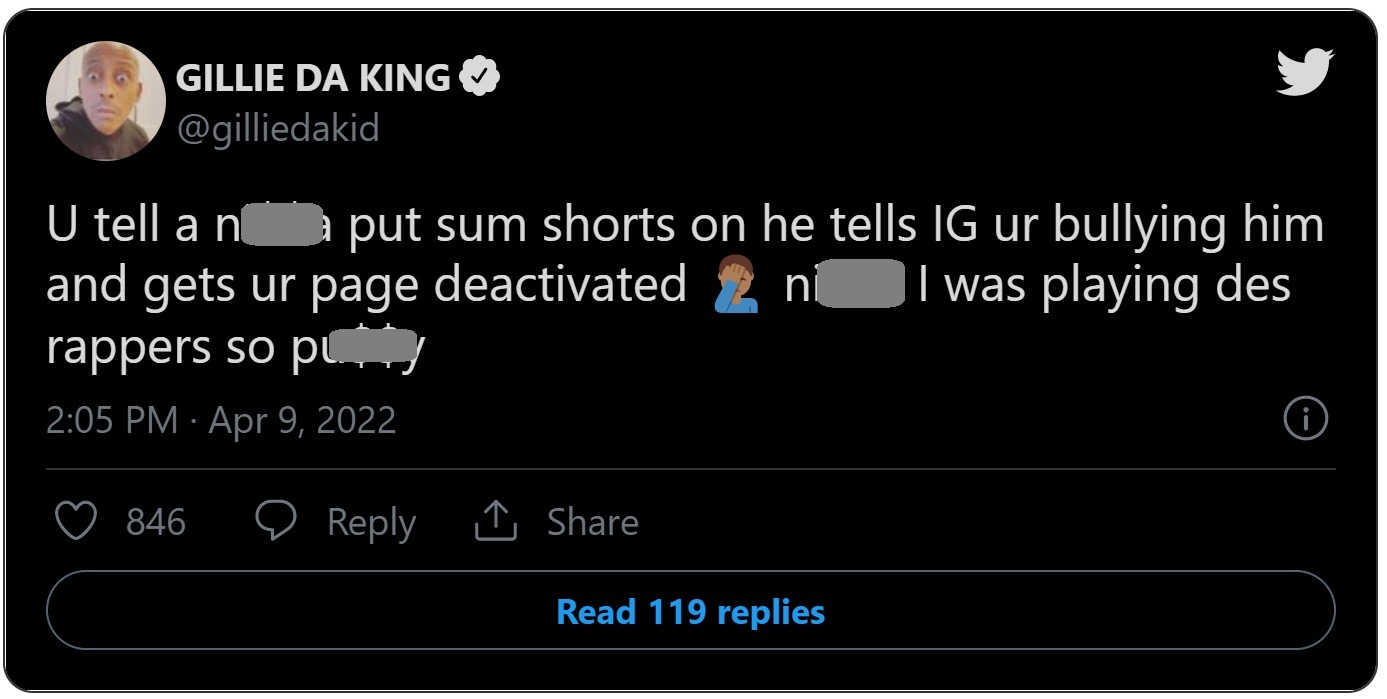 Gillie Da Kid Makes New Instagram Account to Respond to Wiz Khalifa on Video
After speaking out on twitter about the situation, Gillie Da Kid made a new Instagram account under username @gilliedaking_newpage. His first post was a video talking about the situation at hand. If what he is saying is true, then Wiz Khalifa got Gillie Da Kid banned from Instagram. His new account will likely get shut down too if that ban was permanent.
On his twitter post with he same IG video below he captioned it saying, 'Gillie u hurt my feelings n**** it was a joke, but people was laughing at me. That's what they do when u tell a joke, but I don't like to be laugh at. Oooooo u a Goofy Goofy. I got people at IG I can get ur page back let's just sit down and talk about it. N**** fuck u, and that page'. He seemed to insinuate the Wiz Khalifa reached out to him to help getting his account reactivated, but Gillie isn't trying to hear it now.
This was the video of Wiz Khalifa wearing underwear in a gym that started this whole situation.
Wiz Khalifa snitching on Gillie da Kid over a few comments like that just doesn't seem likely. This seems more like a situation where other people who felt some type of way reported him to Instagram, then they decided his comments were ban worthy.
Will Gillie the Kid get his original Instagram account back, or is Instagram about the Lil Boosie him?