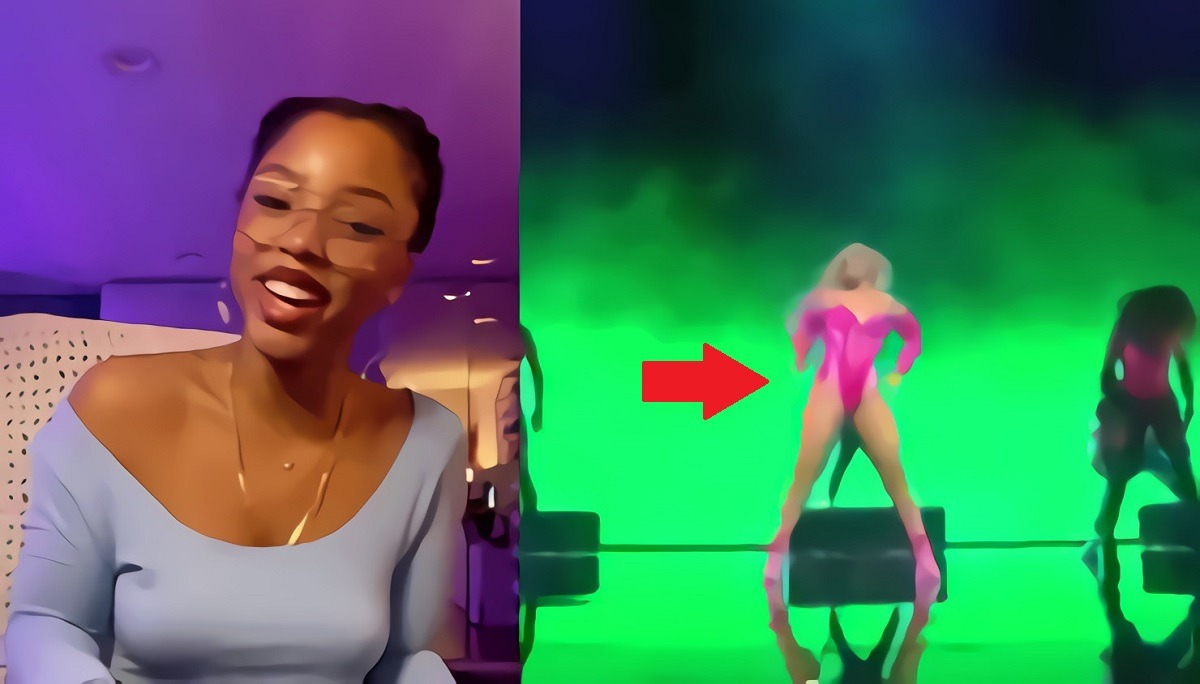 Chloe Bailey shutdown the VMA stage when she put on an incredible performance, but fans in the crowd caught something strange. It appears Chloe Bailey had a wardrobe malfunction at VMAs, that some people feel was a bit nasty.
Did Chloe Bailey's Tampon Stick Out While She was Twerking during VMAs Performance?
A viral video appears to show Chloe Bailey's tampon falling out while she was dancing on stage at VMAs. As she was bending over to show her curves to the crowd, a white object popped out momentarily.
Could this mean that Chloe Bailey's period was on during VMAs?
Take a look at this strange incident.
If that isn't Chloe Bailey's tampon popping out during her VMA performance, then what could it be?
One theory some people have is that it was just a tag from her outfit. However, that would be a really strange place to have a tag.
Chloe Bailey's wardrobe malfunction could be up there with one of the most embarrassing of all time. Maybe not as bad as what happened to Janet Jackson during that infamous Super Bowl performance though.
Author: JordanThrilla Staff