Megan Thee Stallion may promote the single hot girl summer image to her fans, but in reality she's a faithful one man woman. To celebrate one year of commitment to the love of her life Megan Thee Stallion posted pictures with her boyfriend Pardi.
In one of the steamy pictures Megan Thee Stallion is kneeling by Pardi's groin, while hugging his legs. In another picture Pardi drinks off Megan Thee Stallion's butt. It was a romantic display for her fans, while letting the world know how much fun they have together in the bedroom too.
Take a look.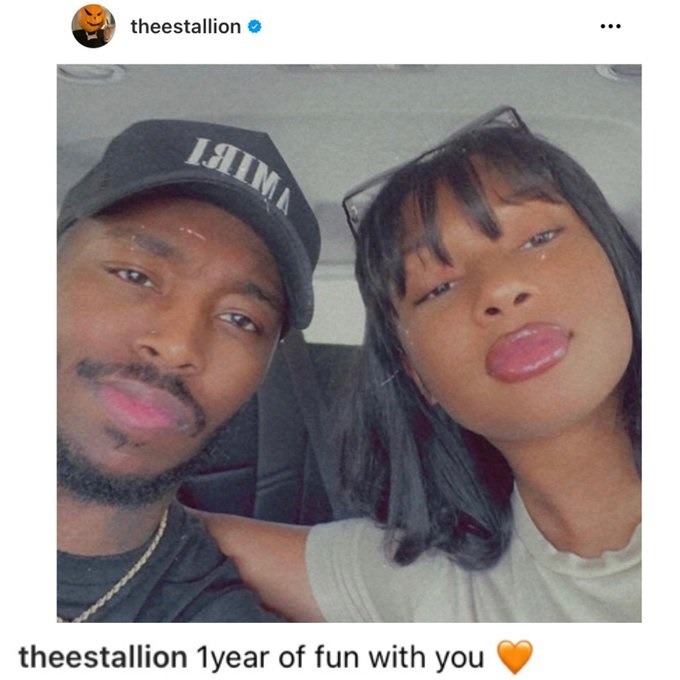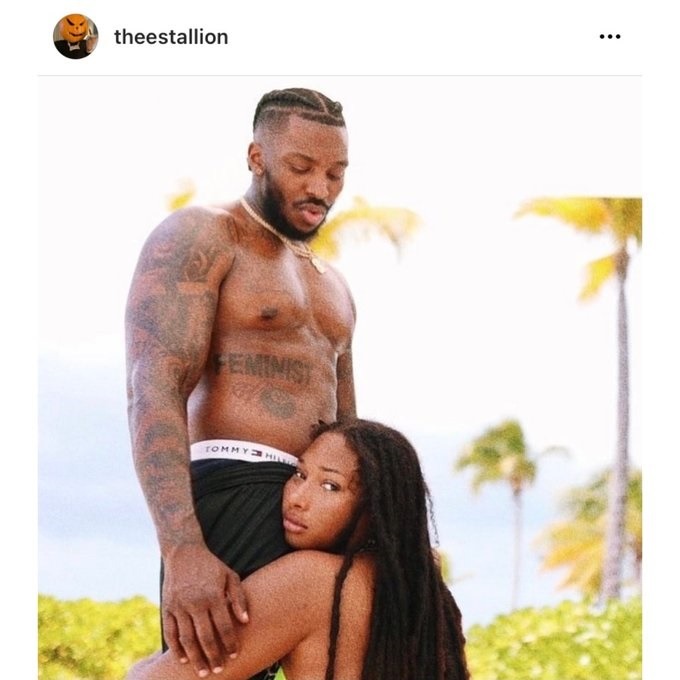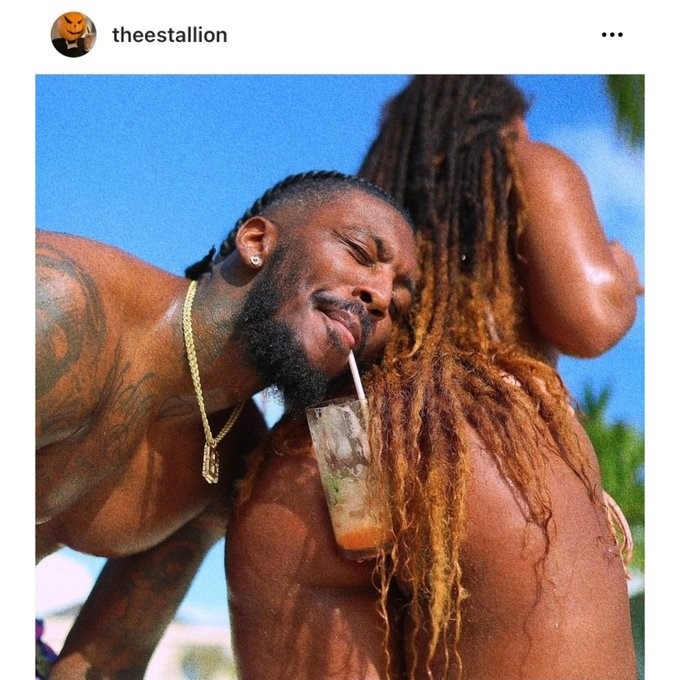 Most people on social media think Pardi is a upgrade from Tory Lanez for Megan Thee Stallion. If you're following the time line Megan Thee Stallion started dating Pardi about three months after the Tory Lanez shooting situation. In a way that tragic situation led to her finding love and happiness.
If Tory Lanez never shot her that day would Megan Thee Stallion have met Pardi?
Congrats to Meg and Pardi on one year together, hopefully they have many more.
Author: JordanThrilla Staff