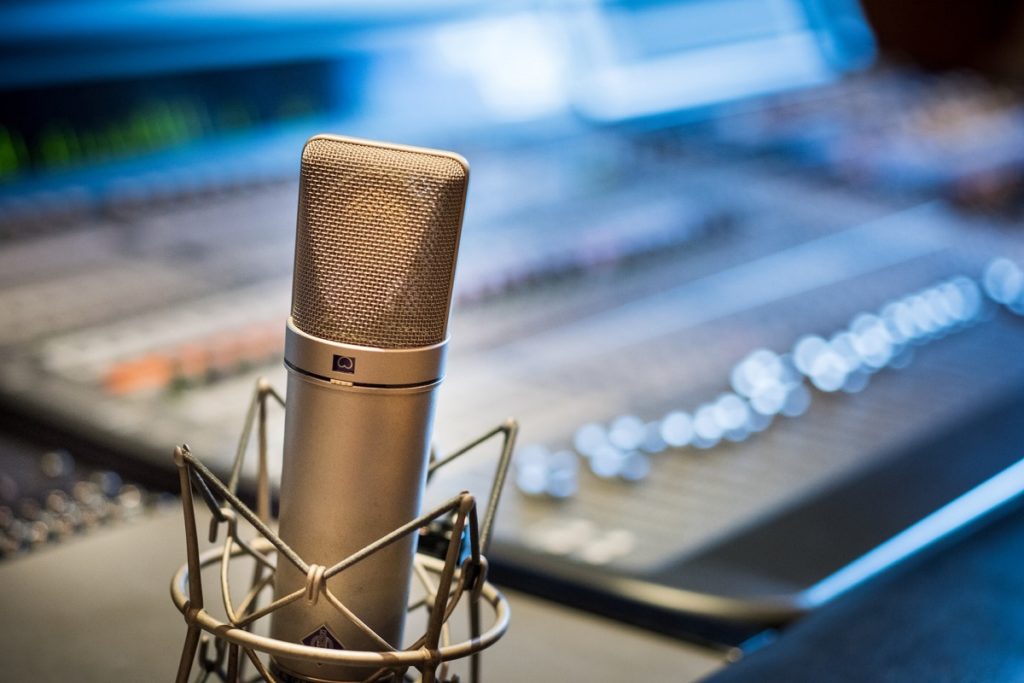 Over the years the importance of an artist writing their own lyrics in the hip-hop world has diminished significantly, as new age fans began to care less about how lyrics were formed as long as the product was fire. For example during his beef against Meek Mill, Drake was exposed for using ghostwriters, but social media still declared him the winner. Even with the shift in attitudes it's still a big deal when popular artists get exposed for using ghostwriters, since writing remains a core aspect of the art form.
Is London Jae Ghostwriting for Big Latto?
Recently Big Latto found herself in a dire situation as rumors started to spread that she was secretly getting some extra help with her pen game. The drama added to a chaotic 48 hours where a lot of her songs started to leak, and she lost all her AMA award nominations. Things got worse when news broke that the identity of her ghostwriter was discovered. According to what the streets are saying, 35 year old London Jae is Big Latto's ghostwriter. She even refers to herself as "King Pen" on her IG page.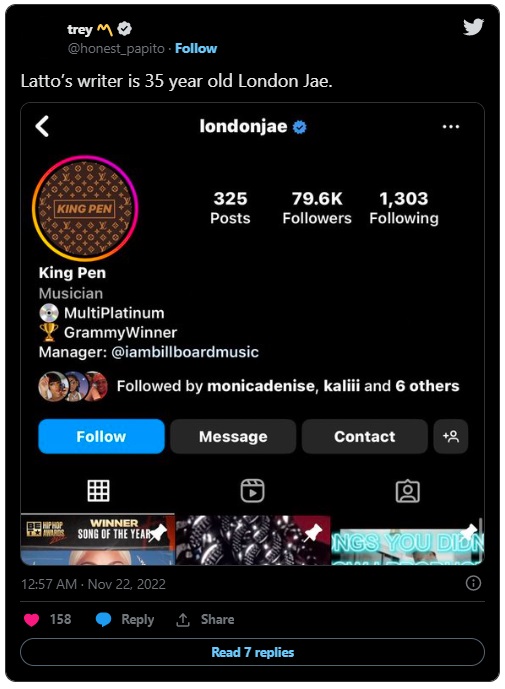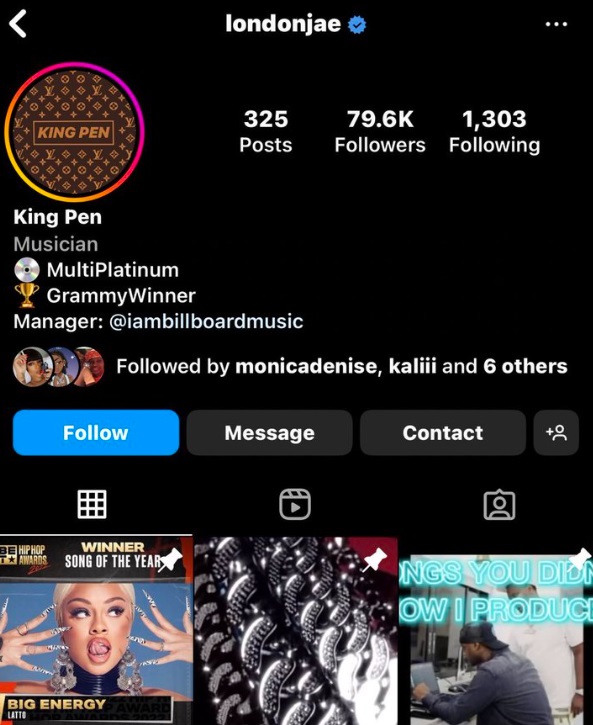 It's well known that female rappers have some of the most loyal fans, so in the long run the accusations might not have an impact on her sales.
However, unless she can prove the allegations are false this ghostwriter scandal will continue to be brought up for the rest of her career. London Jae might be to Big Latto what Quentin Miller was to Drake.