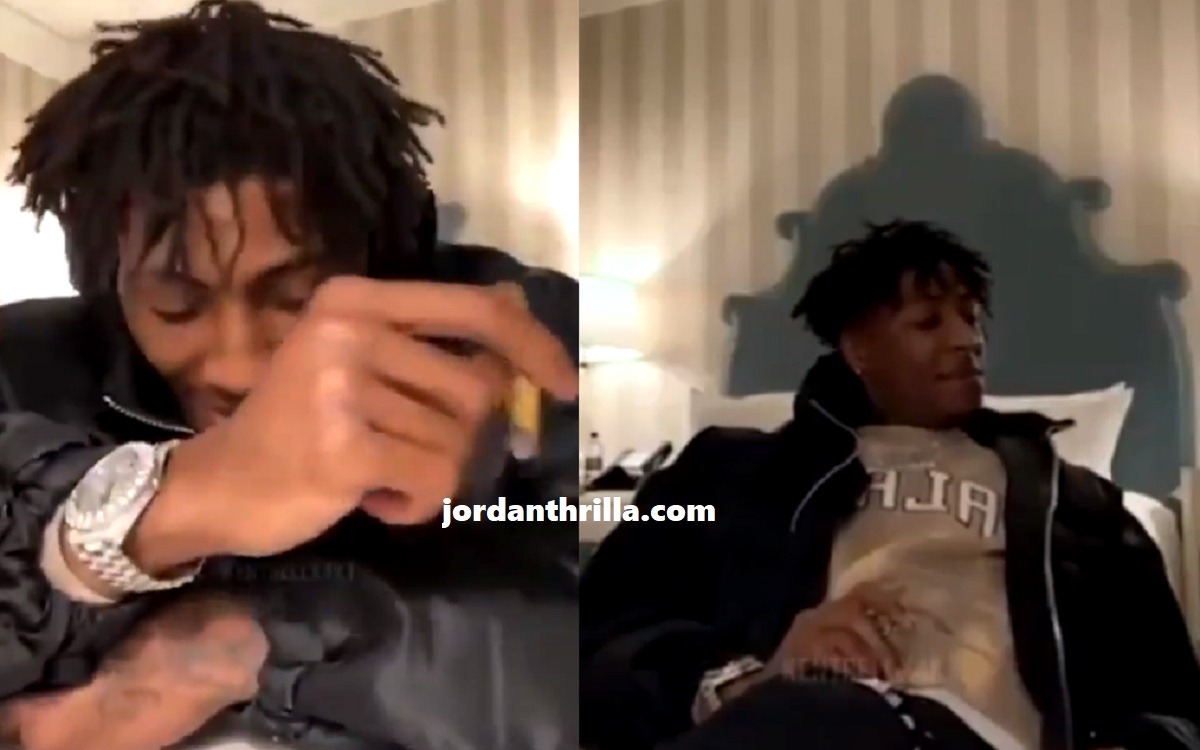 NBA Youngboy doesn't seem like the type of person who goes through bouts with depression, but a recent video may be a sign that he really is. While talking on IG Live NBA Youngboy revealed he feels "lost".
Why Does NBA Youngboy Feel "Lost"?
He didn't go into much detail about why he feels "lost", plus it's really tough to understand what NBA Youngboy is saying when he talks. However, he did say "bad lyrics, that s*** ain't cool". Perhaps it's the nature of his own music that has NBA Youngboy feeling "lost" and depressed.

One thing that could of brought on these feelings of being lost due to his music was the birth of child with YaYa Mayweather. Perhaps it put things in perspective about how the graphic things he raps about can potentially influence the youth. It maybe be stressful to thing about his child hearing his music one day.
Whatever the case may be hopefully he can find peace mentally sooner than later.
Author: JordanThrilla