Yesterday the hip-hop world was shaken up by news that Young Thug and Gunna were among 28 people FEDS arrested on RICO charges in a massive Fulton County indictment. The details of what Young Thug was allegedly doing as a leader of his YSL gang were connected with YFN Lucci in a way no one expected. Now some people believe that YFN Lucci snitched on Young Thug, and in this article we will explain why.
According to reports 28 people associated with Young Thug's YSL group are being charged with Racketeering, armed robbery, murder, and being involved in other criminal street gang activity. Gunna is facing one count of conspiring to violate the RICO act. The YSL gang was started by Young Thug, Walter Murphy, and Trontavious Stephens when they were living in the Cleveland Avenue area of Atlanta about 10 years ago. The federal indictment states that YSL is affiliated with Blood Gang.
Here is a viral WSBTV picture of the moment when FEDS arresting Young Thug and took him into custody.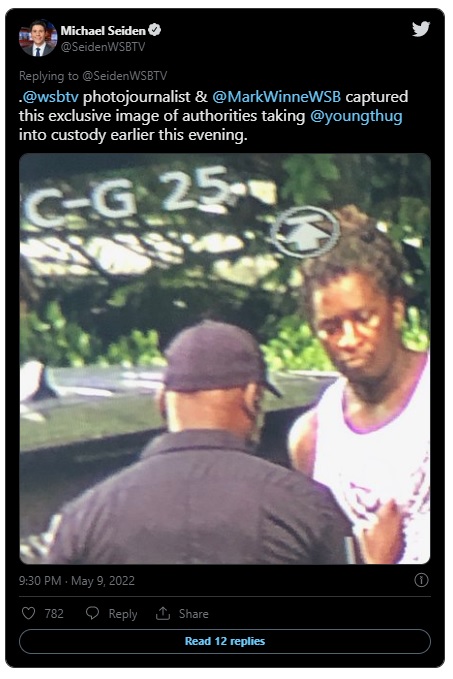 Did YFN Lucci Snitch on Young Thug? Details About the YFN Lucci Snitching Conspiracy Theory
Earlier this month there was report that came out that alleged YFN Lucci complained to authorities that someone in Fulton County prison tried to stab him. Now a few weeks later FEDS are saying that YFN Lucci was targeted by Young Thug.
FEDS allege Young Thug tried to kill YFN Lucci by commissioning a murder attempt on him while he is locked up in prison. According to the federal indictment Young Thug gave permission to two YSL associates named Christian Eppinger and Antonio Sumlin to murder YFN Lucci while he's serving time in Fulton County prison. Due to the timing people believe that YFN Lucci snitched on Young Thug is some way, which helped authorities build their RICO case against him. Take a look at the tweet below for reference.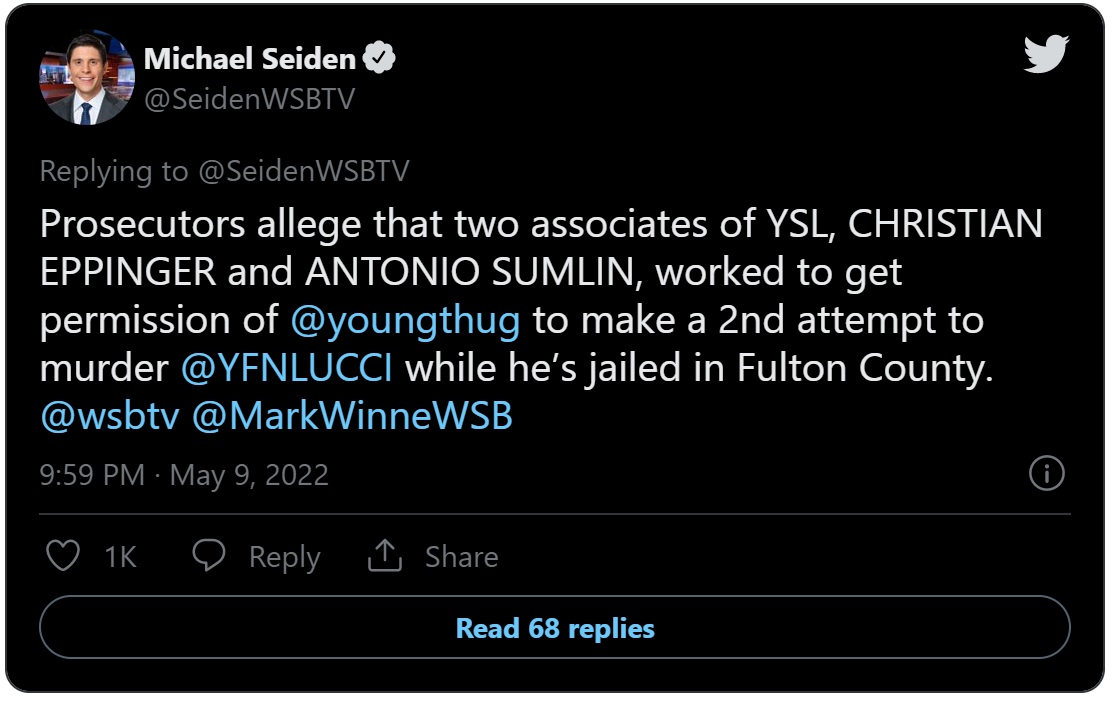 Also in August of 2019 Young Thug threatened to kill YFN Lucci in an IG post. If FEDS were looking for a snitch YFN Lucci would be their perfect target theoretically speaking.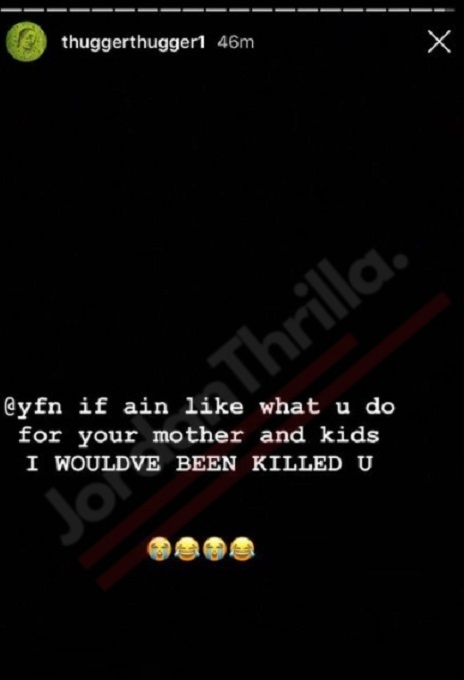 It's easy to see there would be many reasons behind YFN Lucci snitching on Young Thug if he really did. For one it's possible FEDS could shorten his sentence. In addition YFN Lucci allegedly told authorities he is in constant fear that he will be murdered in prison. Theoretically if YFN Lucci snitched on Young Thug that would probably make him feel a lot safer.
If YFN Lucci gets out of prison early then it would really add fuel the conspiracy that he snitched. You can read a more detailed article about the entire Young Thug YSL RICO case here.