The careers of two of the most well known rappers from the Atlanta area possibly came to an abrupt end today. According to reports Young Thug and Gunna were among 28 people FEDS arrested on RICO charges in a massive Fulton County indictment. The details of what Young Thug was allegedly doing as a leader of his YSL gang are simply shocking, especially how it's connected to YFN Lucci.
Details About Gunna and Young Thug Arrested by FEDS on RICO Charges
According to reports 28 people associated with Young Thug's YSL group are being charged with Racketeering, armed robbery, murder, and being involved in other criminal street gang activity. Gunna is facing one count of conspiring to violate the RICO act. The YSL gang was started by Young Thug, Walter Murphy, and Trontavious Stephens when they were living in the Cleveland Avenue area of Atlanta about 10 years ago. The federal indictment states that YSL is affiliated with Blood Gang.
FEDS Say Young Thug Killed Donovan Thomas Jr. by Ordering Hit
Young Thug has some of the most serious allegations against him compared to others named in the 88 page indictment. One incident that stands out most is the allegation that Young Thug killed a man named Donovan Thomas Jr. by ordering a hit on him. FEDS say that in 2014 Young Thug rented a 2014 Infiniti Q50, which was then used by the people who murdered Donovan Thomas Jr on January 10, 2015.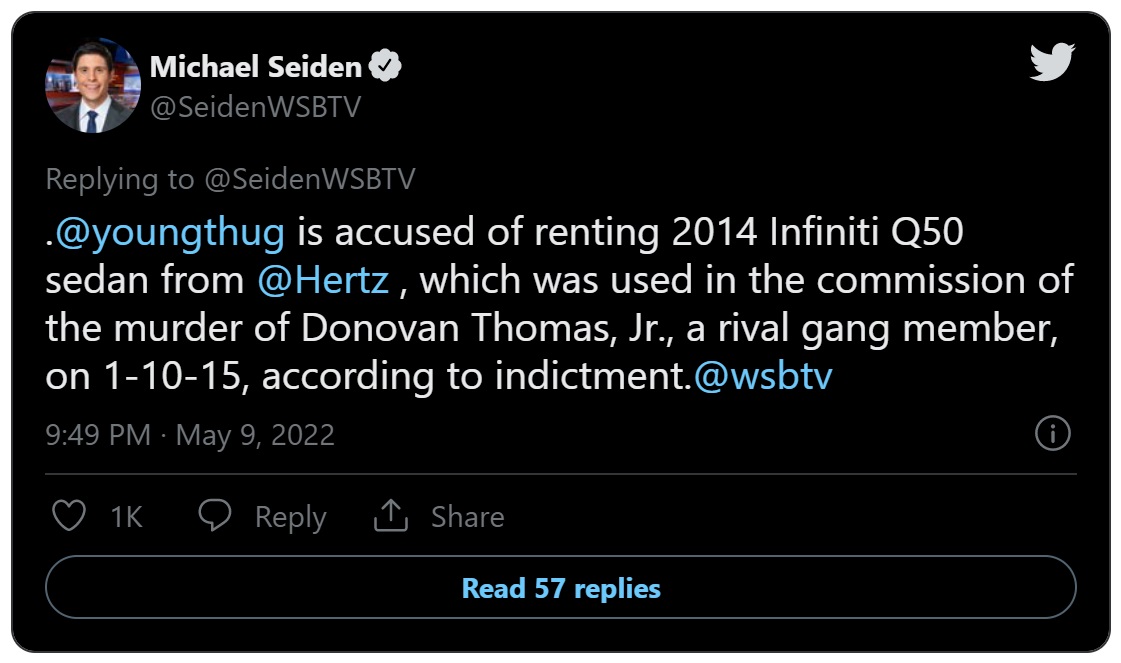 Here is a viral WSBTV picture of FEDS arresting Young Thug and taking him into custody. You can tell by the look on his face that this could be the end of his career.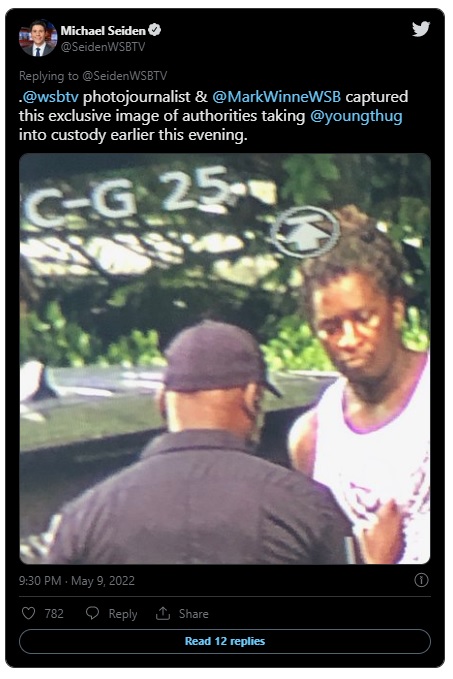 FEDS Allege Young Thug Tried to Kill YFN Lucci in Jail
Perhaps one of the most unexpected things Young Thug is accused of involves YFN Lucci. Just like in the case of Donovan Thomas, FEDS allege Young Thug tried to kill YFN Lucci by commissioning a murder attempt on him while he was locked up in prison. According to the federal indictment Young Thug gave permission to two YSL associates named Christian Eppinger and Antonio Sumlin to murder YFN Lucci while he's serving time in Fulton County prison.
With that knowledge it makes you wonder if Young Thug tried to have YFN Lucci stabbed. Earlier this month reports came out that YFN Lucci claimed he was stabbed in prison. Was Young Thug behind that?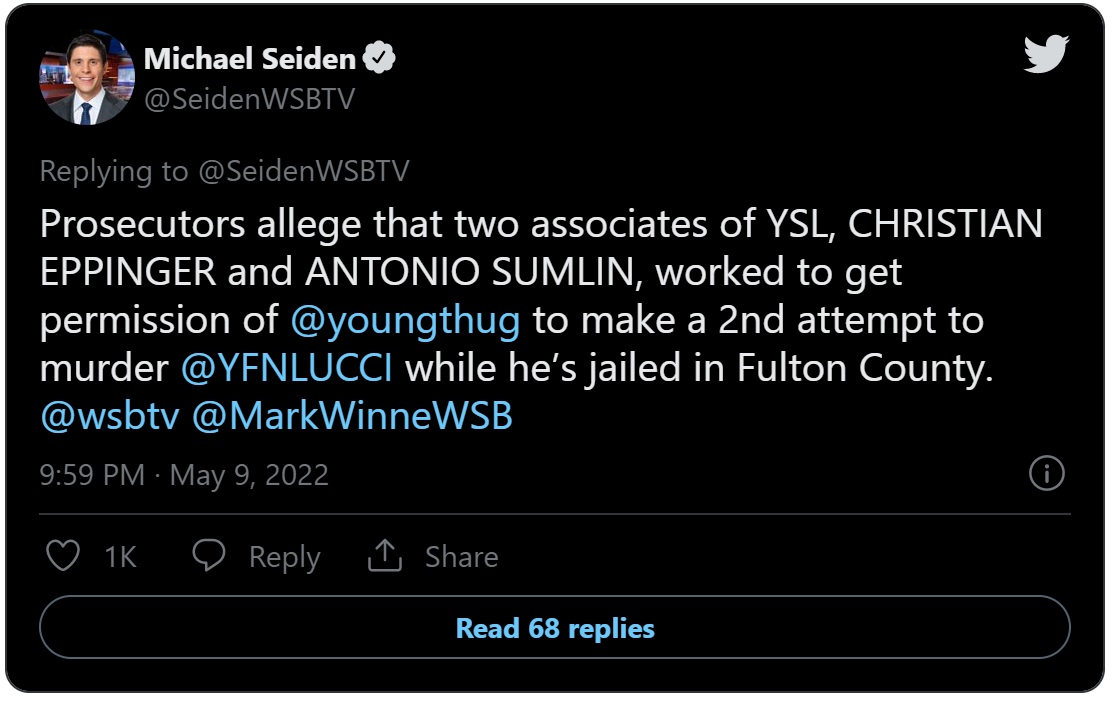 Details on How Gunna Snitched on Himself
Gunna's connection to the YSL gang became more apparent to FEDS in a video that was posted on social media. According to court documents FEDS are saying Gunna appeared a video called 'Fox 5', and announced his affiliation to YSL by wearing pendant with gang's name on it, along with an ice out 'Slatt' pendant. On the jewelry were the lyrics 'We got ten-hundred round choppers'. In hindsight he was actually telling the truth, and giving insider information right to the FEDS. Now his own jewelry in a video his team posted is being used against him in court.