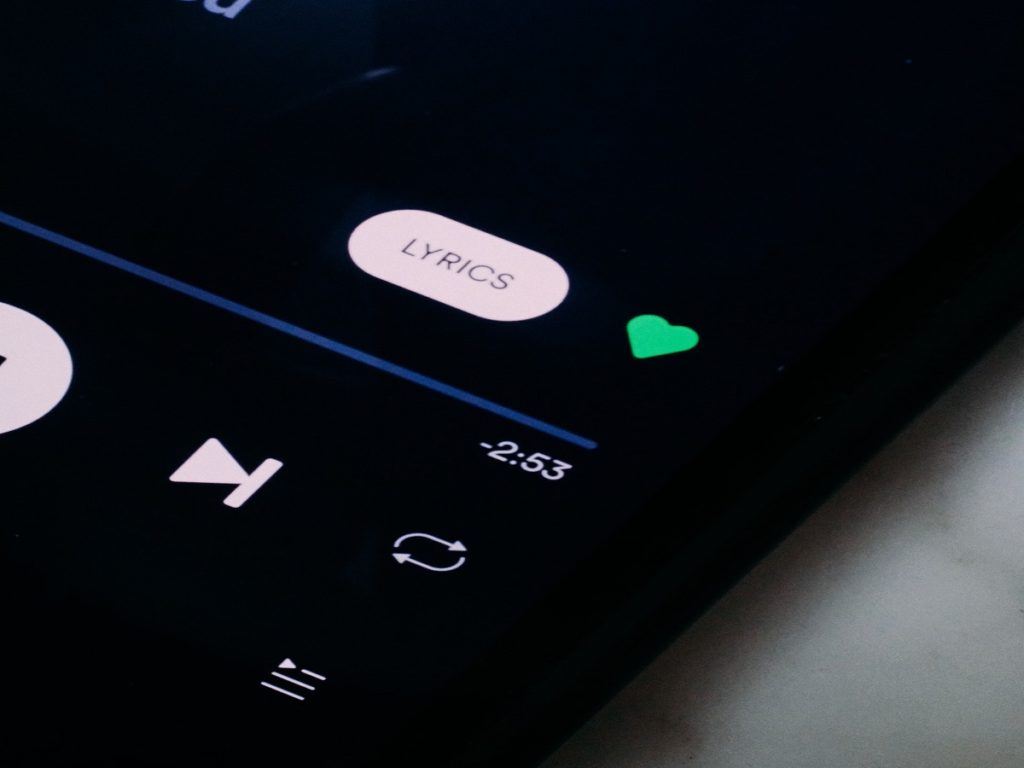 Drake might have just bought himself a ticket into a cancel party after lyrics from his new album with 21 Savage went viral. Around social media the most talked about 'Her Loss' lyrics are from the song 'Circo Loco'. People are convinced that Drake took it upon himself to make slight of the Megan Thee Stallion shooting.
Details on Why Social Media is Cancelling Drake after Hearing his 'Circo Loco' Lyrics about the Megan Thee Stallion Shooting
On 'Circo Loco' Drake says, "That b**** lie about getting shot, but she still a stallion". He didn't say her named directly, but when you take into account the mention of the "shot" and "stallion", it seems like a double entendre about the Megan Thee Stallion shooting, while also referencing a woman who is fronting like she didn't get butt implants. Some people feel that Drake accused Megan Thee Stallion of lying about the shooting with the slick line. On social media people are surprised his team didn't stop him from releasing the controversial lyrics on the finished product.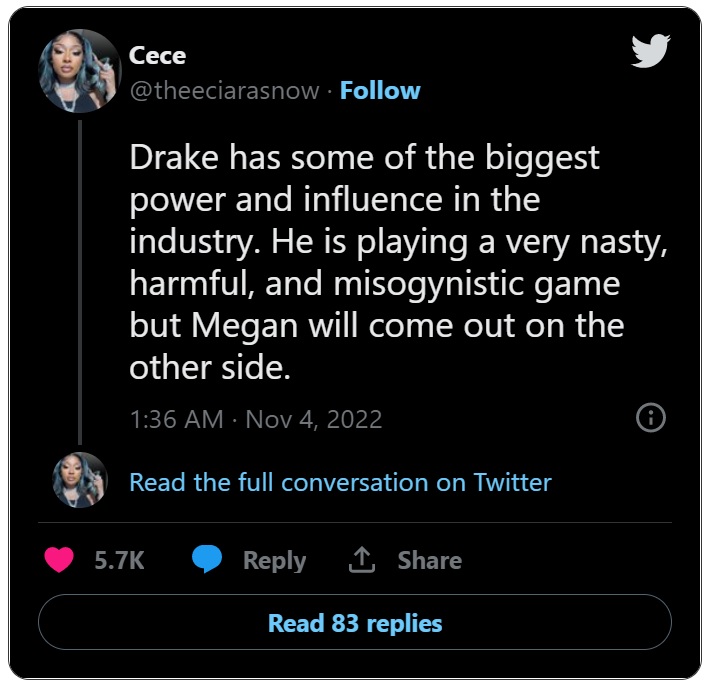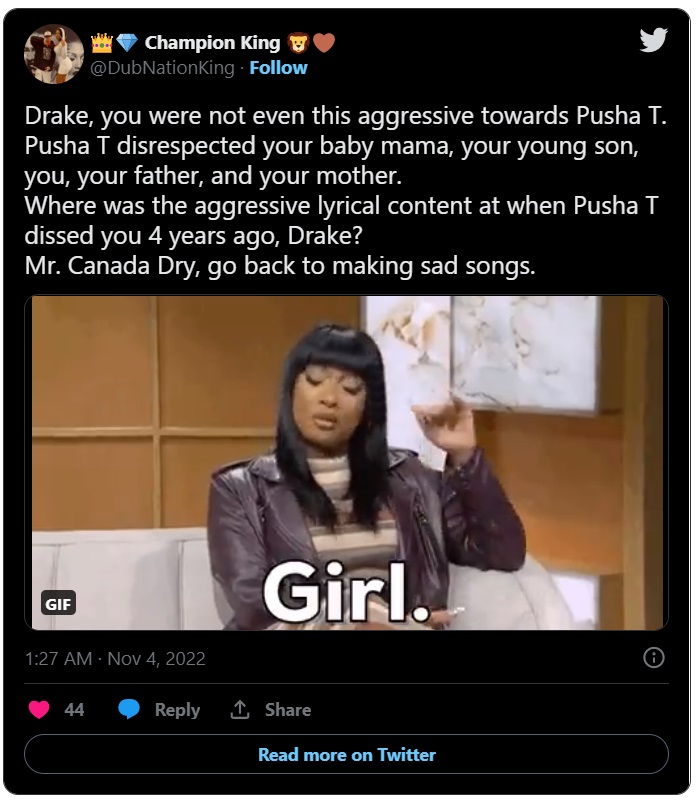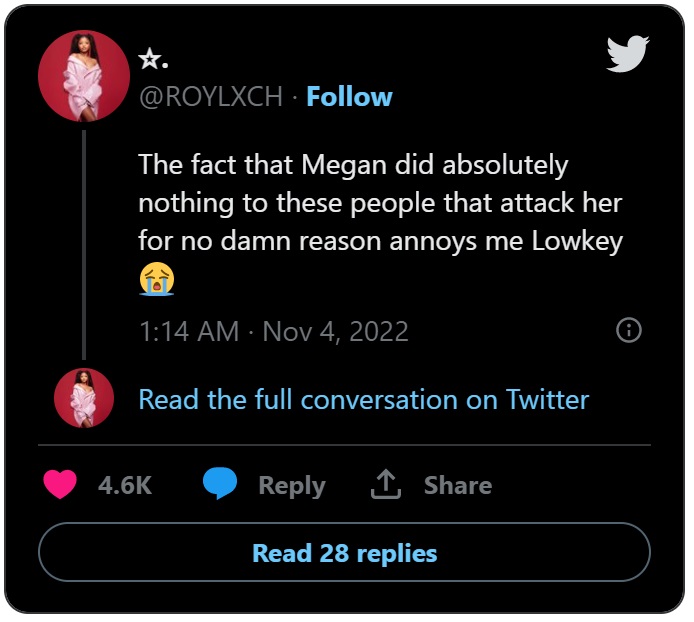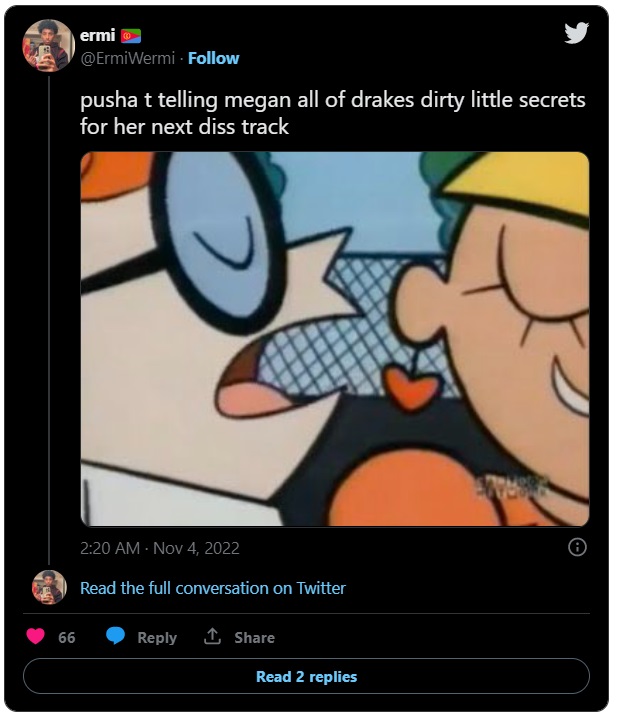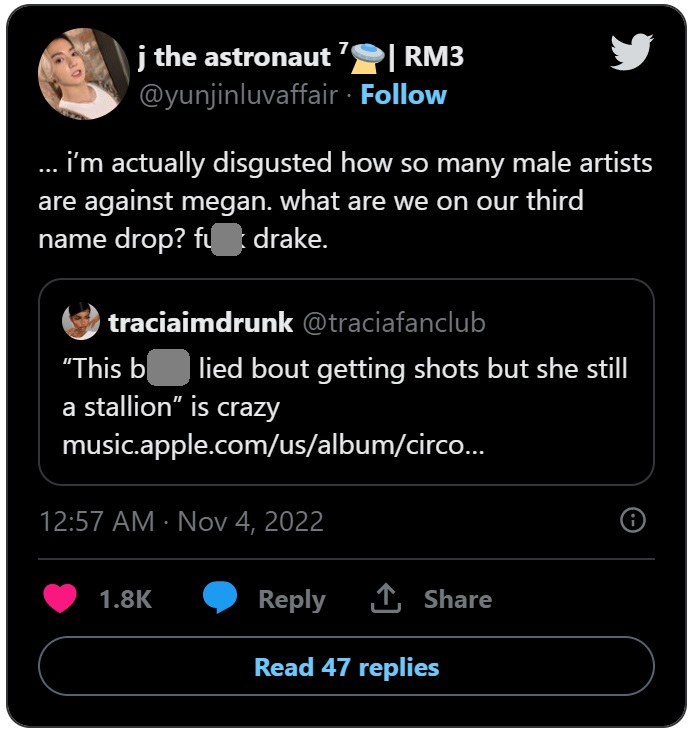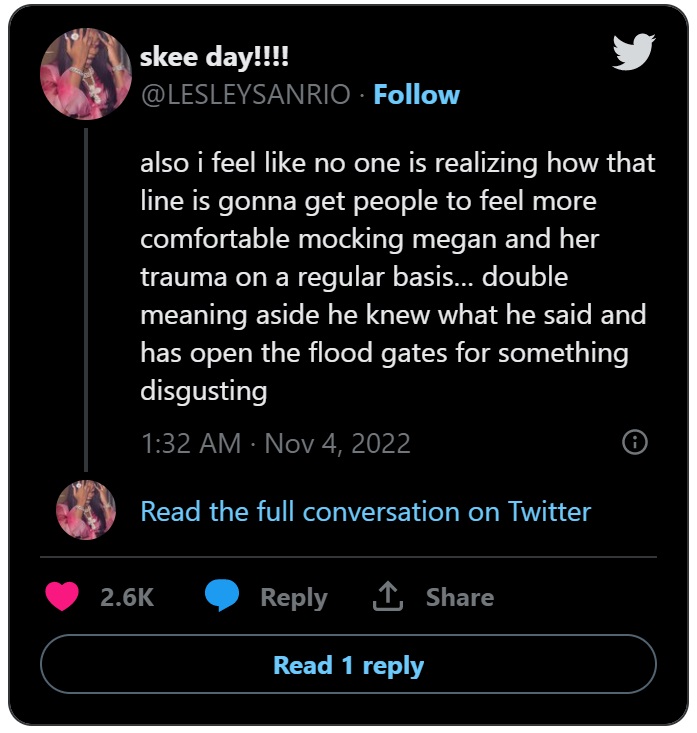 Megan Thee Stallion Responds to Drake's 'Circo Loco' Lyrics
As you might expect Megan is not happy that her shooting is being used in punch lines about lying. In a series of tweets Megan Thee Stallion cursed out Drake and 21 Savage without saying their names. Everyone knew who her powerful message was aimed at. Take a look.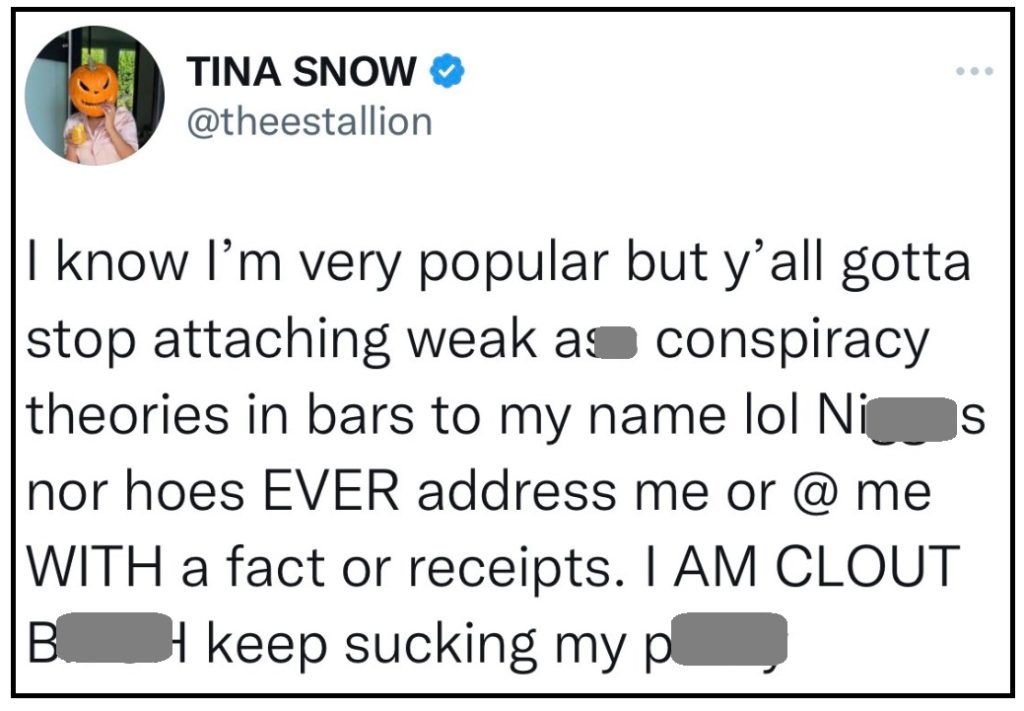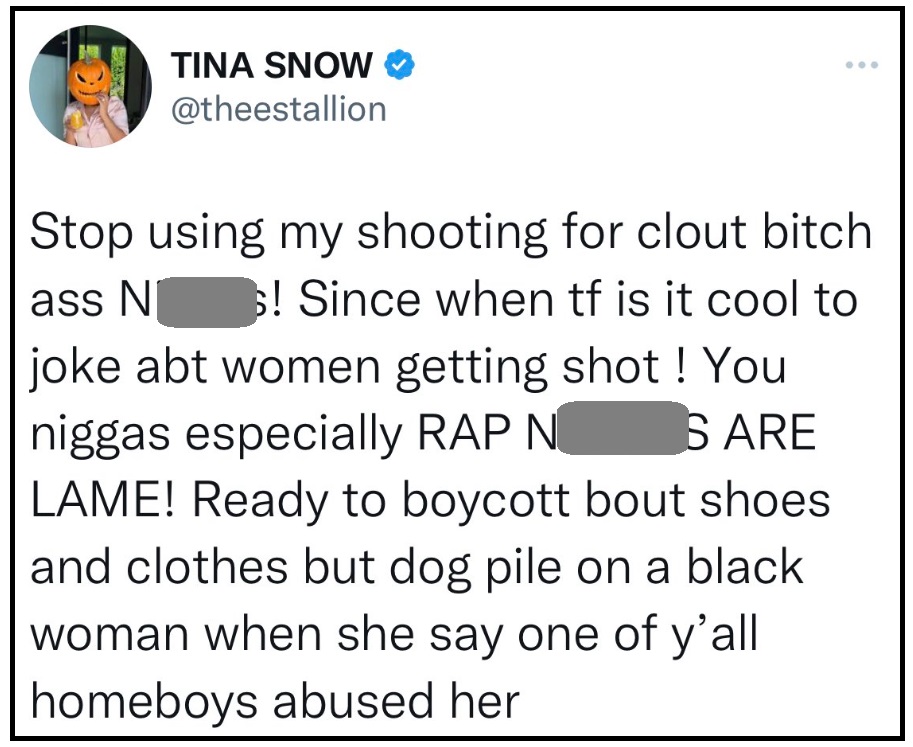 Drake having those lyrics in his song was definitely a risky move that he must have known would cause backlash. From a business standpoint its drawing a massive amount of attention towards the album, but it was definitely uncalled for all things considered. It will be interesting to hear what Tory Lanez thinks of the situation at hand.