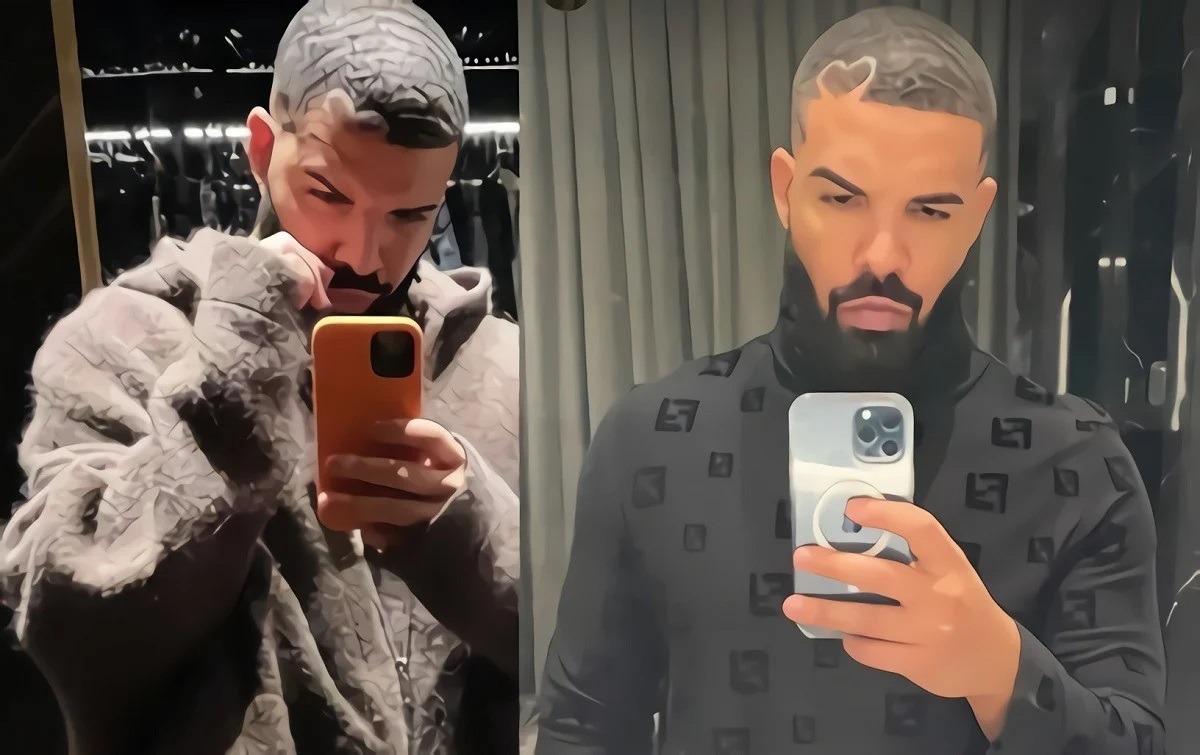 What type of guy would you say Drake is? Many people describe Drake as a super nice guy, who is very sensitive and in tune with his emotions, which has led to many jokes throughout his successful rap career. It has also gave birth to a very hilarious social media trend that is viral again in 2021.
What Started the 'Drake The Type of Guy' Twitter Trend in 2021?
A tweet saying 'Drake the typa of guy to put his hands over his mouth while laughing' led to a classic twitter trend full of nothing but 'Drake the Typa of guy' jokes. People mentioned everything from Drake closing fridge doors with his hips, to Drake simping female zombies on Call of Duty.
If you're ready to see some of the most random comments you've ever seen about the Canadian hip-hop superstar, take a look at some of the most viral 'Drake the type of Guy' tweets in 2021.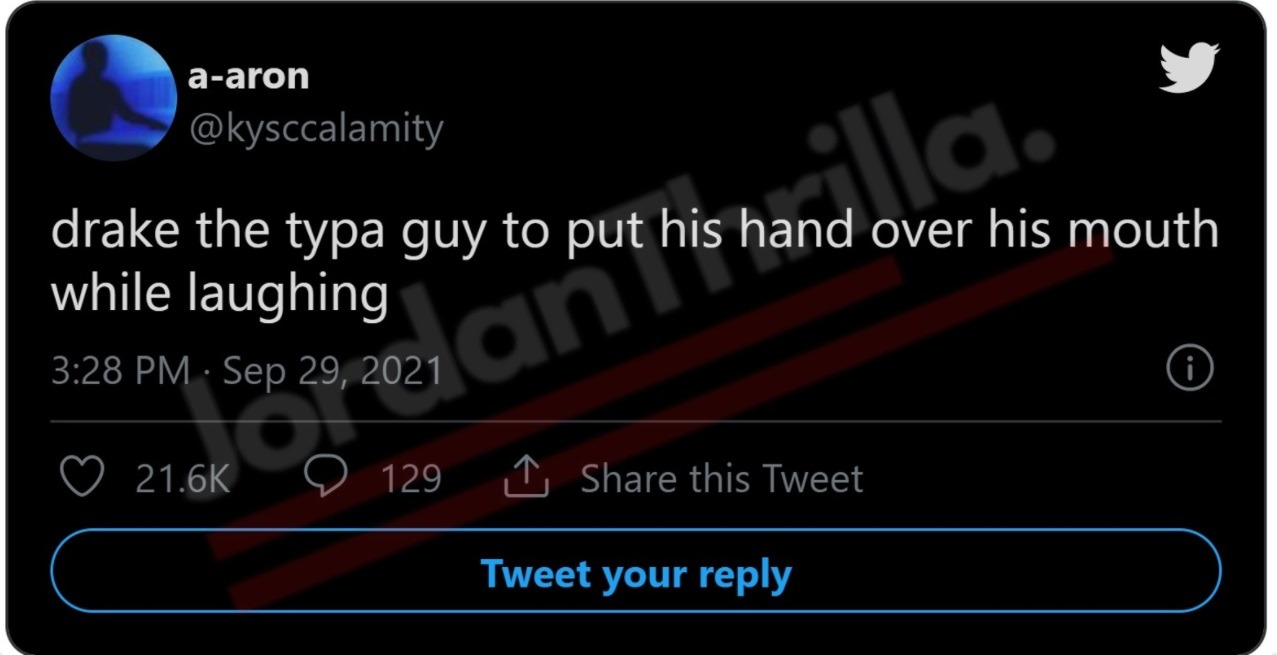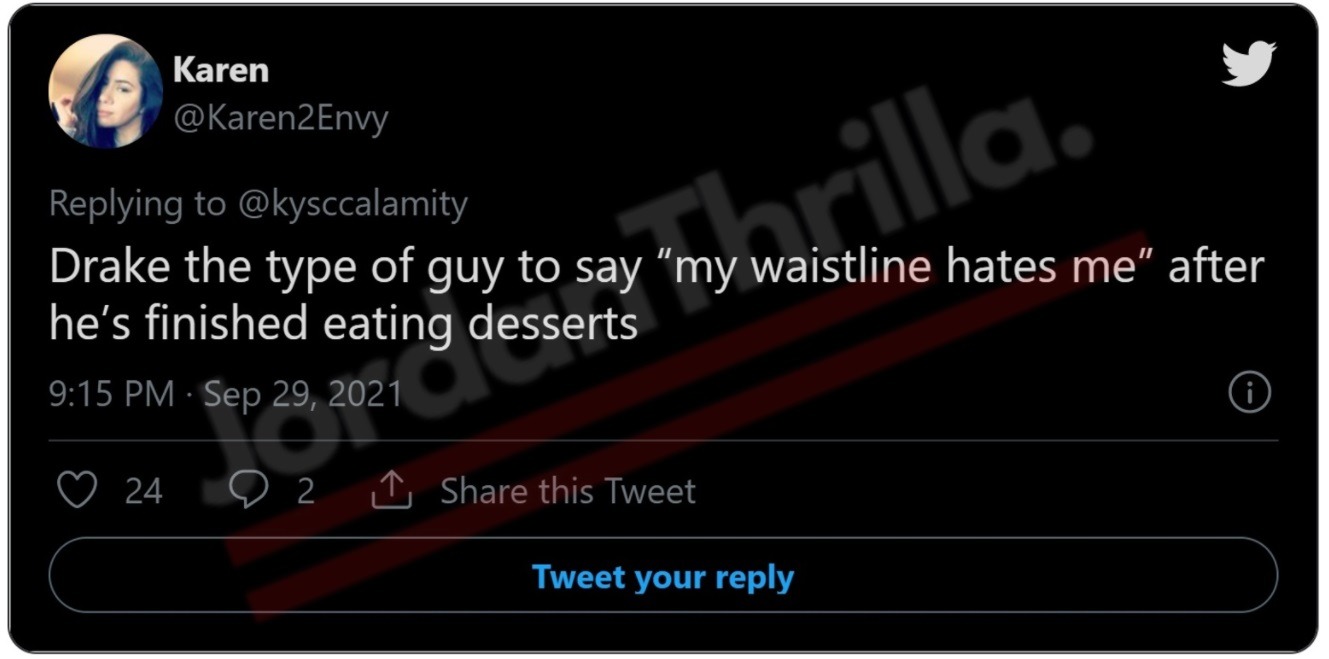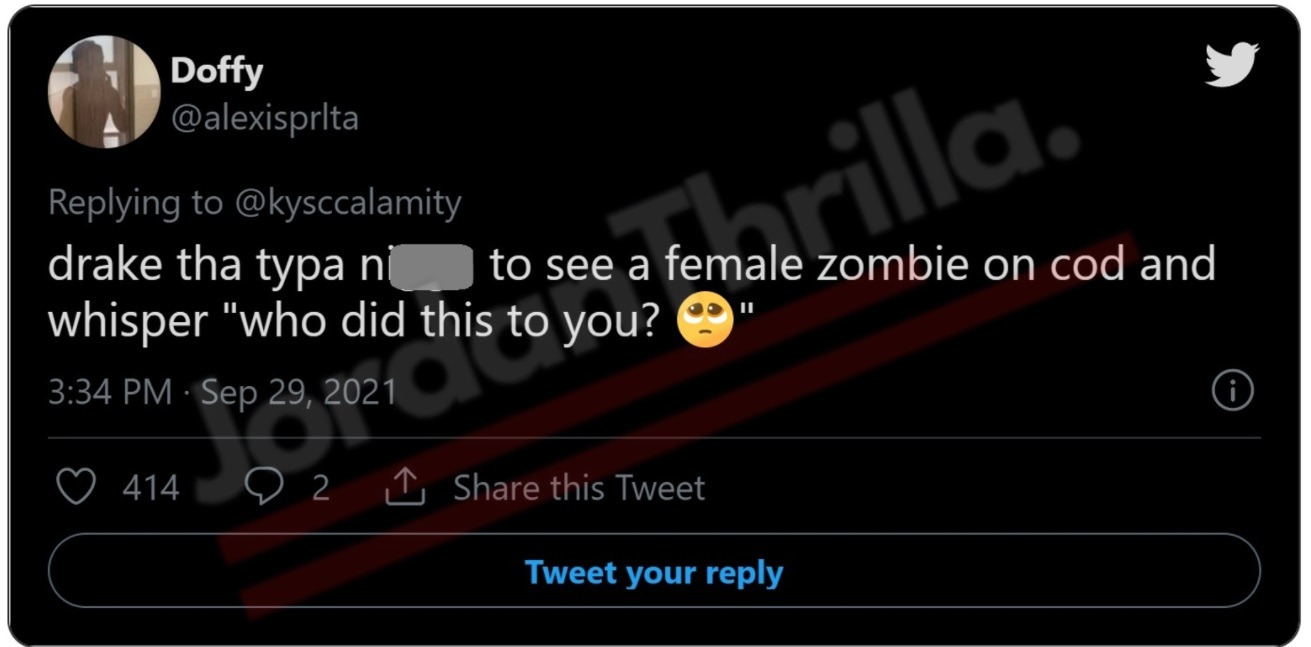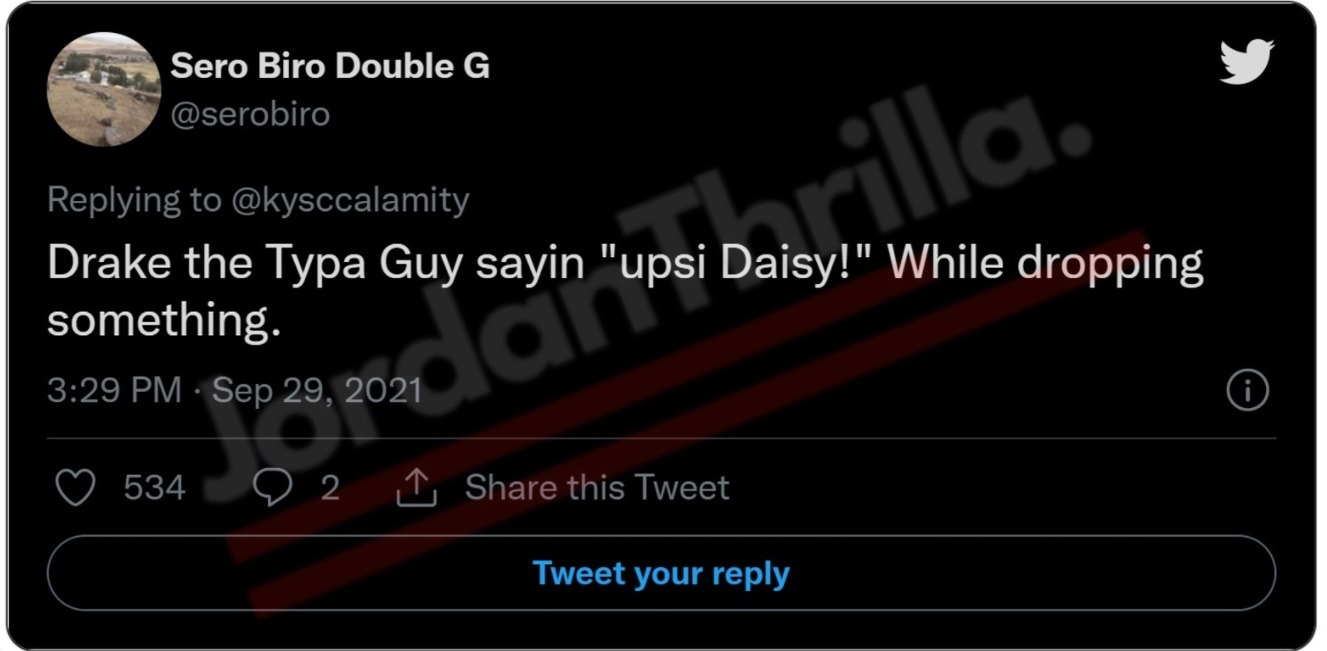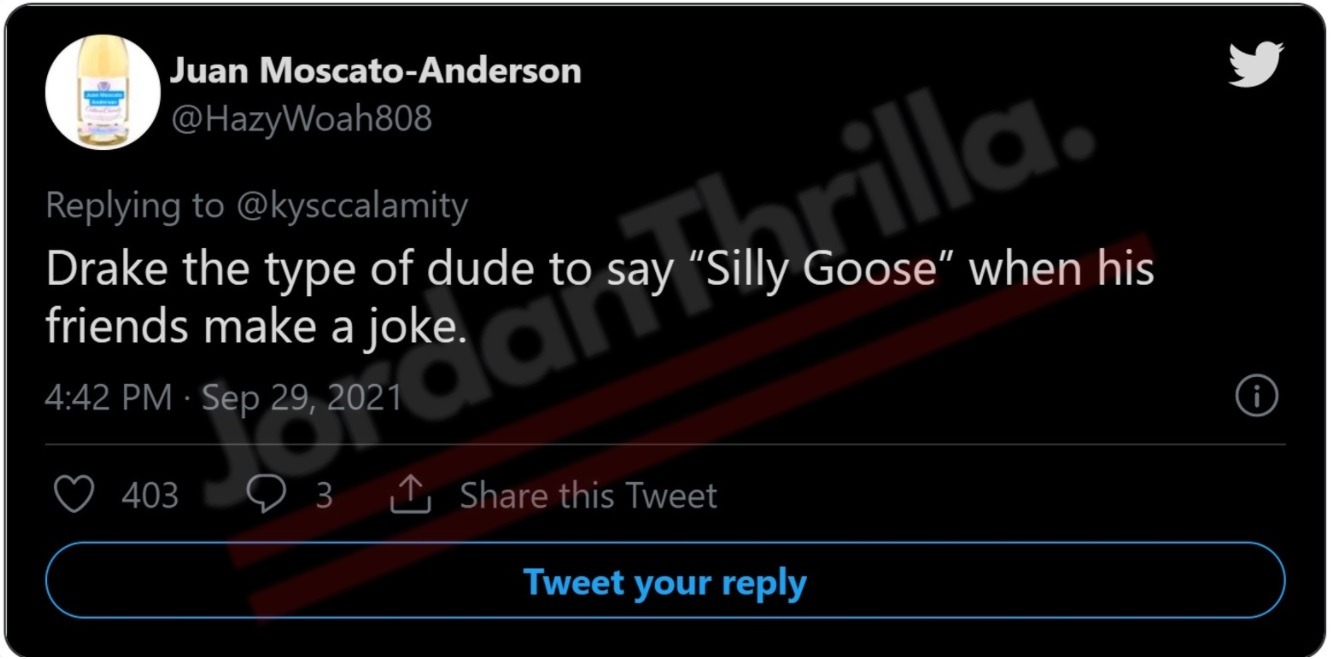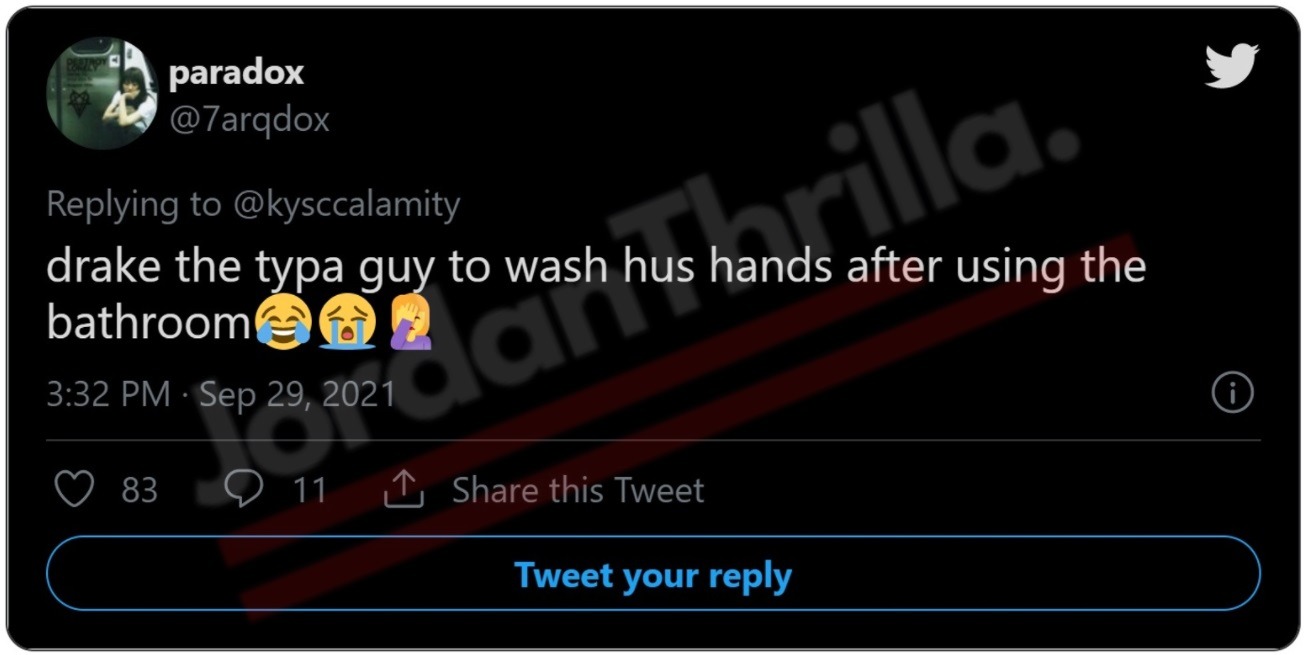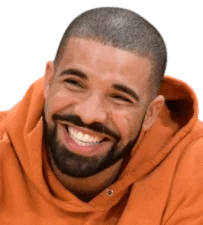 The strangest 'Drake the typa of guy' tweet had to be from the Twitter user saying Drake is the type of guy to wash his hands after using the bathroom. That person kind of outed themselves as an unsanitary person, which made it even funnier.
How do you think Drake would feel reading all these 'Drake the type of guy' tweets?
Author: JordanThrilla Staff