Rolling Loud Miami 2022 has no doubt been one of the craziest so far. From Brittany Renner fighting men to people throwing trash at Kid Cudi on stage, all kinds of crazy happenings from the music festival have been ruling the social media headlines. Now Kash Doll has entered the chat with her own mishap.
Kash Doll's Chest Wardrobe Malfunction During Rolling Loud Miami 2022 Performance Goes Viral
During Kash Doll's incredible Rolling Loud Miami performance everything was going smoothly until she had her Janet Jackson Super Bowl moment. Millions of viewers at the venue and on the livestream witnessed Kash Doll's chest wardrobe malfunction. As you'll see in the photos below after her top slipped down a bit too far, Kash Doll's goods were partially exposed to everyone at the venue.
Being the professional that she is, she played it off very well but everyone noticed it happened.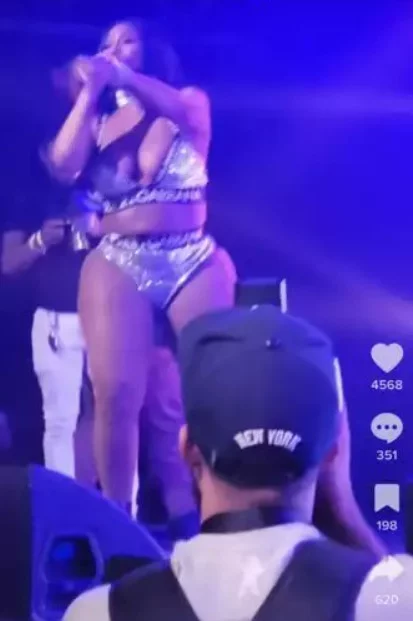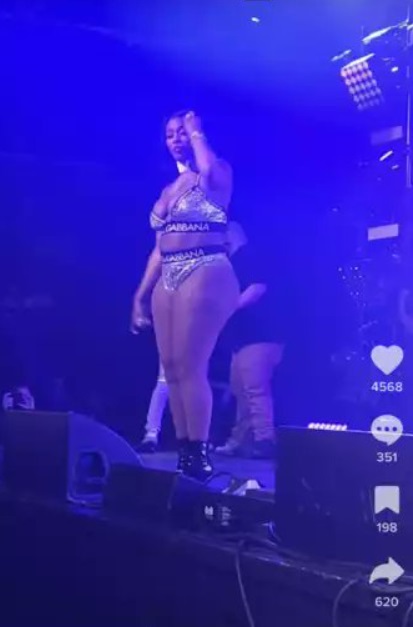 Kash Doll recently gave birth, so the fact that she's already performing on stage again shows how dedicated to her craft she is. However, she probably didn't expect that a wardrobe malfunction would happen so soon. Now she's going viral for all the wrong reasons, but hey all press is good press right?
For her this might be Deja Vu, because she had a wardrobe malfunction on IG Live back in 2018.