The Kanye West vs Drake beef is heating up, and it just literally spilled over into their fanbases. A viral photo shows possible Drake fans vandalized Kanye West's childhood home with Betrayal lyrics, and other disrespectful signs. One of the comments written on them was dissing Justin Laboy, who was seemingly the person in charge of providing DONDA updates on social media.
On the three signs were messages saying,
"CLB Coming Soon."
"F*** Justin Laboy"
"45 44 Burnt Out"
Kanye West's childhood home became the center of attention around his recent DONDA listening sessions after he built a replica for it. Was Kanye West's childhood house vandalized by Drake fans? Or are people just trying to instigate things? Take a look.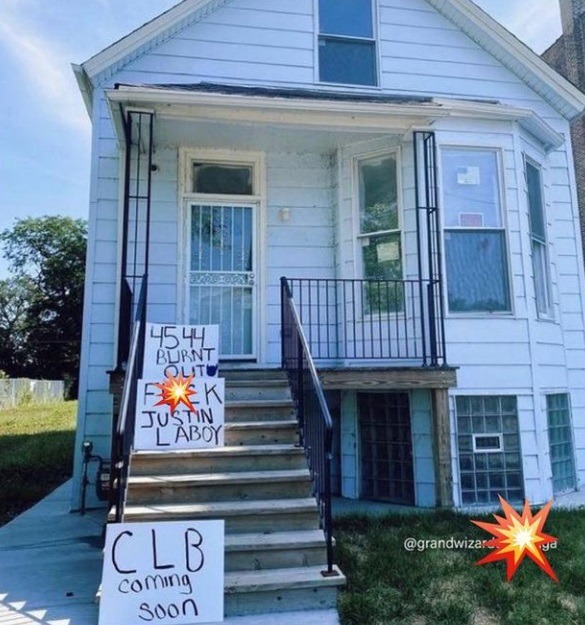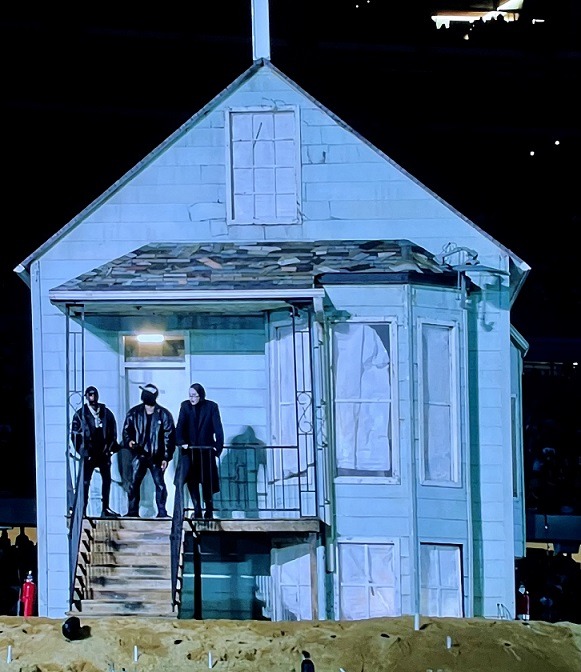 If Drake fans did this, have they taken things too far? This incident is possibly retaliation for Kanye West posting Drake's address a few days ago. However, physically going to someone's house and leaving disparaging things on their porch is another level of disrespect.
Kanye West probably isn't going to take this lightly considering how emotional he has been during this beef. Then again this could be be planned for the album rollouts since they are dropping on the same day.
Author: JordanThrilla Staff